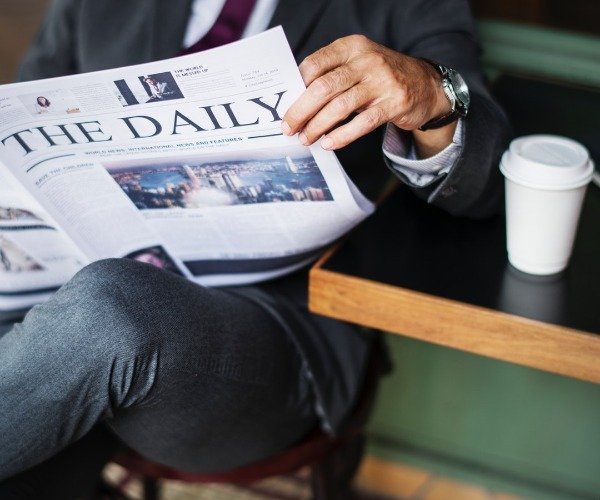 It's been an interesting day for many a crypto holder today as several well-known cryptocurrencies decided to show signs of life and inhale some hopium into the demoralized market. This was followed up with some interesting real-life news which have likely helped inflate the mood even more. Still, voices around the community and a couple of stories we saw suggest that the current optimism is nothing more than a bear trap looking to catch naïve investors before the whole thing crashes down. To cut the long story short, it was a pretty usual day in the cryptosphere. We decided to take a look at the biggest news stories of the day:
Apple co-founder helps create a blockchain-based investment fund
Steve Wozniak, a man mostly known for the small feat of co-founding the tech giant Apple, announced that he joined EQUI Global as the co-founder of this new start-up. Wozniak joins the EQUI founder Doug Barrowman and EQUI co-founder Baroness Michelle Mone OBE in creating this venture capital tech investing fund. The fund will bring "conventional principles of investing with a blockchain 'back end' that allows value to be realized and then traded in the open market through the EquiToken". The fund will focus 80% of its investments into up-and-coming technology projects and Wozniak's experience in the field should prove immeasurable.  
Malaysian Fintech startup completes its first ever cross-border transfers on RippleNet
Malaysian, central bank-backed Fintech startup MoneyMatch recently completed its first cross-border transfer thanks to the services of RippleNet. San Francisco-based XRP creator joined forces with MoneyMatch months ago and have been integrating the startup's infrastructure into the RippleNet's xVia platform ever since. The integration has been officially successfully completed as MoneyMatch completed its first live blockchain crossborder transaction. The transaction involved helping a retail user convert MYR into EUR and was sent from Malaysia to Spain, in a way that was much cheaper and faster the traditional SWIFT transfer. After this first transaction, MoneyMatch has also conducted live cross border payments on the blockchain out to Germany, Latvia and Ireland.
Qtum Blockchain partners with Amazon Web Services in China
Amazon Web Services (AWS) announced that their Chinese offshoot will be partnering with Qtum on a project that will aim to develop blockchain-as-a-service (BaaS) solutions for enterprises and developers. This Qtum partnership was revealed exclusively to Coindesk and will let AWS users develop and launch smart contracts "quickly, efficiently, and cost-effectively" through an Amazon Machine Image (AMI). The partnership has been confirmed previously in July; this latest development indicates that there have been successful talks between Qtum and Amazon on creating a full scale technological co-operation. Read more about that here.
Tether drama continues as the coin loses $250 million in market cap
Tether's recent woes saw a continuation today as the currency's market cap dropped additional $250 million in just 24 hours. This loss has led the currency's total market cap from $2.7 billion to its current $2.2 million level in only three days. People losing faith in Tether has had a positive effect on other stablecoins on the market, as the Gemini-created Gemini Dollar (GUSD) spiked from its 1:1 USD peg towards the value of $1.19.
Monero about to become "bulletproof"
Monero, the much lauded privacy coin, will be implementing the "bulletproofs" technology on October 18th. The currency has long struggled with scalability and this latest technological breakthrough is seen as the perfect solution for their woes. Implementation of the bulletproofs technology is expected to reduce Monero private transaction size by 80%, making the storage, fee and speed issues that come with current bloated zero-knowledge proofs a thing of the past. This upgrade will come with some further additions, including an upgrade in the mandatory ring size for its ring signatures and a mining tweak that should deter ASIC miners from joining the mining network.

CaptainAltcoin's writers and guest post authors may or may not have a vested interest in any of the mentioned projects and businesses. None of the content on CaptainAltcoin is investment advice nor is it a replacement for advice from a certified financial planner. The views expressed in this article are those of the author and do not necessarily reflect the official policy or position of CaptainAltcoin.com