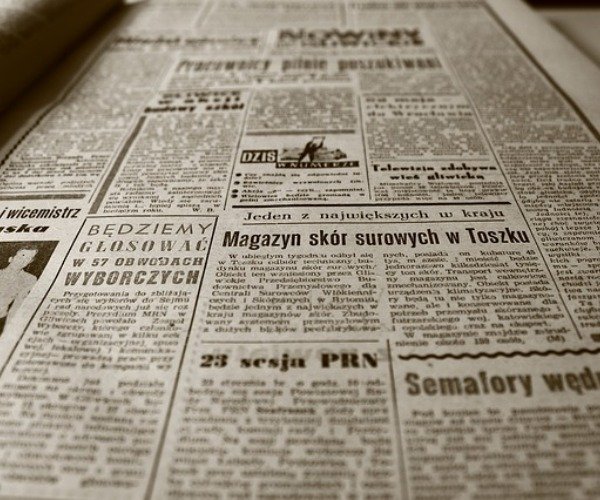 Were you lulled into a sense of security about your crypto holdings with out previous newsflashes? Well strap in tight for this one as the news cycle today brimmed with some FUD heavy-weights. As always, we checked out the biggest scoops of the day:
Fidelity currently holds $7.2 trillion in customer assets
With all the talk about the upcoming Bitcoin ETF's, Bakkt and Fidelity institutional platforms, the expectations for crypto markets are… moderately high. These expectations certainly weren't curbed with a recent revelation that Fidelity – the Wall Street top dog that wants to provide cryptocurrency custody and trading services for enterprise clients with its latest Digital Asset Services, LLC – currently stands as the world's fourth-largest asset manager with $7.2 trillion in assets and 27 million total customers on board. This left many investors encouraged as it's fully expected that Fidelity will funnel some of those assets and customers towards Bitcoin. While it remains unclear how much will Fidelity Digital Assets invest in Bitcoin and similar cryptocurrencies, we can expect an increased adoption and likely regulation from this increased Wall Street attention that's being placed onto the market.
86% of 2017 class of ICO tokens are worth less than they did when they were initially listed
Some rather discouraging data was recently revealed in a research done by a global professional services company called Ernst & Young. The company did a follow-up analysis on their previous study of top 2017 ICO's which were responsible for 87% of the total ICO funding collected during that year. The study concluded that the Class of 2017 didn't exactly perform very well on the market, as 86% of currencies analyzed were valued below their original listing price. An investor purchasing a portfolio of these currencies on January 1st 2018 would at the moment be down 66% from the original value of his investment. Interestingly enough, only 29% (25) projects have working products or prototypes, with 7 accepting payments in fiat (thus reducing the value of their token). The full analysis goes into much more detail about the struggles of 2017 ICO class and can be found on this link.
North Korean group stole over $500 million worth of cryptocurrency
North Korean hacking group called "Lazarus" stole $571 million worth of cryptocurrency since 2017, a report by a cyber-security unit Group-IB reveals. In a summary of 14 different hacks that were conducted since January of last year (which in resulted in losses worth $882 million in total), the name of this state sponsored cyber-crime group pops up impressive 5 times. Using hacking methods like spear phishing, social engineering and malware, Lazarus managed to compromise the security of Yapizon ($5.3 million stolen), Coinis ($3 million stolen), YouBit (17% of the exchanges active stolen), Coincheck ($534 million/523 million NEM stolen) and Bitgrail ($170 million/17 million NANO stolen). Security experts think that these attacks will increase in the future as institutional money starts moving into crypto.
Floyd Mayweather and DJ Khaled sued over Centra Tech scam
Floyd Mayweather and DJ Khaled were included in the lawsuit against Centra Tech, a cryptocurrency project which turned out to be a scam. According to the class-action lawsuit, the boxer and the musician were involved in the promotion of Centra Tech as celebrity influencers, using their social media like Instagram to endorse the project. Thanks to this aggressive marketing approach, Centra Tech managed to collect $32 million before the SEC swooped in and shut the project down on the grounds of "misleading investors". The suit will have investors going after the company founders and their celeb endorsers for fraud, with the ultimate goal of gaining their lost investment with a side of additional damages.
Over 50% of cryptocurrency exchanges have security vulnerabilities
A recent report from ICO Rating revealed that 54% of cryptocurrency exchanges have underwhelming security measures protecting millions, if not billions of USD worth of their trader's investments. The sample for this percentage contained 100 exchanges which had more than $1 million worth of daily trade volume. Analyzing 4 key factors which include console errors, user account security, registrar and domain security and web protocols security ICO Rating report revealed that many experienced people advise you to not store funds on exchanges for a reason. According to the report, the safest exchange in the analyzed sample was Coinbase Pro.

CaptainAltcoin's writers and guest post authors may or may not have a vested interest in any of the mentioned projects and businesses. None of the content on CaptainAltcoin is investment advice nor is it a replacement for advice from a certified financial planner. The views expressed in this article are those of the author and do not necessarily reflect the official policy or position of CaptainAltcoin.com