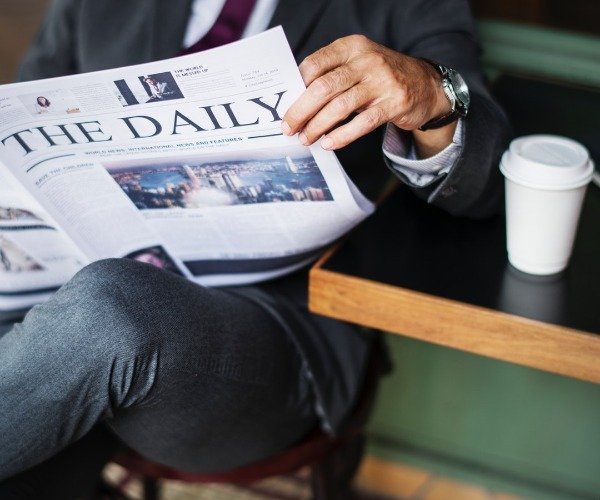 New details/theories surface in the Oyster Pearl case as the project forks into Opacity
After the last week's Oyster Pearl's smart contract exploit which we covered in detail happened, the future of the project was definitely in question.
It would seem that a solution has been found to create a clean slate and move forward as the Oyster team decided to change the name of the project into "Opacity".
For anyone active in the PRL community, Opacity was known as a tool for effortless sharing of files uploaded through Oyster. Two projects came to an agreement which will have them move forward together under the Opacity's name.
In the Medium post announcing this move, Oyster Pearl/now Opacity team decided to be transparent with their spending, as if to show that they haven't had anything to do with the actions of Bruno, project's former developer who performed an exit scam worth $300 thousand last week.
Both non-headcount and headcount costs were displayed for the public to see, with an announcement that the management team won't be taking any salary for the months of November and December. After forking into OPQ, there will be an additional supply of 27 million new tokens which will be utilized as follows:
Operations/Salaries: 20 million OPQ
Current/Future Employee Token Grants: 5 million OPQ (vesting over 12–18 months)
Additional Token Reserve: 2 million OPQ
Most members of the community reacted well to this announcement. Others were more skeptical, with one (not very popular) thread calling Oyster/Opacity "an organized crime syndicate composed of a small group of professional anonymous con men". The thread does offer some good points, mentioning the team's apparent anonymity, failure to do a promised video AMA and the dilution of token value by adding additional 27 million tokens to the supply (to a total of 130 million OPQ). Clearly not every member of the community is convinced that Opacity team is innocent; a website oysterupdate.com and a correlated subreddit have been set up, in an effort to determine if PRL investors (some of whom lost hundreds of thousands of dollars due to the recent issues) have the grounds to set up a civil law suit against the project.
Bitmain to ship new Antminer S15/T15
Bitmain, the Chinese mining hardware producing giant, announced their new 7nm miners from the Antminer series. The newly implemented 7nm chip has been lauded by Jihan Wu, the co-founder of Bitmain, as a revolutionary piece of technology holding more than 1 billion transistors which allow the miners to achieve an energy/hash ratio of 42J/TH.
The miners are marketed as devices with "industry-leading hash rates designed to mine with the SHA256 algorithm". The company said that there will be two models offered to the market, S15 and T15, but they withheld the exact technological specifications of either product for now. The sales are expected to start on November 8. The community already criticized the company for not releasing the exact specs/pricing and for delivering clearly used products in previous shipments.
Other mining hardware producing competition utilized the 7nm technology in their own products already, with GMO's B2 miner and Avalon's A9/L miners standing out from the pack. The predicted figures of 42J/TH could prove to be enough to bring the recently fallen Bitmain to the top of mining hardware world once again.
Deltec Bank chairman confirms the authenticity of Tether's backing
A report made by Coindesk recently addressed the issue of the letter that Tether released to convince the public that at least 1.8 billion of its total USDT supply is backed by real dollars.
The authenticity of this letter was questioned by the community, mostly due to a lack of any onvoice/account statement, the bank in question (Deltec) refusing to confirm or deny their connection with Tether and the fact that the signature on the letter looked like a first-grader attempted to draw a fishhook.
However, Deltec chairman Jean Chalopin shared a link to the letter with CoinDesk, saying "Tether came public with an announcement and I wanted to make sure you saw it." Chalopin confirmed the authenticity of the letter on Sunday, when he sent Coindesk another message saying:
"The letter published by Tether is authentic."
Chalopin stressed that the Bahamian law prevented the bank from revealing information about their clients. While these laws do exist still, he said that Tether coming out publicly with the letter meant that Deltec was free to confirm that this Bitfinex-created project is in fact their client.
CoinGecko launches "Beam" to improve overall crypto transparency
CoinGecko, the popular crypto data aggregator platform, released its "Beam" feature designed to improve transparency among blockchain projects.
The tool will initially support 87 token projects and 12 exchanges that choose to be CoinGecko's launch partners.
Beam will enable these partner projects to post project updates through it, allowing verified admins to engage directly with the wider crypto community. It also allows community users to see multiple project updates in one single, unified interface.
"With the launch of Beam, you can easily follow and receive short project updates from multiple token teams, without having to search through social media and project blogs," explains the official announcement.
CoinGecko Beam is available at https://www.coingecko.com/beam and also on as an iOS and Android mobile app. The full announcement, detailing the projects that will cooperate with CoinGecko on this initiative, can be found here.

CaptainAltcoin's writers and guest post authors may or may not have a vested interest in any of the mentioned projects and businesses. None of the content on CaptainAltcoin is investment advice nor is it a replacement for advice from a certified financial planner. The views expressed in this article are those of the author and do not necessarily reflect the official policy or position of CaptainAltcoin.com