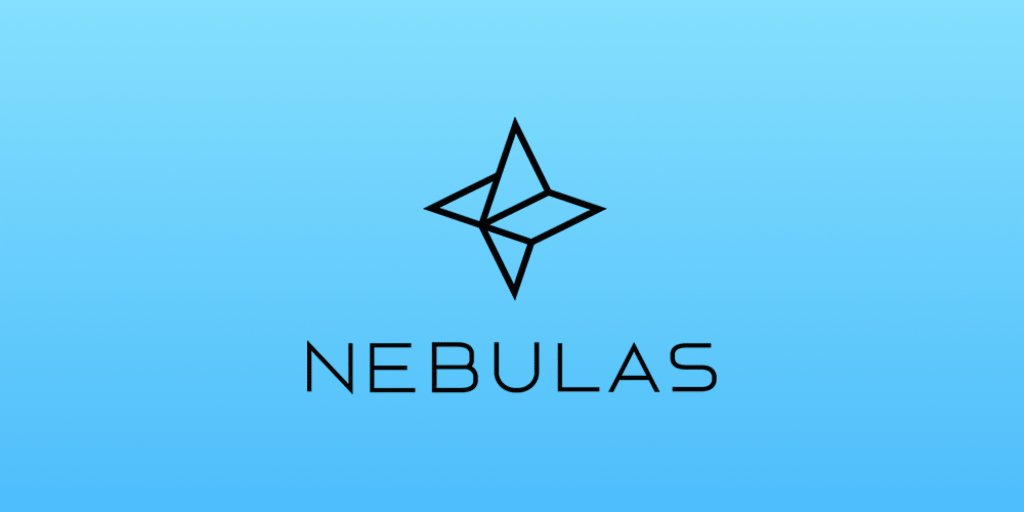 Nebulas, an Asian startup founded in 2017, is one among many looking to harness the power of the blockchain technology. It is an open source public blockchain designed to support dApp development on top of blockchain-strengthened smart contracts. The project looks to tackle Ethereum and similar blockchain/smart contract based platforms and brings three important features to the fight:
Nebulas Rank (NR) will help users find information in the blockchain universe and investors make informed investment decisions on projects.
Nebulas Force (NF) will help developers and communities initiate projects and issue assets with less friction and more control.
Nebulas Incentive Protocol (NIP) will reward developers who contribute to the ecosystem.
With the mainnet launching at the tail end of March of 2018, Nebulas switched its focus on the NIP program. It debuted in May, 5 weeks ago from the moment of writing, and is basically a referral program that rewards those who add new users to the system.
A functional blockchain-based network needs the developers that will keep creating and supporting dApps on the blockchain, as well as normal people who will use these dApps on a regular basis. Which is why the importance of referral programs like NIP cannot be understated. The NIP program has been going strong ever since its end of May launch, with almost 3000 dapps being submitted for review in the short time frame it existed. The introduction of Super Contributors program, which we wrote about already, has intensified the interest for Nebulas even more.
Super Contributors program is a part of so called "Proof of Devotion" consensus protocol which will be used to determine the way Nebulas network will split its referral rewards. Super Contributors will be an important element of the NIP ecosystem as they will be granted the right to vote for top 3 dapps for each week and select a monthly Champion of the incentive program. The criteria to become a Super Contributor is to simply invite as many new users onto the Nebulas platform as you can; top 20 weekly promoters will be given the Super Contributor status.
Total weekly prize pool will be 10 thousand NAS tokens. The Nebulas team claims that the prize will be distributed proportionally, in accordance to the number of users a contributor brings in. The following formula will be used:
The prize of one super contributor = number of new users that they have invited / total number of new users that all contributors have invited * 10,000 NAS.
And with the SC program implemented on June 10th, Nebulas team handed out the last weekly awards rated by the old ranking algorithm. Visit this link to see the full list of dApps that won the awards.
This isn't where the good news end for Nebulas as they recently confirmed a cooperation with DeepCloud AI. This effort looks to build an AI-driven, decentralized cloud computing platform that will be able to support dapp building. To quote the official Nebulas press release, "The Nebulabs blockchain incubator will support Deepcloud AI's advance decentralized cloud computing, artificial intelligence, and blockchain technology." The NIP program has clearly contributed to bringing Nebulas closer to mass adoption; this newly conceived partnership with DeepCloud AI definitely won't hurt either. The attention will now be on the new Super Contributor program. The concept has been officially rolled out and we should see the interest for developing on Nebulas platform rise even further in the future.
CaptainAltcoin's writers and guest post authors may or may not have a vested interest in any of the mentioned projects and businesses. None of the content on CaptainAltcoin is investment advice nor is it a replacement for advice from a certified financial planner.