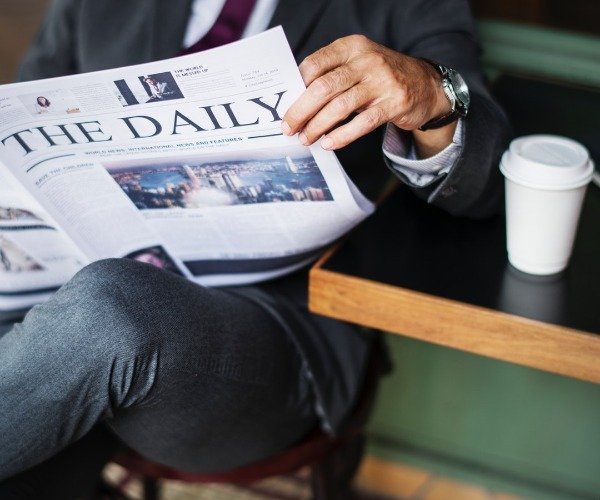 Substratum once again panned by the community
A Medium post surfaced today explaining in detail why Substratum, a cryptocurrency project looking to be at the forefront of a future decentralized world, is in fact a security and should be treated as such. Blockchain enthusiast and student William McKenzie took a deep dive into the matter with this post and found more than enough proof to suggest that the much maligned cryptocurrency deserves to find itself on the SEC's radar.
The writer presents his case on why he feels Substratum is a security in several pong paragraphs, coming to the following conclusions:
Substratum passes all 4 points of the Howey Test and therefore can be deemed as a security subject to U.S. securities laws
Substratum's explanation for U.S. participation in their ICO shouldn't have been enough to allow them to bypass SEC rulings on securities.
Substratum potentially has millions of unaccounted-for funds.
Substratum more than likely committed securities fraud by advertising false current/past clients of Substratum, having their CEO give price predictions, tweet more than 40 instances of pumping his own token, and even openly admitting to being a pump and dumper.
You can check out his in-depth deconstruction of Substratum's security status here.
DX.Exchange to go live, several popular cryptocurrencies tradable from day one
A new trading player is about to hit the crypto markets and its name is DX.Exchange. This exchange markets itself as the first complete crypto community that allows institutions and individuals to purchase cryptocurrencies with Fiat, trade cryptocurrencies, and convert crypto back to Fiat. The project has seen sporadical exposure in crypto media and was recently featured in Bloomberg, ahead of its January 7th launch.
The Estonia-based fintech company has partnered with Nasdaq to become the first non-CFD crypto exchange that offers blockchain-tokenized stock/securities trading.
"Digital stocks are backed 1:1 to real-world stocks traded on conventional stock exchanges. You purchase tokens for leading assets that you choose to invest in, such as Google, Amazon, etc. Therefore, when you are a token holder, you own shares of the company," the exchange explains its business model. The exchange is built on top of the Ethereum blockchain which will allow the virtual stocks to get tokenized via smart contracts. It is expected to see a number of smaller investors flock to this newly established platform and start trading the shares of various Nasdaq-listed companies. Daniel Skowronski, DX Exchange CEO, confirms this sentiment:
"By tokenizing stocks of some of the biggest publicly traded companies like Google, Amazon, Facebook and more, DX is opening an untapped market of millions of old and new traders around the globe cutting out the middleman."
DX Exchange will utilize Nasdaq's Financial Information Exchange protocol (FIX). Moreover, the tokenized stocks will be acquired by MPS Marketplace Securities Ltd, which will issue tokens that represent stocks on (the) Ethereum blockchain via smart contracts, and buys and holds real-world stocks according to demand.
Also, from day one, the platform will let its traders use Bitcoin, Ethereum, XRP, Litecoin, Cardano, OmiseGo, Enigma, ShareToken and DigiByte on the exchange. All coins will be paired with the US dollar, with XRP seeing additional pairings with the Japanese yen and the Euro. Cardano, a currency quite popular in Japan, will also be paired with the yen; final "special" pairing will be DigiByte, as it will also be tradable against the Euro.
Fortnite merch store ISN'T accepting Monero anymore
Several media outlets reported recently that the merchandise store of a popular free-to-play battle royale video game Fortnite will be accepting Monero (XMR) payments in the future. The Epic Games-created, 125 million player-supported, $15 billion valued franchise saw these rumors start flowing around as its Retail Row briefly included support for a crypto payments service called GloBee, which includes Bitcoin, Litecoin (LTC) and Ripple (XRP) support as well as Monero.
For a couple of hours, Monero holders were able to access the Fortnite store and purchase various items. However, this option has been shut down and later on deemed "an error" by none other than Epic Games head honcho Tim Sweeney.
"Actually, Fortnite's brief foray into crypto was accidental. We worked with a partner to open a merchandise store, and somewhere along the way Monero payment was enabled," explained Sweeney. He further added: "Many of us at Epic are big fans of the decentralized computing tech underlying cryptocurrency, however a lot more work is needed on volatility and fraud-proofing before bringing it to such a broad audience that includes younger gamers."
So while the option to start accepting crypto has clearly been explored by the company, it seems like the whole thing has been put on hold for now.
Litecoin overtakes Stellar Lumens
After recently partially completing the "flippening" event by overtaking Bitcoin SV on the Coinmarketcap's list of most valuable cryptocurrencies on the market, Litecoin continued to move up the crypto market cap ladder.
This time the "victim" was Stellar Lumens, who had its 6th spot on the list of most valuable market cryptocurrencies snatched away by the popular "silver to Bitcoin's gold". Litecoin saw some impressive growth during the last couple of hours, rising almost 11% on the back of a small Bitcoin price recovery. This helped its market cap, which rose above 2.3 billion USD and managed to overtake Stellar Lumens.
Litecoin currently sits at $2,333,529,574, which is enough to stay above XLM whose total market cap is $2,307,371,481. The difference isn't really that massive and XLM could surge back into 6th with a minor recovery. For now Litecoin remains above, showing little intention to drop its newly-acquired spot.

CaptainAltcoin's writers and guest post authors may or may not have a vested interest in any of the mentioned projects and businesses. None of the content on CaptainAltcoin is investment advice nor is it a replacement for advice from a certified financial planner. The views expressed in this article are those of the author and do not necessarily reflect the official policy or position of CaptainAltcoin.com