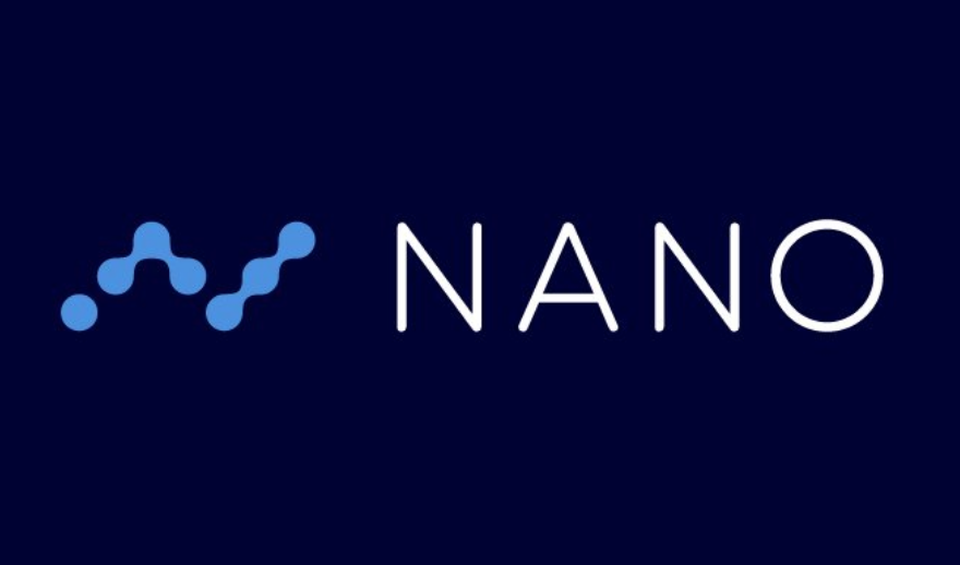 Looking at Nano's monthly price action we discover a couple of interesting points. The currency peaked on September 4th, when we saw it reach $3.18, just a few cents lower than its monthly high of $3.25. This was the point when Nano entered a strong downtrend which ultimately lasted until September 12th and saw the currency reach monthly lows of $1.66. The currency shifted into an uptrend at this point whose peak points were achieved on the 14th and involved a price of $2.72 and a total trading volume of $44,117,408. The volume went into a steady decline ever since while the price remained in a sideways pattern after a small retrace.

At the moment of writing, one NANO can be purchased for $2.2372 (0.06% rise in the last 24 hours and 93.88% drop from the all-time high). Daily trade volumes are at $4,332,569 with Binance supplying almost 80% of that. With a market cap of $297,207,734, Nano is currently the 31st most valuable cryptocurrency out there.
ForecastCity from TradingView posted the following analysis of the currency:
"Technical analysis:
NANO/ETHEREUM is in a range bound and the beginning of uptrend is expected.
The price is below the 21-Day WEMA which acts as a dynamic resistance.
The RSI is at 45.
Trading suggestion:
Price is in the support zone (0.010041 to 0.008938); traders can set orders based on Daily-Trading-Opportunities and expect to reach short-term targets."
Check out the complete analysis here for the trader's graphical presentation and the suggested entry zone.
In a weekly update of the project's activities, Nano revealed several important events that transpired throughout the period. 16.1 Update of Nano node software was released on the 29th, as culmination of development team's efforts to solve the issues that were discovered with the v16.0. Notably, the community reported a slew of synching issues that forced most node operators to revert to a more stable 15.2 version of the software. Apparently the mentioned problems with the v.16.0 prevented some Nano community members from voting.
The patch delivers several improvements and bug fixes; check out the project's official announcement for v16.1 for more information. Some issues remain, namely the ones with bootstrapping, and v17 and v18 upgrades will have longer release gaps than the latest version as developers will dedicate extra time to ironing out the issues.
The week behind us was a rich one in terms of community action and contribution. Two new mobile wallets, Nanollet created by user Inkeliz and Natrium, Android wallet released by the Banano team, were officially released.  Nanocrawler.cc, project's blockchain explorer, has recently implemented localization, allowing users around the world access to this fundamental part of any cryptocurrency. Finally, Andrew Mitchell, a community member and holder of NANO since December of 2017 and a developer of the Nano Tip Bot for Twitter was presented to the public. In a "community spotlight" post published on Nano's official Medium, Mitchell summarizes what his project is about:
"The @NanoTipBot on Twitter is an automated bot that facilitates sending tips on Twitter to friends, colleagues, content providers, etc. The bot automatically generates an account that is tied to your username and Twitter ID when you send a !register command through DM or another person sends you a tip through the !tip command. These accounts are live on the Nano network and can be viewed through your preferred explorer."
Check out the linked post if you'd like to find out more about this project and its developer.
Throughout the past week we also saw some additional developments around Nano's iOS Test Flight. The feature was re-opened after several users reported their Test Flight builds have expired and were left without access to their wallets as a result. A small update to the software was promised to come out during the second week of October that will allow users to copy their seeds and switch to a live version of the app, as the Test Flight beta is no longer supported.
Community will surely be impressed with the recent developments on Nano point-of-sale implementation as well. Nano Blackbox, point of sale software that utilizes RFID/NFC technology to allow Nano owners to pay with their cryptocurrency, released this video detailing their prototype in action. The showcased device is intended to be used in brick and mortar stores and will in the future include QR code scanning as well.
In other updates, Nano enthusiast Qwahzi confirmed that the project has three important milestones coming up: an updated wallpaper, an ELI5 (explain like I'm 5) paper and a new website with features like social interactivity included, among other things. Once these new features (jokingly called rebrand 2.0, referring to Nano's previous rebrand from RaiBlocks) are introduced, the community will have more resources to explain to people why they think Nano is the secure, fast and feeless Bitcoin of the future.

CaptainAltcoin's writers and guest post authors may or may not have a vested interest in any of the mentioned projects and businesses. None of the content on CaptainAltcoin is investment advice nor is it a replacement for advice from a certified financial planner. The views expressed in this article are those of the author and do not necessarily reflect the official policy or position of CaptainAltcoin.com