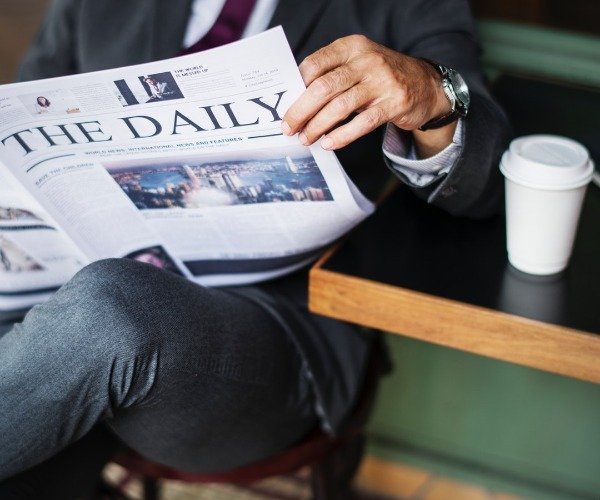 MIT and Elastos cooperate on a Blockchain Technology Development and Research Group
Feng Han, the co-founder of Elastos, earlier this autumn donated $5 million to the Massachusetts Institute of Technology's initiative to establish an in-university blockchain research wing.
This wing has apparently been successfully launched as Massachusetts Institute of Blockchain Technology (MIBT) website is currently live online.
MIBT presents itself as a blockchain technology development and application research group cooperating with MIT Sloan School of Management, the business school element of the Massachusetts Institute of Technology.
This entity will dedicate its efforts to studying the impact of blockchain technology on business, government and society. Overall, they aim to offer:
A deeper understanding of blockchain technology and its long-term implications for business, coupled with knowledge of its relationship to other emerging technologies such as AI and IoT
An economic framework for identifying blockchain-based solutions to challenges within your own context
Recognition of your newfound blockchain knowledge from the MIT Sloan School of Management — one of the world's leading business schools
The institute will operate in direct partnership with Elastos, the up-and-coming blockchain-based project from China.
McAfee Labs discovers new crypto-jacking malware "WebCobra"
McAfee Labs, prominent online security company founded by the famous eccentric John McAfee, recently discovered a new piece of harmful software related to cryptocurrency.
The malware is called "WebCobra" and originates from Russia.
In a manner typical for cryptojacking software, WebCobra installs either the Cryptonight miner or Claymore's Zcash miner onto your computer candidly and mines cryptocurrency in the background.
The malware doesn't present itself to the user of the machine in any way other than by significantly increasing his power consumption and CPU load.
Highest number of infections was noticed in Brazil, South Africa, and the United States.
The software of this kind became popular during the last couple of years mostly because of how easy it is to steal value with it. Instances of such malware have shot up almost 500% in 2018, indicating that we might be having a small epidemic on our hands.
Binance to list Mithril (MITH)
Popular cryptocurrency exchange Binance greeted its customers and investors with a new token listing today.
This time the platform will be adding Mithril (MITH), a decentralized social network popularized by being an integral part of the social mining app Lit, dating app Minni, business live streaming service WeStreamers and intellectual property tokenizing platform MachiX.
Binance will open trading for MITH/BTC and MITH/BNB trading pairs at 2018/11/15 2:00 PM (UTC). Users can now start depositing MITH in preparation for trading.
The Mithril team will donate a 20,000 BNB equivalent amount to the Blockchain Charity Foundation in appreciation for this listing.
This time Binance decided to be a bit more transparent with their reasons on why they listed this cryptocurrency as they released a "professional report" covering each aspect of the Mithril project.
The community had their say about this, and most people were positive about the addition. Still, some did point out that in the future Binance should hire independent reviewers to compile these reports.
Huge conflict of interest for @binance . Separating analyst and investment banking services is heavily regulated in the US under the Glass-Steagall act. You would be bring significant legitimacy to the industry by funding an independent third party to do this.

— Murat Akdeniz (@MuratLite) November 15, 2018
Tim Draper predicts: crypto market cap to reach 80 trillion in the next 15 years
Venture capitalist, billionaire tech investor and a popular Bitcoin bull Tim Draper recently spoke on the topic of cryptocurrency growth and market capitalization.
Acknowledging that the market is currently experiencing a significant lack of growth, he explained that the main reason for that seems to be public's general unfamiliarity with blockchain and cryptocurrency.
"The current slowdown related to cryptocurrency was because people were not yet accustomed to it, despite clearly seeing its potential. Once people become more familiar with it, the technology is bound to transform many huge industries around the world," Draper said.
After lauding decentralized blockchains as inventions potentially bigger than internet, railroad, and cars, Draper pointed out that all of these had issues with initial adoption before blowing up.
Concluding his expose, Draper stated that he believes we will see the total market capitalization reach $80 trillion in the next 15 years.
ICON responds after backlash regarding project issues and lack of communication
ICON, the project looking to become the "Korean Ethereum", addressed the criticism its community directed at it throughout the previous several months.
 The response mostly focused on ICON's shockingly lacking communication with their investors and fans, as many questions about missed deadlines and project features remained unanswered in the past.
The project began solving these issues by hiring a new Head of Institutional Markets and Contributor relations, Ricky Dodds. Ricky, formerly a VP in Equity Research at Deutsche Bank, will engage with ICON's global audience and explore new markets for the ICON project.
Other steps that the project intends to make include "building a healthy community," as the team feels that many members of the community are discouraged to voice opinions in a hostile environment with too much profanity and threatening language towards other members, which has apparently been festering online. The team said they will be cleaning up some of this noise from their official and unofficial social media in the near future.
ICON will introduce an FAQ portal which will serve as a curated AMA. The questions can currently be sent to an e-mail address hello@icon.foundation. Granted this method of conducting an AMA seems a bit outdated and nontransparent in the age of Reddit and similar social media platforms.
Additionally, ICON addressed questions regarding the relationship between ICON and ICONLOOP, the upcoming Yellow Paper part 3 and the recent growth of the ICX circulating supply from 400 million to 473 million. They also added that the recently popularized feature of ICON's blockchain which allows for nearly infinite creation of new ICX tokens will be "addressed in the future".

CaptainAltcoin's writers and guest post authors may or may not have a vested interest in any of the mentioned projects and businesses. None of the content on CaptainAltcoin is investment advice nor is it a replacement for advice from a certified financial planner. The views expressed in this article are those of the author and do not necessarily reflect the official policy or position of CaptainAltcoin.com