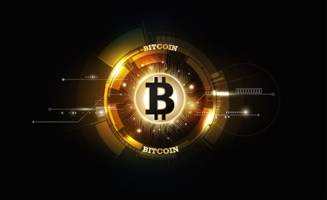 The huge drops we experienced in the last 2 weeks shed away more than $30 billion and Bitcoin plunged below the $5k, sinking to the record low for the year. These two lightning bolts that hit the market last week and today (losses of more than $10 billion of value in less than 24hrs) stirred a wave of speculation within the crypto community about possible reasons.
The most cited reason for the crash is BCH fork and hash war that is still ongoing. People and mining groups selling their BTC and crypto holdings to keep mining BCH in the red, because they're already committed at this point. Giving up now would mean it was all for nothing. If that is the case, the prices could go another leg lower as the BCH war if far from over. This most probably played a role in the price fall but is still relatively small event to move the needle this much.
The more plausible explanation is that big institutions are pummeling the market and accumulating crypto before the first institutional gateways to crypto are launched in December.
This particular explanation I ran into on Reddit stuck out to me:
"Banks typically make money two ways, trading and lending. The way banks make money on trading is by "front running". This means they buy an asset/commodity they believe will be in demand, then turn around and sell it for a higher price. Mostly, they do this with Bonds but have since evolved this practice through futures markets. Anyone who has followed the Gold and Silver markets knows one thing about those markets: Banksters use futures to manipulate prices and generate trading revenue. (It's not a conspiracy anymore as there have been several indictments and convictions regarding the practice over the last few years.)
So I think you're dead on. This sell off is about banks trying to buy low, then turn around and sell to their "clients" at a profit. I personally hope that all the short-sellers riding this train get their faces ripped off when the correction comes"
Even though bitcoin and crypto are such a small and insignificant market on the broader financial world landscape, it is perfectly reasonable that the banks want to make sure they have a good position in the market, "just in case".
What is Bakkt and will it really catapult us to the moon?
Bakkt is the brainchild of an entity called Intercontinental Exchange (NYSE:ICE), a leading operator of global exchanges, clearing houses, data and listings services. Intercontinental exchange is a Fortune 500 and Fortune Future 50 company formed in the year 2000. ICE operates the exchanges, clearing houses and information services that their customers rely upon to invest, trade and manage risk across global financial and commodity markets. ICE is the parent company of the New York Stock Exchange, the world's largest stock exchange, currently worth more than $20 trillion.
Bakkt brings several positive things to the table:
Federally regulated and fully government approved exchange platform, removing the mistakes of its predecessors who launched without proper regulatory approval
Custodian service which increases the safety of investor's funds (especially for those investors that handle large amounts of cryptocurrency)
Daily physically delivered futures contracts requiring parties to purchase Bitcoin upon the contract expiry
Robust payment infrastructure and a direct connection with merchants which will allow for increased crypto adoption and usability
Crypto-to-fiat exchanging capability, a feature that would make these digital assets much more liquid than they are now
Clients will have access to a broad range of trading and risk management applications that are available in the Bakkt ecosystem
Bakkt is an interesting and ambitious solution that has the potential to improve crypto space in many ways we described above. Liquidity, regulation, safety, stability, institutional investment, mainstream adoption are words that many a crypto enthusiast has been parroting ever since hearing about the platform. Skeptics feel that Bakkt has the potential to succeed, but point out that the hype could be wrong. The market could easily go the other way in a typical "buy the rumor, sell the news" shakeout. What we can say for sure is that Bakkt isn't going to magically bring about the next great bull run, but it does seem like another important step towards mainstream cryptocurrency adoption and the much desired "moon".

CaptainAltcoin's writers and guest post authors may or may not have a vested interest in any of the mentioned projects and businesses. None of the content on CaptainAltcoin is investment advice nor is it a replacement for advice from a certified financial planner. The views expressed in this article are those of the author and do not necessarily reflect the official policy or position of CaptainAltcoin.com