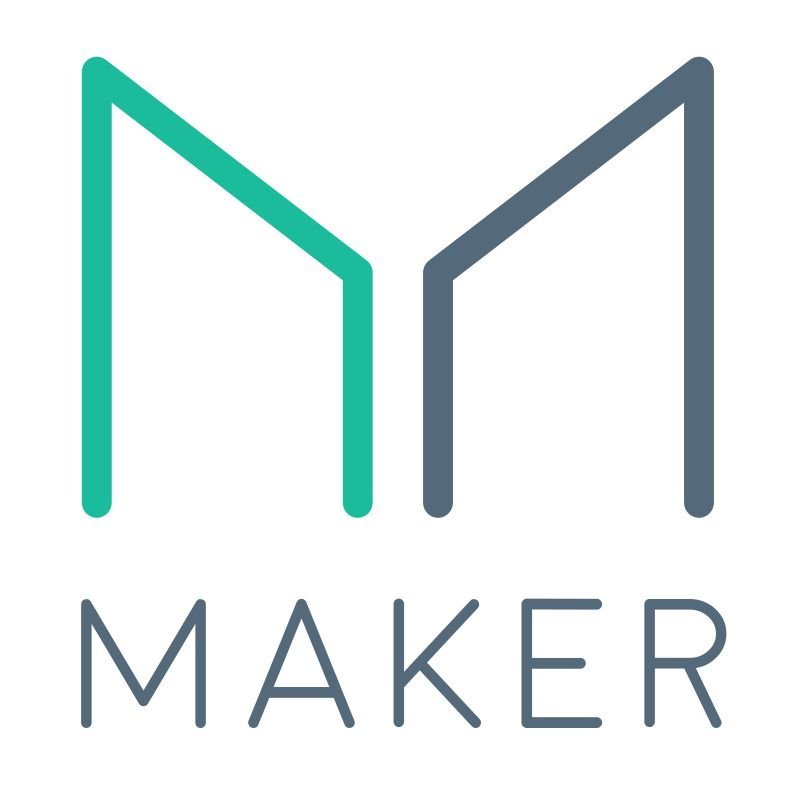 Maker peaked at $402.97 on the 8th before plummeting towards the monthly lows of $294.68 on the 12th. The currency then experienced a turn in its fortunes, bouncing from these monthly lows into a strong uptrend which hasn't ended to this day. MKR saw some strong daily trade volume of $1,803,000 on October 3rd. The currency peaked pricewise just a couple of days later, on the 7th, with the value of $644.68.

At the moment of writing Maker experienced another leg-up and can be purchased for $668.55 USD (-9.14% drop in the last 24 hours)/0.10143834 BTC (-8.82% drop in the last 24 hours). This value is 64.24% lower than the currency's all time high of $1,890. Daily trade volume is at $1,885,192, with OKEx (54%) and Ethfinex (23%) delivering most of it. With a market cap of $492,264,880, Maker is currently ranked as the 23rd most valuable cryptocurrency in the world.
Maker has performed well as of late and there were several reasons for that. First of them was likely the announcement made by Augur prediction markets that DAI (MakerDAO's stablecoin) holders will be able to use their tokens as collateral when making predictions. This gives the token more usability and expands its utility value, thus leading to an increased price.
Another important and price-friendly development happened when a16z crypto fund, owned and created by Andreessen Horowitz, decided to invest $15 million into purchasing the project's MKR token. The MakerDAO team released an official statement explaining what this investment (which effectively gave a16z control over 6% of total MKR supply) means:
"The purchase gives a16z crypto a stake in the first functional decentralized stablecoin and the only system built with formally verified smart contracts on Ethereum (or any blockchain). As a MKR holder, a16z crypto will participate in governance of MakerDAO and the Dai Credit System as it becomes the first decentralized autonomous stablecoin organization."
Katie Haun, the managing partner of the a16z who instructed the fund to buy MKR tokens, was full of praise for their latest purchase:
"As a first mover and innovator in stablecoins, MakerDAO represents a very compelling opportunity in the crypto space. MakerDAO's technology, ecosystem and talent have put theory into action to deliver a decentralized stablecoin that we believe will help drive the future of the crypto economy."
The purchase also means that Andreessen Horowitz intends to share its expertise and networks with Maker in areas including sales and business development (including partnerships), marketing, technical talent, HR operations etc. This vast array of resources and knowledge should help guide the MakerDAO project and ensure its future growth.
Finally, MakerDAO had another major breakthrough in terms of widespread adoption, expansion and utility. The project's stablecoin DAI recently entered beta testing on Wanchain, making it the first ever cross-chain ERC20 token. DAI will utilize Wanchain's cross-chain functionality, which should allow Bitcoin owners to exchange it for DAI in a fully decentralized manner. This could also potentially lead to adding Bitcoin to its collateralized debt position in addition to Ethereum.
MakerDAO lets people collateralize their crypto holdings to secure long term low interest loans. Just as you can take a loan out against your home, you can currently take out a loan against your ETH holdings. Locking away your Ethereum in a loan of this kind can lower the total supply of the cryptocurrency and potentially help control its price. As such, the project has the potential to play an important role in the future of cryptocurrency markets. We'll have to wait and see if they are capable of achieving this potential.

CaptainAltcoin's writers and guest post authors may or may not have a vested interest in any of the mentioned projects and businesses. None of the content on CaptainAltcoin is investment advice nor is it a replacement for advice from a certified financial planner. The views expressed in this article are those of the author and do not necessarily reflect the official policy or position of CaptainAltcoin.com