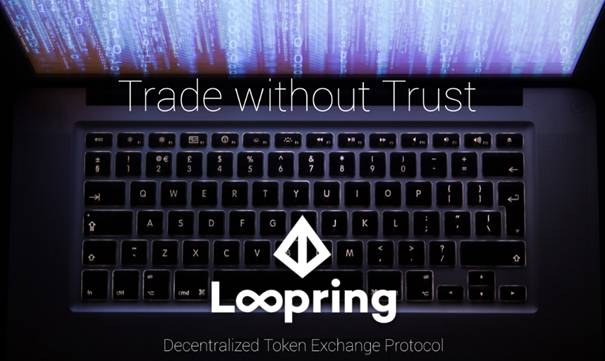 Loopring's January ATH's look very distant from where things are right now. Ever since reaching $2,52 USD/17025 satoshi in early January, the coin has been in a constant bear market. Granted it had a solid recovery during the April's short alt season but otherwise it was more of the same story we saw with almost every other alt. This last month was one of mostly USD price turmoil, as Loopring's satoshi value peaked at just above 7 thousand sats before continuing to drop towards it values of today. The coin is currently valued at 3263 satoshi (increase of 2,54%). Mentioned USD value fluctuated somewhat more and after reaching $0,45 USD at the highest point it managed to drop just above $0,25 at its lowest point. This monthly USD low isn't that far away from being broken as currently you can purchase one LRC for $0,258925 USD, which a drop of 6,14% in the last 24 hours. The coin's marketcap is currently at $140,124,272 USD, making Loopring the 69th most valuable cryptocurrency in the world.

CoinAndCrypto from TradingView posted the following analysis of the coin:
"LRCBTC -11.38% is approaching a critical level on the daily time frame. Either it will bounce off this price point or continue to drop further. We see an opportunity for a low-risk/high-reward trade with a tight stop-loss.
Targets are:
Buy: 0.00003150 – 0.00003250
Target 1: 0.00003967
Target 2: 0.00004607
Target 3: 0.00005403
Target 4: 0.00007057
Stoploss: Close below 0.00003028"
Loopring is a DEX protocol designed to enable cross-exchange of cryptocurrencies through decentralized exchanges built on top of it. Other DEXs like Airswap, Kyber Network, or Ether Delta can also utilize its services. Loopring protocol hopes to allow its wallets to become money-makers; not by extracting rent from users, but by turning wallets into exchanges or wallexes. It is a project that is very similar to 0x.
So far, the project has confirmed cooperation with several wallet/exchange protocols, including imToken, MyToken, QBao, Tokenest, Loois, DEXLAB, Tokenall, Tuzy, GTEX, Uone, MW Tech and CPOO. There are talks of more projects being included soon enough. Several other partnerships are on the way, including UpBlockchain (will invest and assist in the development of the Lightcone relay), SECBIT Labs (security specialist that will help audit tokens listed on Loopring) and UC Berkeley (looking to explore integrating zero-knowledge proofs into the Loopring Protocol).
---
Keep your coins safe: read our articles on how to use Ledger Nano S wallet and where to buy it and Trezor Wallet Review or check out other top hardware bitcoin wallets here. You can also create a paper wallet – learn here more about crypto wallets.
---
In a recent update, Loopring confirmed several new coin additions to its platform. AION, BKBT, BNB, CPC, DET, GTO, HT, PNT, TEN, and WTC are its latest listings that have been made tradable since July 20th, 2018. These additions are a part of the Loopring Foundation's recently launched decentralized exchange (DEX) alliance initiative, which aims to fix long-standing issues in the online token exchange marketplace. Loopring takes pride in its token listings being 100% free. Their practice is to take listing requests from protocols, review them once per week and add new trading pairs every Friday. The developers are working to expand their token reach from ERC-20 protocol and there is serious talk of the project adjusting itself to work with QTUM/NEO tokens.
Loopring is currently working on its Protocol 2.0 that will be released in September 2018.
"Loopring Protocol 2.0 will be a more generalized and powerful version of the protocol. It will improve upon certain existing features, such as compressing order-ring size to be more gas efficient, and also introduce new features such as allowing "callbacks" inside other smart contracts, and more ways to authorize orders," said Loopring's Director of Business Development Matthew Finestone.
The coin has also employed the strategy of bi-weekly community updates, with the latest one containing data from past 4 weeks (due to the previous one being missed). The full list of updates includes hiring new European developers, work being done on the Protocol 2.0, airdrop of LRN tokens, DEX frontend/backend development, UI improvements and operation and marketing improvements. The complete 4-week list of achievements can be seen here. Finally, a community AMA will be held by the Loopring developers on 3rd of August.
Loopring protocol looks to be targeting an upcoming crypto market which is the market of decentralized exchanges. There is plenty of potential here but there is a lot of competition as well, since similar protocols and centralized exchanges won't simply roll over. It remains to be seen how well will DEX's be accepted by the general crypto population and if Loopring will be the carrier of this exciting new wave.

CaptainAltcoin's writers and guest post authors may or may not have a vested interest in any of the mentioned projects and businesses. None of the content on CaptainAltcoin is investment advice nor is it a replacement for advice from a certified financial planner. The views expressed in this article are those of the author and do not necessarily reflect the official policy or position of CaptainAltcoin.com