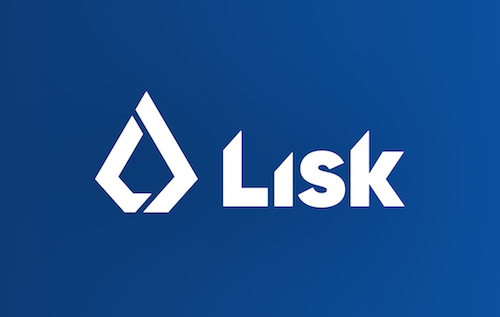 Lisk's price action was almost a picture perfect flat line throughout this month. After a September 5ht peak at $4.21, the currency fell to September 12th lows of $3.13. From here on we saw a recovery towards $3.82 before a short correction. After the correction the price retested $3.76 on the 17th with a daily trade volume of over $10 million. This was the point where the currency started slowly petering off towards its current values.


One LSK can be purchased for $3.40 USD (1.65% rise in the last 24 hours)/0.00050544 BTC (0.04% rise in the last 24 hours). This value represents a drop of 91.54% from Lisk's all time highs of $38.97. Daily trade volume sits at $3,424,304, most of which is coming from Yobit (28%) CoinEgg (20%) and HitBTC (13%). With a market cap of $367,579,609, Lisk is currently the 28th most valuable cryptocurrency on the market.
Trader rludvik offers his insight into the currency's technicals:
"There was nice harmonic mid of September, but I missed it. Now LSK is consolidating/accumulating, I will setup trade like: enter at bottom of this channel with stop loss bellow previous low, target 1 at previous highs (also 0.382 Fib retracement level of last drop) and final target at 0.618 Fib retracement level of last drop."
Check out the graphical presentation and his mentioned targets here.
Lisk delivered several important updates for its community recently. The long-awaited Lisk Mobile has been released, giving Lisk owners a native, official wallet which lets them send, receive and manage their funds in a simple, secure way.
??We're pleased to announce the release of #Lisk Mobile. You can now access our wallet and perform various network functions straight from your smartphone. Download the app and explore many exciting features now!
iOS➡️https://t.co/OBIxCk8t5v
Android➡️https://t.co/nmKIzMBGQe pic.twitter.com/53y8PQeRNk

— Lisk (@LiskHQ) October 4, 2018
Lisk Mobile is now available for download on the Apple App Store and Google Play Store and more information about it can be found in the project's official announcement. In other development related updates, the team identified several additional bugs in the 1.1 Core version and have moved onwards with fixing them.  Lisk Commander and Lisk Hub also saw work done on them.
---
Read here how to buy bitcoin with paypal.
---
They've also introduced a "Lisk Monthly" series where the community will be updated about the projects last month accomplishments through a short, concise video. The first video of the series addressed the several events the team visited, including London's Blockchain Live and a self-organized Lisk meet-up, for which a community member already created a full report.
Lisk also appeared on Berlin Blockchain week and attended a Berlin meet-up, where the three pillars of Lisk (the development tools, Lisk Mobile, and the Lisk Academy) have been presented to the attendees. The meet-up was used to introduce MADANA, Lisk's first major side chain project and ICO (Initial Coin Offering) and was rounded off with a Q&A and networking session.
The project has started a program called "Lisk Ambassadors" which you can read about in detail here. Further on, Lisk's community manager Mat Piaggi mentioned the latest development updates around the projects, including the new releases of Lisk Core and the Lisk Hub. Finally, Lisk Monthly covers a blog post on Erica Kang, the Lisk Hub Star, the Lisk meme competition, and community member John_Muck's new Twitter account Lisk Highlights.
Still, not everything was rosy for the project. Lisk issues with centralization and with its DPoS system being controlled by a pool that owns more than 53% of the network, thus having full control over the consensus, transactions, votes, and delegates, have recently been exposed. A Lisk developer and investor calling himself 4fryn released an article titled "How to maximize your Lisk stake rewards" in which he described why the current system benefits only a few selfish individuals at the top and suggested several reasonable improvements to the way things currently operate. His suggestions include reducing the size of the delegates' pool and unvoting the most selfish members of the network.
The community is currently worried with the overall lack of roadmap updates and the fact that Bitcoin is about to implement sidechains technology. Development team recently went public with short term developers, suggesting that they are currently working on upgrading the Lisk Core. They also confirmed that a detailed roadmap is in the workings which would detail the development plans in a more accurate manner than the previous one. Releasing this update will deliver more clarity regarding Lisk's ability to become one of the leading smart contracts platforms in the world.

CaptainAltcoin's writers and guest post authors may or may not have a vested interest in any of the mentioned projects and businesses. None of the content on CaptainAltcoin is investment advice nor is it a replacement for advice from a certified financial planner. The views expressed in this article are those of the author and do not necessarily reflect the official policy or position of CaptainAltcoin.com