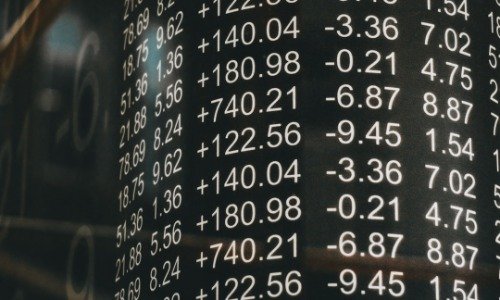 A recent report by analyst firm Diar reported that institutional investors prefer to use over-the-counter markets rather than exchange houses to buy crypto currencies. However, exchanges have not been displaced by this trend, thanks to being available for trading at all times of the year.
The research, which compares the movements of the Grayscale Bitcoin Investment Trust (GBTC) – an over-the-counter (OTC) market that trades bitcoins – and the Coinbase exchange house during the whole of 2018, shows a growth of the over-the-counter markets in the United States. In fact, Diar asserts that GBTC handled 1% of the circulating bitcoins in the market during the first nine months of the year, with a net inflow of 216 billion.
Read also: What are bitcoin forks anyways?


The growth trend of parallel markets is expected to continue during 2019, but must face the challenge of working with the limited traditional market hours. OTCs only work 31% of marketable hours per year, according to Diar. A percentage that does not represent an obstacle when competing -directly or indirectly- with other markets that move in the same parameters. However, compared to digital exchange houses, which operate 24/7, this represents a disadvantage.
The report states that at times when OTC markets do not operate, Coinbase increases its trading volume by 30%. The argument behind this is based on the volatility and performance of the cryptomarket. The buying and selling of crypto currencies do not make temporary pauses. And considering their volatility, it is best to have access to funds 24 hours a day.
It is important to note that "trading volumes between Coinbase and GBTC were tied" during 2017, but this year Coinbase increased trading volume by 20% during the hours when over-the-counter markets operate; while GBTC decreased its volumes by 35% compared to the same period last year.
TODAY'S CHALLENGES

Over-the-counter markets that work with crypto currencies, such as Nasdaq and GBTC, as well as the OTCs that handle the major U.S. exchange houses, face new challenges in trading crypto currencies. The bear market and the mandatory Know-Your-Customer (KYC) policies have changed the landscape.
According to Max Keidun, CEO of HodlHold Exchange, demand grew exponentially during 2018. However, growth did not come without difficulties. Keidun, who represents an exchange house that has its own OTC market, says that due to the bear market "it is much more difficult than usual to find a seller.
Let's remember that bitcoin is traded at the time of writing at $4,101, with a recovery of 6.87% in the last 24 hours. However, the previous week hit the $3,200 floor. This after having been oscillating at $6,000 for several months. Throughout 2018 the trend has been bearish, and so far, market analysts like Willy Woo do not expect changes.
However, interest in crypto currencies persists. According to Diar, bitcoin-linked fiat transactions should be analyzed by the banking sector, even if it meets the Know-Your-Customer requirements.
To this last variable it is necessary to add that it is foreseen that during 2019 the U.S. Securities and Exchange Commission and other regulatory entities will begin to apply more severe sanctions to cryptocompanies that are not operating in accordance with current legislation.
With these variables at stake and bitcoin volatility present, it is difficult to predict what will happen in the first months of 2019.

CaptainAltcoin's writers and guest post authors may or may not have a vested interest in any of the mentioned projects and businesses. None of the content on CaptainAltcoin is investment advice nor is it a replacement for advice from a certified financial planner. The views expressed in this article are those of the author and do not necessarily reflect the official policy or position of CaptainAltcoin.com