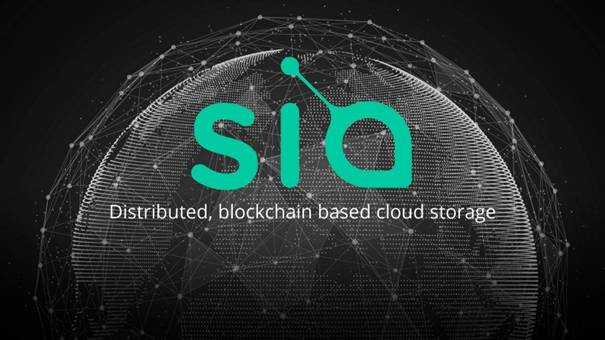 Siacoin seems very close to bottoming out. After peaking for the last time around July 9th, when it reached the price of $0.01181/176 satoshi, the currency had a short term consolidation period before falling off a cliff towards the end of the month. SIA was priced at $0.009355/121 satoshi on the 31st and the downwards trend continued into the month of August.
The currency was in a freefall until August 14th, when we saw it reach the levels of $0.004511/74 satoshi. Ever since, Siacoin has shown some signs of life and it could be in for a decent move if BTC manages to break out. Right now you can purchase a one SC for $0.006444 USD (+8.75% in the last 24 hours)/90 satoshi (+3.99% in the last 24 hours). There's really not that much trade volume behind this coin as it currently boasts a measly 295 BTC worth of daily turnover. Even with that, Siacoin remains one of the market's top 50 most valuable cryptocurrencies (39th to be exact) with a market cap of $230,632,826.
[vcw-full-card symbol="sc" color="green" currency1="USD" currency2="BTC" currency3="ETH" url="" target="_self"]
Trader shyamnair from TradingView feels SC is in an accumulation zone right now:

Siacoin community is one of the most divided ones in the crypto world at the moment. The division stems from the Obelisk miner failure which we wrote about before. In short, parts of the community funded the creation of Obelisk, a company that was supposed to create an official ASIC miner for Siacoin. However, Bitmain got in on the action and created its own SC miner before Obelisk was even ready to go. Additionally, the final version of Obelisk's product has turned out to be extremely underwhelming and incapable of delivering the performance that was promised when the miner was originally marketed, mostly due to Bitmain miners overwhelming the network and making it impossible for Obelisk to deliver any profitability to its owners.
---
?Read: Best Altcoin Exchanges 2018
---
Since then, a tweak of the hash algorithm was proposed to remove the Bitmain miners and make the network friendly for Obelisk owners. The proposal was shot down as many felt Bitmain simply beat Obelisk in a fair open market competition. Another interesting proposal was recently given by a community member FaustianAGI, who suggested that Siacoin should implement a short term fork after Obelisk goes live. The proposition was a joint community effort and the fork mentioned in it would implement two short-term features:
Obelisk miners would be given exclusive mining rights on the network for just enough time to return their miner investment
A "development fund" filled with new block rewards would be temporarily implemented to support the developers, until Siafunds brings in enough money to support the project
You can read the initial discussion on this issue here. Some parts of the community were for this proposal; others were against, denouncing any centralized intervention and staying true to the "laissez faire" principles of the free market. Some of the naysayers were likely Bitmain and other off-brand ASIC owners who (rightfully so) didn't like the idea of being temporarily excluded from the network. Redditor masterD3v lays it out plain and simple:
"The idea that one tiny group gets to mine for N months and rake in centralized profit because the developers sold them hardware, while every other miner has to sit on the sidelines is completely and totally unfair. They should bear the burden of the risk they took buying the Obelisk. Instead they are forcing it on everyone else. It's total bs and shameful."
It is still unclear which route Siacoin will take. If they don't fork, the developers (working under a company called Nebulous) will likely face a wave of lawsuits from people who were promised profitable miners and will be given electric-powered paperweights instead. The lawsuits would cost a lot of money and could bankrupt the company; thus would effectively stop the development of Siacoin project, at least by the dev. team employed at Nebulous, warned the project leading developer David Vorick.
Other option is to fork the algorithm for a short while and risk losing support from people who didn't purchase the Obelisk miner. Saying this intervention would be just a "one-time thing" opens up a slippery slope that can lead Siacoin into centralization of the network governance. Still, without the fork, Obelisk owners will have no chance of achieving any ROI, at least until the price of Siacoin goes up significantly.
All of the commotion resulted in a notable community member RBZL quitting his positions as a third-party developer and moderator of several Siacoin discussion boards. Citing the project's effectively halted development and Obelisk's failure to ship the ordered units of the SC1 miner by the previously set deadline as the reasons he left, RBZL also announced his intention to seek legal action against the Obelisk platform. Siacoin was supposed to ship its first units by July 30th and they have until the end of August to do so before the FTC becomes involved, warn some community members.
In other news, beta release of the Ledger Nano S Siacoin app (v0.2.0) was sent into testing. Several new features were added, including the ability to calculate transaction signatures on-device. There is also a publicly available roadmap which gives investors and developers a better insight into the upcoming features of the project. Features that will likely come once the Obelisk issue is sorted out.
For now, Siacoin remains in a peculiar position, reminding us more and more why it's important to plan ahead and set your goals accurately in the crypto world.  Obelisk was clearly a project that over-promised and under-delivered, and this should definitely stain the Siacoin project for a long time. It will be interesting to see how this entire situation unfolds and if Sia manages to recover from the turmoil.

CaptainAltcoin's writers and guest post authors may or may not have a vested interest in any of the mentioned projects and businesses. None of the content on CaptainAltcoin is investment advice nor is it a replacement for advice from a certified financial planner. The views expressed in this article are those of the author and do not necessarily reflect the official policy or position of CaptainAltcoin.com