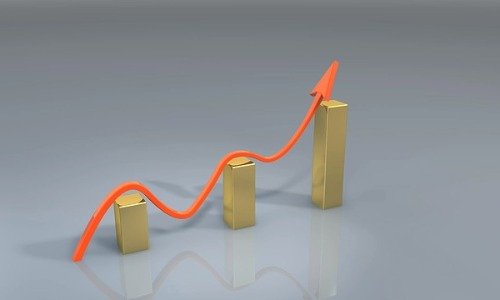 As the world wakes up, we all get met with a pleasant surprise in the crypto market. Bitcoin and consequently the whole market unleashed themselves from the clutches of the bears and it was a thing of a beauty, reminded us of the good ol' days we experienced about the same time last year.
The more optimistic ones are already calling in the bull run of the same magnitude like the last one but we should keep it real and let's first see if we can break the through resistance levels at $6800 and $7400 before getting too excited.
Here is a chart and an explanation of a trader we hold in high regard here at CaptainAltcoin, alanmasters:

On the chart:
We have really, really good volume on the daily candle. At the rate we are going, we are looking for the highest volume since April or even earlier, we will see how that goes. I will keep this trade idea updated.
The RSI is moving up strong and already in the bullish zone.
The STOCH is coming out of oversold with buy signal and trending up. Plenty of room left available for growth.
The MACD still needs work but this looks like it will be a very positive date for Bitcoin 10.24% .
Our main support is now sitting at $6220 on BitFinex. Around $6150 – $6300 is our new main strong support range now on average. After that we have the classic strong support which is the strongest at $5755 + $6000. We also how the $6000-$6100 range that can count as additional support. But this doesn't matter now, we are moving up.
So let's talk about resistance. We moved up all the way to $7788, that's a lot. 23%+ increase from today's candle alone. This is similar to the action we are seeing with Altcoins, I've been warning that their bullish action is a sign of bullish action coming for Bitcoin 10.24% , this now has been confirmed as true.
Resistance is being faced now at $6800+, this should be our major resistance for the daily candle. $7400 is also a very strong one but higher, since we touched it earlier and Bitcoin 10.24% is the king of breaking expectations, it can also decide to break and close above this level. If we close above $7400 today, we are super bullish . Right now we go for a close above $6800 first and go from there. As usual, I will keep you updated as this ride up to the MOON develops.
Depending on today's close, we are looking at the first higher high in quite a while… This changes everything…
Another interesting theory brought about by a relatively known Twitter user is that this could have been a test pump from institutional whales – they are checking out the state of their competition and how much BTC can they get for their planned budget.
In case you don't know what a test pump is, before whales buy in, they buy a small amount of their stack and measure the volume to see how many competitors there are in the market. This gives them an estimate of how many btc eth ltc they will get within their budget.

— Bitcoin-Fund-Manager.com | Crypto Hedge Fund (@OTC_Bitcoin) October 15, 2018
Squashing the Tether FUD
Another boost to the bull sentiment came from the much fudded Bitfinex exchange and their Tether stablecoin. As we all know, Bitfinex closed fiat deposits couple of days ago and the whole hell of fudder broke out, the doomsday scenario started circling around the communities. However, the exchange came out with an announcement they will be unsuspending the fiat deposits within 24-48 hours and the only reason for the freeze of this function on their platform was technical upgrade to a more robust system.
Fiat deposit update – October 15th, 2018. https://t.co/F8o2ltVCN4 pic.twitter.com/ukE9JsRB0j

— Bitfinex (@bitfinex) October 15, 2018
The rest of the market follows suit
As usual with bitcoin moves, the rest of the market gets pulled in and jumps along. Ethereum surged by 6.34%, XRP 8.50% and EOS by 5.27%.
It is also notable that the community interest spiked commensurate to the price spike – we haven't seen more than 10k Redditors online on the r/cryptocurrency in a while, which is a case today.

CaptainAltcoin's writers and guest post authors may or may not have a vested interest in any of the mentioned projects and businesses. None of the content on CaptainAltcoin is investment advice nor is it a replacement for advice from a certified financial planner. The views expressed in this article are those of the author and do not necessarily reflect the official policy or position of CaptainAltcoin.com