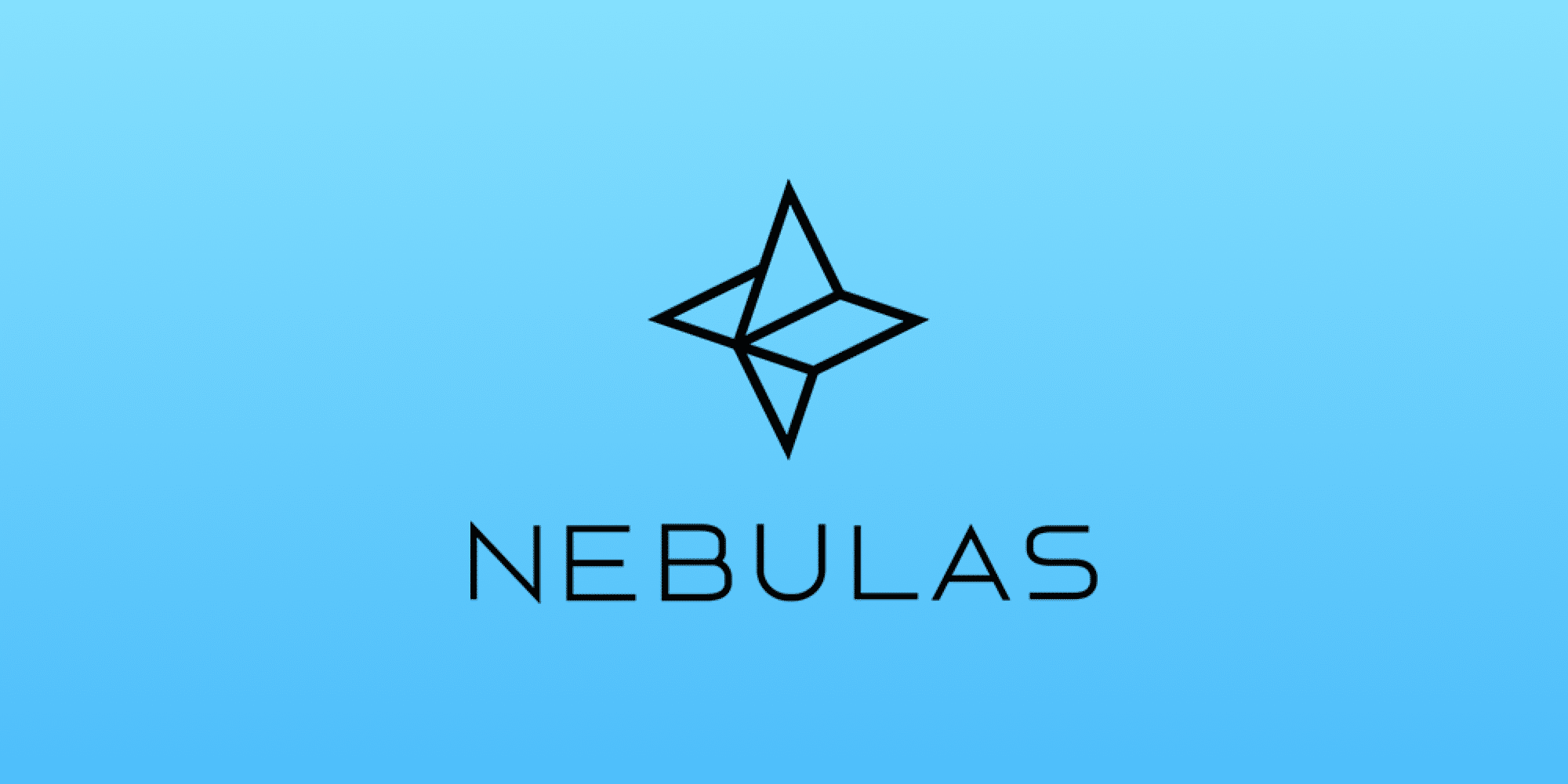 Ever since reaching a monthly high of $5,10/80431 satoshi, Nebulas has been on a constant downward path. Both its BTC and USD values kept dropping in unison until they reached the values of $3,08/49068 satoshi on July 15th. Ever since Nebulas managed to preserve its USD value, as it varied around $3,50 levels. BTC value was a different story; after a couple of attempts to break through 56200 satoshi it resumed its drop to its current levels. Speaking of, one Nebulas can currently be purchased for $3,30 (a drop of 3,98% in the last 24 hours) or 41810 satoshi (surprisingly a recovery of 0,31% in the same timeframe). A market cap of 150,089,485 that the coin currently boasts is just enough to give it the 68th spot on the coinmarketcap's list of most valuable cryptocurrencies.

Interestingly enough, Nebulas has extremely consistent and high daily trade volumes, so much so that some people are suggesting that the coin is being "wash traded" and its price is being manipulated by bots. This is probably true and its daily volume of 2926 BTC is probably mostly fake on-exchange trading.
As a new generation blockchain platform, Nebulas wants to build a virtuous ecosystem with sustainable upgrading. It has an original blockchain value discovery system (Nebulas Rank), a forward-looking incentive and consensus mechanism (Nebulas Incentive), and a self-evolving ability to avoid hard forks (Nebulas Force). The main Nebulas network (Eagle Nebula 1.0) was launched at the end of March this year and around 2000 developers are currently creating dApps on it.
Nebulas is one of those projects that has adopted the mantra of keeping its community happy by keeping it well informed. Throughout the past more than half a year they've been releasing weekly updates about the project and the latest one brought about plenty of interesting information.
The Nebulas Incentive Program for June was completed after the entire list of monthly award winners was settled. The Nebulas Incentive Program, since debuting in early May, attracted many developers and incubated a large quantity of quality gaming dapps. Some of the most successful ones are "Cell Evolution" which raised a 5 million RMB and "The Hidden World OL," which had requests from NEO, QTUM, EOS and other blockchains to release its software on each of the respective platforms.
During the monthly champion selection for July, 50 monthly super contributors cast 23,1734.1 votes, with the voting rate of 42.13%. The monthly champion was Player One — Capital Games, which received 87256.2 votes. As a result of the victory, Capital Games received an award of 20 thousand NAS tokens. Apart from the monthly champion, the team also announced their monthly referral rewards as well as monthly super contributors rewards. Nebulas Incentive Program had a total prize pool of 460,000 NAS coins upon its launch and it should be expected that more similar prizes will be handed out in the future.
In another important weekly update, China Center for Information Industry Development (CCID) Institute of Blockchain Research (working under the Chinese Ministry of Industry and Information Technology) published the results of their third-phase technology evaluation of global public blockchain projects. Nebulas ranked 3rd on the index with a total score of 108.8.
Finally, the week was rounded up by a release of mainnet volume 1.0.7, testnet 1.1.0, an improved Nebulas browser and the release of a multilingual SDK. A couple of community related events were sprinkled here and there as Nebulas founder Hitters Xu had lunch with Wuyi Wen, the winning bidder of "Dine with Influencers" and Jianxin Xu the developer of the DApp. This Dapp is built on top of Nebulas and it allows NAS holders to bid their tokens to win lunches with Nebulas influencers.  Nebulas also held a meetup in New York alongside Node Capital and Eigen Capital, where Nebulas head of BD Lei Han elaborated Nebulas Rank Yellow Paper and Nebulas Incentive Program to New York community and investors.
A couple of strong partnerships were formed in the last month or so. July 17th saw the team announce a cooperation with KingSoft Cloud. As a result of this partnership, Nebulas joined the blockchain game ecosystem of KingSoft Cloud (aka KSYUN) called Project X. This partnership aims to shift the battlefield of cryptocurrency games onto a public blockchain, thus providing the field with never before seen levels of vitality and growth. Nebulas will provide technical support for the ecosystem development of KSYUN and help pave ways for the growth of blockchain games. In similar fashion, Nebulas recently signed a deal with Cocos, a one-stop mobile game development platform, which had the companies agree to begin work on mutual development of blockchain gaming.
---
Read: Best Bitcoin Exchanges 2018
---
Previously, at the end of June, Nebulas signed a partnership with an online education platform Udacity. Main goal of this one was to create something called Global Blockchain Talent Scholarship. The scholarship program is designed to help students gain the required skills to enter and thrive in the blockchain space. Nebulas and Udacity will provide technology, expertise, and professional support, as well as learning opportunities for students to study, work and develop themselves as integral pieces of the blockchain industry.
Nebulas' main issue right now is the level of centralization of the network. They are currently using proof of stake algorithm to validate blocks, with the Nebulas team being the only validator. The situation will remain like this until their innovative "proof of devotion" protocol is implemented. Then the validators will be the community of "influential users" of the Nebulas ecosystem determined by a decentralized Nebulas Rank. In the meantime, the block reward profits that the developers are earning are going straight into the development funding, according to the team.
Many traders are surprised that Nebulas fell as far as it did, but in a market dictated by Bitcoin nothing is that strange. NAS technology is ahead of some other similar projects and as such it is kind of undervalued right now. Further dumps are definitely possible but Bitcoin returning to a more bullish pattern should lead NAS on a green ride as well.

CaptainAltcoin's writers and guest post authors may or may not have a vested interest in any of the mentioned projects and businesses. None of the content on CaptainAltcoin is investment advice nor is it a replacement for advice from a certified financial planner. The views expressed in this article are those of the author and do not necessarily reflect the official policy or position of CaptainAltcoin.com