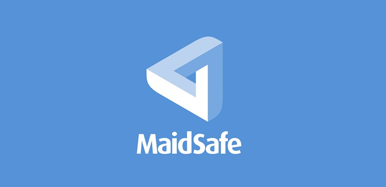 MaidSafeCoin peaked on July 26th, when it reached the price of $0.4901/5966 satoshi. Since then the currency fell off significantly, losing more than a half of its value to end up at $0.2011/3318 satoshi on August 14th. The rot was stopped here and the coin even managed to bounce to $0.2661/4038 satoshi before shifting into a sideways pattern.
[vcw-full-card symbol="maid" color="black" currency1="USD" currency2="BTC" currency3="ETH" url="" target="_self"]
We looked at ForecastCity for the coin's TA:
"MAIDSAFECOIN/BITCOIN is in a range bound and the beginning of uptrend is expected.
The price is below the 21-Day WEMA which acts as a dynamic resistance.
The RSI is at 27.
While the RSI and the price downtrend in the Daily chart are not broken, bearish wave in price would continue."
Their trading suggestion for this cryptocurrency can be seen here.
MaidSafe is a company focused on delivering a so-called SAFE (Secure Access for Everyone) Network. This network will function as a decentralized data management service that will let its members share storage space, processing power and internet bandwidth.
---
?Learn how you can create a paper wallet – click here to read more about altcoin and cryptocurrency wallets.
---
"The SAFE Network is an open source, decentralized data and communications network that replaces data centers and servers with the spare computing resources of its users," is how the project describes itself. Network members who provide these resources will be compensated in Safecoin tokens by those network members who decide to use said resources.
"MaidSafeCoin is the mechanism that incentivizes the provision of resources by the network, measuring and rewarding value without waste. No proof of work and no blockchain."
Another feature the project takes extreme pride in is their focus on privacy and security. SAFE Network encrypts all data by default, automatically splitting it into many pieces which constantly move to nodes around the globe. Nodes that store the data cannot access it nor trace its source. The entire network is supposed to be autonomous, meaning that no humans will be involved in handling/storing your data. SAFE network will shuffle data across its nodes with the help of algorithms made for that purpose, ensuring that your data remains secure.
The project seems unique in its intention not to use the blockchain technology.
"Many decentralized networks use blockchains. These work well as public ledgers, however they don't perform well for data storage. They are simply too expensive, too slow and have problems with scalability," claims the project's promotional material. Instead of using the blockchain, the project uses something called Data Chains.
"Data Chains facilitate large amounts of data being passed between nodes at and can also enable the network to recover from a full system outage. And by using and recording nodes digital signatures, we can also ensure that it is not possible to forge identities in the network, keeping your data safe and secure."
Their community is mostly located on the projects official forum. On this forum, SAFE network releases weekly development updates and the latest one (for August 23rd) offered several highlights:
Roadmap planning discussions have continued across the teams this week.
The RFC process is being streamlined and kickstarted by @dgeddes.
The SAFE Network: London meetup 9 will be taking place next week.
The front-end team published an initial proposal 30 on the Dev Forum for supporting the use cases around file sharing with URLs, i.e. sharing files without the need of publishing them under a public name.
The PARSEC milestone 2 25 implementation is now ongoing. The team merged @bart's pull request 14 that uses the proptest framework for PARSEC's integration tests.
The full update can be read through here. Another excellent source of information is the project's official website. Overall, both platforms represent great ways for developers, network users and enthusiasts to learn more about the project.
SAFE Network will face heavy resistance both from the centralized and decentralized projects gunning for the lucrative data management market. They don't seem deterred by this as they currently have a functional Alpha 2 Network (a testnet) which was launched in September 2017 in order to prepare for a future mainnet. Somewhat ironically, the testnet is ran on a centralized set of nodes owned by Digital Ocean which recently conducted node maintenance and as a result made all user data currently present on the Network unusable. Alpha Network will therefore be reset on August 29th, meaning that all user data will be wiped. MaidSafe previously warned that something like this could happen and promised that similar issues will not be present once the mainnet goes live.
Ultimately, the project's goal seems to be the creation of an autonomous, decentralized architecture which allows people to publish, store and share data without any interference from a centralized third party. In a day and age where Google, Facebook, YouTube, Twitter and other media giants are tracking/selling personal data to advertisers without permission and censoring content that doesn't exactly suit their agendas or political leanings, SAFE Network could be the perfect step forward.
However, the bite could prove to be too big for them and this coin is a big risk to hold as the upside is not as big as with some other altcoins you can buy. The downside, on the other hand, is pretty glaring.

CaptainAltcoin's writers and guest post authors may or may not have a vested interest in any of the mentioned projects and businesses. None of the content on CaptainAltcoin is investment advice nor is it a replacement for advice from a certified financial planner. The views expressed in this article are those of the author and do not necessarily reflect the official policy or position of CaptainAltcoin.com