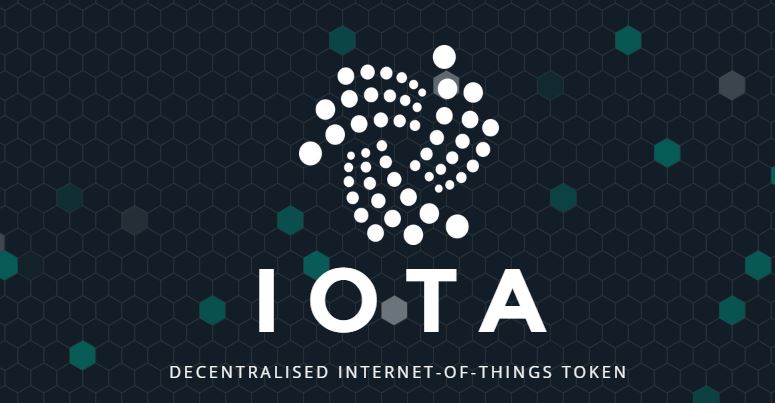 IOTA (MIOTA) started the month of July on fire, rising from $0,986 USD (where it was on the turn of the month) to $1,24 USD (10506 satoshis) which it reached during the 4th of July. It has since experienced a quite a solid corrective run as the price fell back down to just above $1 USD. After another small run-up/correction, IOTA is currently traded at $1.09 USD which is a 2.43% drop during the last 24 hours. Coin's market cap remains at $3,021,710,757 USD, making IOTA the 9th most valuable cryptocurrency on the market. Analysts think that the coin is currently maintaining its long-term descending trend and suggest that strong resistances at $1,16-$1,19 USD need to be broken before a reversal happens.

FA developments have been looking strong for IOTA, with adoption and actual use cases coming in left and right. The most recent real world project to adopt IOTA's Tangle is ION Calls, a VOIP platform which leverages IOTA/ION technology to deliver decentralized video conversations to customers around the world. ION is described in the IOTA github:
"ION is a WebRTC library allowing for fast transfer of data between 2 parties (many-to-many will be supported, but it's currently not in the scope of the beta) It can mainly be seen as a second layer on top of the Tangle that every IOTA node is compatible with. It's like Lightning for IOTA data transfer: Only the connection and negotiation between clients is pushed to the Tangle (and takes some time)."
Using ION for video calls is only the first step of its adoption, IOTA claims, as it can be applied for practically everything that is related to IoT or security that needs the ability for large data transfers, including:
Real-time security cameras and CCTV surveillance (you could have a connection set up with ION and then publish a summary of the video – processed by AI – to the Tangle)
Video conversations
Decentralized multiplayer video games etc.
WebRTC technology has been described as well:
"WebRTC is a peer-to-peer connection API in every modern web browser. Normally, when you set up a WebRTC connection, there is a centralized signaling server, that handles the identification and negotiation of the clients. Then, there is a STUN server that penetrates the firewall and allows direct and secured connections between 2 or more parties. ION is using regular IOTA Nodes as a substitute for those signaling servers. Unfortunately, a STUN server cannot be replicated as of now yet, but that's not a big problem (as anyone can be a STUN server, but not everyone can be a signaling server)"
So basically ION Calls can be seen as IOTA-based Skype, which is somewhat ironic if we consider that Skype was once a decentralized protocol for video calls before Microsoft turned it into centralized spyware. The platform won't require users to spend IOTA tokens to make calls, it will simply utilize the Tangle infrastructure to operate. A Redditor named pastpizza explained how this will still help IOTA tokens in the future:
"I think IOTA's data protocol is like a Trojan Horse for the IOTA tokens, where developers and large industry adopts the Tangle for data/apps/IoT capabilities not giving mind to the tokens, however when the moment comes when the masses, government and large industry want to finally integrate the standard crypto solution everywhere on an open, secure and non-proprietary public network everyone can use and integrate into their applications, products, stores, homes, cars, smart devices, etc. so it's practical in the real world, the Tangle (and thus the IOTA tokens) will already be right under their noses."
In other news, the +CityxChange consortium, which includes the IOTA foundation, was recently hand-picked by the EU research and innovation program Horizon 2020 to develop a new smart lighthouse system for cities of the future.

A total of 25 enterprises and organizations, including distributed ledger technology innovator IOTA and the group's leader Norwegian University of Science and Technology (NTNU), will be a part of the +CityxChange consortium and will help out on this project. The group managed to fight off 11 other proposals to become the lighthouse project for developing energy independent cities. The full list of projects involved is as follows:
IES R&D, Powel AS, University of Limerick, Energy Agency of Plovdiv, Future Analytics Consulting, Research2Market Solutions, ISOCARP, TrønderEnergi Kraft AS, ABB Norway, ATB, AVIS Budget Group, Statkraft Varme AS, ESB Innovation RoI Ltd, ESB Networks, Ove Arup & Partners SAU, FourC AS, R.Kjeldsberg, Smart MPower, Space Engagers, Colaborativa, Officinae Verdi, NHP Eiendom, and GKinetic Energy Ltd.
European cities of Trondheim, Limerick, Alba Iulia, Pisek, Sestao, Smolyan, and Voru will be used as the testing ground for this project. There will be experimentation with various digital technologies of the future (including blockchain and Tangle) in an attempt to find ways to make these cities more energy efficient. Horizon 2020 will contribute €20 million euros in funding, with projects involved providing additional €10 million. The energy solutions proposed will include local governments and residents "involving the entire district energy value chain, extending to high-level policymakers and cities, universities, large enterprises, distributed network operators, SMEs, and not for profit organizations."
The move has been widely praised among crypto enthusiasts, and co-founder of the IOTA Foundation David Sønstebø expressed his excitement to be a part of such an important project:
"Being able to explore and demonstrate the utility of IOTA within the smart city context in numerous cities across Europe will be incredibly valuable going forward."

CaptainAltcoin's writers and guest post authors may or may not have a vested interest in any of the mentioned projects and businesses. None of the content on CaptainAltcoin is investment advice nor is it a replacement for advice from a certified financial planner. The views expressed in this article are those of the author and do not necessarily reflect the official policy or position of CaptainAltcoin.com