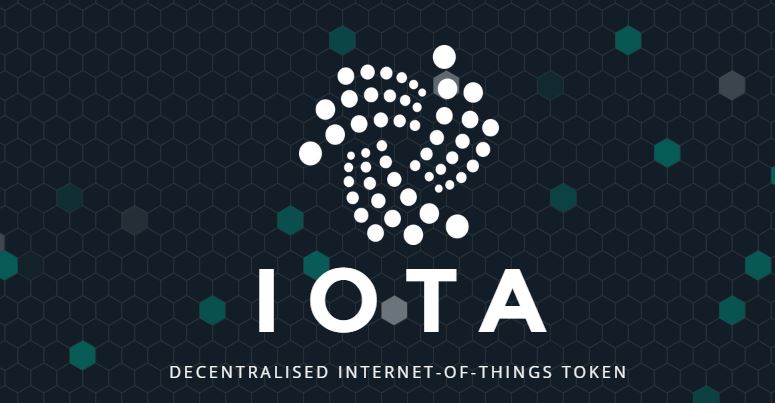 IOTA saw some pretty stable price movements in the last couple of weeks. August peaks were reached on 5th when one IOTA went for $0.976780/13943 satoshi. This was lost in just over one week as the price dropped to August lows of $0.408336/6843 satoshi on the 14th. The currency managed to recover towards the end of the month as it reached the values of $0.791090/11149 satoshi before shifting into a downwards/sideways pattern throughout September.
Currently IOTA is going for $0.535477 USD (-0.98% drop in the last 24 hours)/8442 satoshi (-1.90% drop in the last 24 hours). Daily trade volume sits at solid 5,813 BTC, most of it coming from Bitfinex and Binance. With a market cap of $1,488,374,582, IOTA is currently the 14th most valuable cryptocurrency on the market.
InvestingScope thinks it's IOTA shorting time:

"IOTUSD has most likely completed a tilted 1D Head and Shoulders pattern (RSI = 40.827, STOCH = 46.926) and the consolidation on the right Shoulder should be over. We are still within the greater 1W Channel Down pattern (MACD = -0.286, Highs/Lows = -0.1617, B/BP = -0.5165) where every Lower High is a short opportunity. If that is correct then a new 4H Channel Down should emerge (RSI = 42.474) that will descend towards at least the first TP = 0.3199 (November 02, 2017 low). The 0.1459 (July 15, 2017 low) extension can be put on hold for the end of the month."
IOTA-based Qubic supercomputer recently saw a release of its official roadmap. While no dates have been set and the publication notes that the roadmap isn't final and things may change along the way, some significant information has been presented. Abra, Qubic protocol, Q-Tangle, Q-Node, Oracle Machine and other related concepts were touched upon and described in short. A more detailed explanation of these with some clear timelines is something the community will definitely be looking forward to.
The project recently introduced a concept called Local Snapshots.
A snapshot in IOTA is a process that removes all the zero value addresses, thus reducing the size of the database immensely. It's a feature designed to give smaller capacity devices a chance to function with IOTA and allow for quicker initial download and sync times across the board. The latest snapshot was officially completed on the 18th of September and right after its completion the development team announced that the IRI Mainnet 1.5.4 version (one which allows node users to reset their databases) is available on the project's GitHub. The snapshot feature is apparently still in beta testing and is touted as the possible solution to IOTA's scaling issues that are expected to become exponentially exacerbated as the platform's popularity and usage start to grow.
Have a look at the current IOTA price or IOTA price prediction for 2019 & 2020.
IOTA will be talked about a lot in the upcoming period. Fujitsu Forum 2018 will host Leopold Sternberg and Walter Graf who will deliver a speech titled "Using Iota along the supply chain, manufacturing process, and product lifecycle". This expert talk will help the audience to better understand the potential of the IOTA technology in the areas of supply chain management, manufacturing process and product lifecycle. IOTA's Senior Product Manager for Mobility & Automotive Janine Härtel will visit the world's largest motor show in Hannover, Germany, where she will provide her thoughts at a panel discussion titled "AI, Blockchain and Autonomous Driving – how far are the trend technologies with regard to Transport and Logistics?"
IOTA's co-founder Dominik Schiener will take part in the Frankfurt European Banking Congress, representing IOTA Foundation in the session called "Technology in Finance: Ever Broader, Ever Deeper?" Schiener will be on a panel discussion with Helge Braun, German minister of the chancellery during an annual economic summit organized by Süddeutsche Zeitung (one of the largest German newspapers) from November 12-14, 2018. The topic of the talk will apparently be "How can Germany become a leading blockchain nation?" and Schiener thinks IOTA has the answer to that.
All of these, as well as IOTA's apparent partnerships with Deutsche Telekom, Deutsche Bahn, Volkswagen etc. suggest that the project has found strong backing and support in Germany. It is expected that IOTA will use said base/partnerships, as well as several other developments (Fujitsu, the city of Taipei, IOTA charging stations) to further its cause and cement itself as the backbone of the upcoming Internet of Things.

CaptainAltcoin's writers and guest post authors may or may not have a vested interest in any of the mentioned projects and businesses. None of the content on CaptainAltcoin is investment advice nor is it a replacement for advice from a certified financial planner. The views expressed in this article are those of the author and do not necessarily reflect the official policy or position of CaptainAltcoin.com