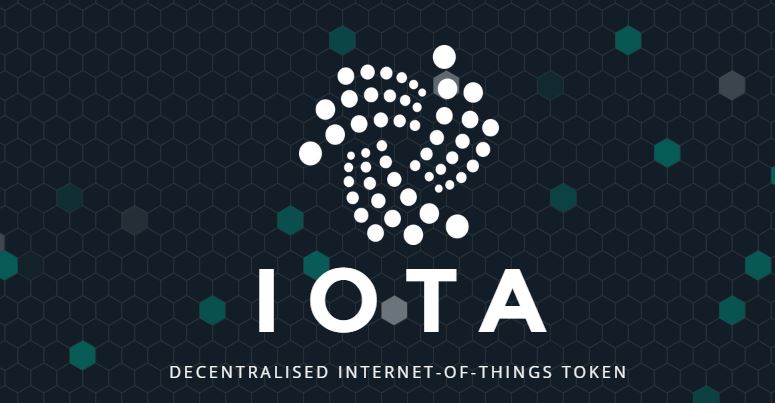 IOTA data marketplace
IOTA data marketplace is an experiment that runs on the IOTA testnet. Participants can choose to make their data available for free to other marketplace participants or to offer it for fictional "sales" in IOTA testnet tokens. No real world payments or other real world financial consequences will result from this experiment. All data being contributed to this proof of concept is either non-sensitive data of which the participants are the authorized owners and/or is publicly available data which the participants may freely choose to share.
As the official explanation of this marketplace states, the goal is to enable a truly decentralized data marketplace to open up the data silos that currently keep data limited to the control of a few entities. Data is one of the most imperative ingredients in the machine economy and the connected world.
Over the next next decade, there will be more than 75 billion connected devices that interact in different manners. This will give rise to a 'Machine Economy' and with this prospect of tens of billions of devices generating data, we will see a proliferation of data that is unmatched in history.
The largest obstacle preventing the fulfillment of the grandeur envisaged by 'Big Data' is the fact that the overwhelming majority of data remains locked in what is called 'Data Silos'. Data silos do not, or at best very rarely, share its data outside its own closed environment.
This is why the IOTA protocol becomes necessary to unlock data's gigantic potential.
IOTA is becoming the industry standard for data processing and payments
IOTA is marching ahead with their partnerships. Even though the ogranization they introduced as their latest collaboration partner is little known, the implications of this cooperation could be huge.
As HelloIota writes, yesterday, the IOTA Foundation has announced that it has partnered with eCl@ss which is the only ISO/IEC-compliant industry standard.
eCl@ass e.V. was founded in 2000, by the companies Siemens, BASF, AUDI / VW, e.on, SAP, Bayer, Degussa, Wacker, Infraserv Chemfidence and Solvay with a goal to establish a standard for secure, electronic machine-to-machine exchange of product data and properties across features, values and units.
So think of eCl@ass as the standard language for industrial companies in order to enhance communication and eliminate misunderstandings.
IOTA now adds the feature for this standard which is needed to make the Internet of Things (IoT) happen: the layer on which this standardized information is communicated – especially from machine to machine (M2M)!
IOTA is especially relevant when it comes to M2M payments. In order to avoid fraud, the data which is processed needs to be tamper proof. Once stored on IOTA's Tangle, the data cannot be altered anymore and is thus "safe":
For example, companies could collect data on the current and average power consumption of their microprocessors, to determine needed software updates and fixes for the next generation of the product. Machines of different vendors could also request attributes of their peers, to directly identify compatible machine partners and their needs, such as current engine power consumption or whether certain modules/capabilities are present. (source)
So if IOTA partners with eCl@ss as their payment protocol, it automatically is introduced as such to the above-mentioned companies. Now you might ask where these companies come together to buy and sell their data – IOTA data marketplace is the answer.
---
?Read here how to buy IOTA (MIOTA).
---
The data marketplace has been under the radar for some time now, but an update is imminent – and it will be big as one of the IOTA Foundation members has mentioned on Discord lately:

IOTA and ecology
Another IOTA focused blog published an interesting story about IOTA and its possible positive influence on the ecology of our planet.
"One of the outstanding topics of politics is the transformation of the energy system. In order to avoid emissions, wind and solar energy are an important element here. In order to make sensible use of this renewable energy in a decentralized energy system, the exchange of innumerable data and payment flows is necessary. At this point, IOTA comes into play. IOTA with the Tangle can become an important building block for handling these data and cash flows in a transforming energy system. IOTA has the properties needed for it, but is also ideal for many other applications."
IOTA in Venezuela
Iotahispano reported about the second IOTA meetup in the economically ruined Venezuela.
Meetup was held in Valencia (Venezuela) hosted by Saul Ameliach and the precenses of Daniel De Michele and Alejandro Elustondo, founders of XDK2MAM. The event took place in the Hesperia WTC Hotel and had an amazing production, being the first one that had a live stream in spanish and english with a live translator.
This second Meetup represents one piece of a larger vision being held by IOTA Latino: to spread the word about IOTA over Venezuela and the Caribbean and start contributing to the ecosystem by developing proofs of concept and providing what will be the first IOTA nodes balanced cluster physically located in LATAM.

CaptainAltcoin's writers and guest post authors may or may not have a vested interest in any of the mentioned projects and businesses. None of the content on CaptainAltcoin is investment advice nor is it a replacement for advice from a certified financial planner. The views expressed in this article are those of the author and do not necessarily reflect the official policy or position of CaptainAltcoin.com