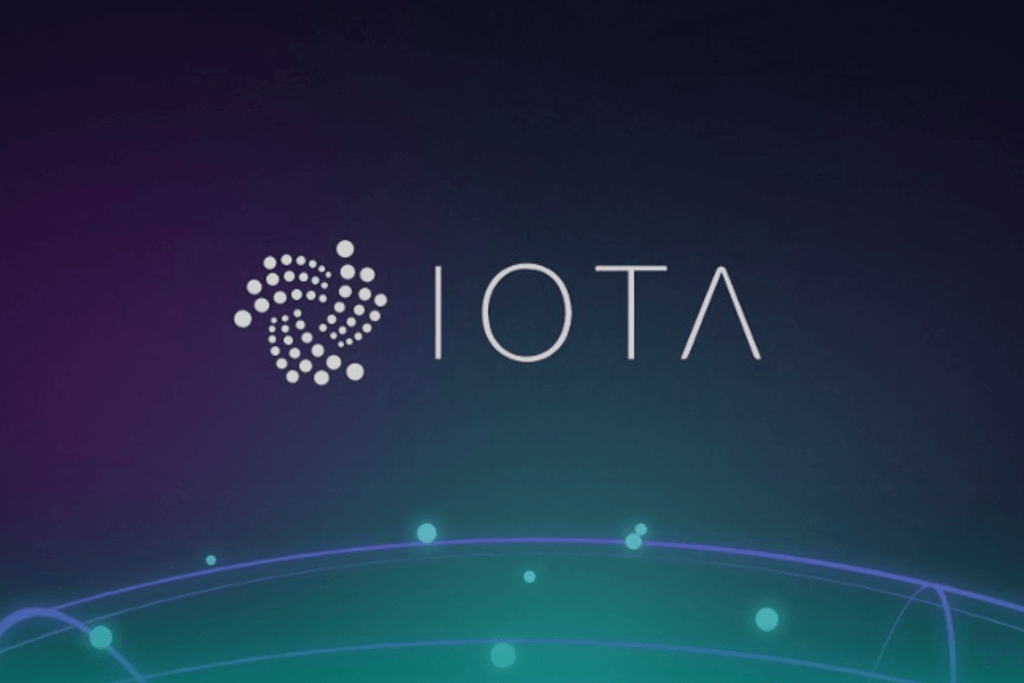 IOTA's price has been experiencing quite a wild ride throughout the last month or so. The monthly highs were set around July 5th, when one MIOTA went of $1,24 USD/18514 satoshi. Since then it has mostly been a downwards road for the currency, as the price kept bleeding until it reached the monthly lows of $0,96 USD/11742 satoshi. This run threatened to continue on into August, as the price took a steep dive on August 3rd to reach levels of $0,78 USD/10682 satoshi. This is where the coin experienced a strong break-out, pumping hard towards $0,96 USD (now worth 13183 satoshi due to Bitcoin's USD value dropping) before stabilizing somewhat in the short term. One MIOTA is currently priced at $0.874604 USD (3.81% drop in the last 24 hours)/ 0.00012617 BTC (3.32% drop in the same timeframe). IOTA is currently the world's 10th most valuable crypto project with a market cap of $2,625,554,514 USD.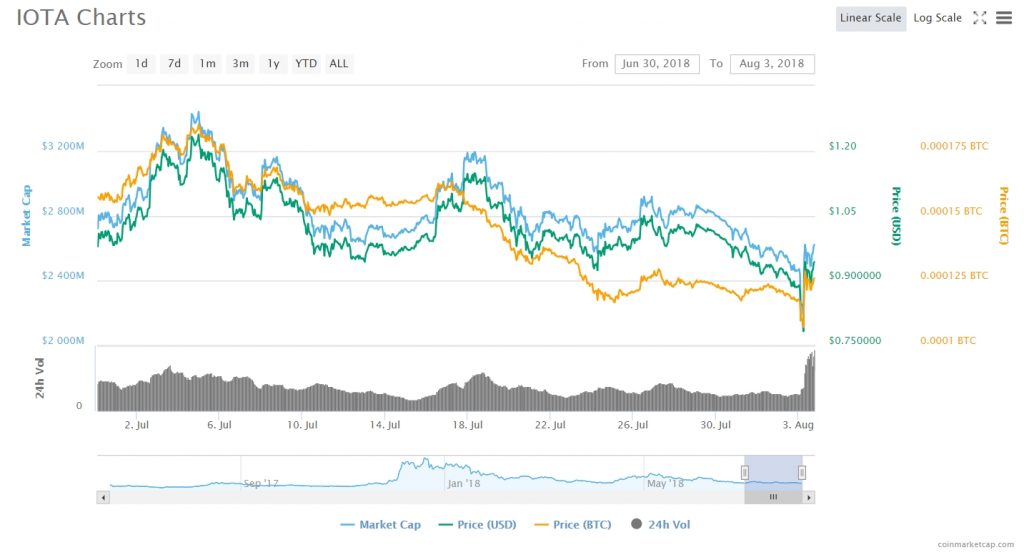 WMarcosChoqueRojas from TradingView noticed an interesting, rarely seen pattern forming on the IOTA chart, a so-called "butterfly pattern". He feels that IOTA is currently a decent mid/long term investment, one that will bring its holders solid gains once the alt season starts.
The latest price/volume boost that IOTA experienced probably had most to do with its listing on the Upbit exchange. This Korean platform recently listed the IOTA/KRW trading pair which led to a 20% jump in the coin's price. The community, while happy that their coin is rising, remained somewhat grounded.
Have a look at the current IOTA price or IOTA price prediction for 2019 & 2020.
"I would call these few pump spikes fun to watch, as the one on huobi, but far from interesting in the long run. Wait until qubic is out, network is stable, we have a desktop wallet and mobile wallet out of beta and several other more interesting things coming from the community," said a Reddit user named dealern.
Another important element of the equation has most certainly been the introduction of the IOTA Hub. The Hub offers a standardized, open-source solution to issues regarding seed management, no double signing due to database constraints, reattachment/repromotion of bundles, confirmation monitoring and deposit address monitoring. It utilizes a simple gRPC API in a hardened and audited environment. The Hub is expected to become a part of every exchange/platform that provides IOTA transaction services; project's full Github documentation is expected to be deposited shortly.
Other developments haven't been lacking either. IOTA Reference Implementation 1.5.3 was released just a couple of days ago, looking to fix the "blowball" problem, a common occurrence in IOTA transaction validation. As of now, many people are still using the old IRI versions, meaning that blowballs will still happen sporadically, but the frequency of these should reduce over time. IOTA's Trinity wallet has also released an update, notifying the community on what lays ahead of the development team. Around 500 alpha testers have been delivering valuable data regarding the wallet functionality and the project is apparently looking to move into its beta stage as soon as possible. Check out this Reddit post for full details regarding the Trinity wallet update.
---
Read here how to buy IOTA (MIOTA).
---
Following the Qubic AMA that was held on July 17th, a monthly Qubic status update was released on August 3rd, revealing details about this IOTA-related project. Work has been done on Abra (programming language) compiler, with the team aiming to make it available to developers in the following months. A "white paper" of sorts (which will be more of a mathematical description) is being created for the Qubic project. Finally, the team is working on clarifying the details regarding the irl use of Qubic as well as providing the answers for several other community questions that were asked during the mentioned AMA.
IOTA community engagement/activities have been going steady. Redditor alebuser released the graph above, showcasing the impressive network of partnerships and cooperations that IOTA is currently in.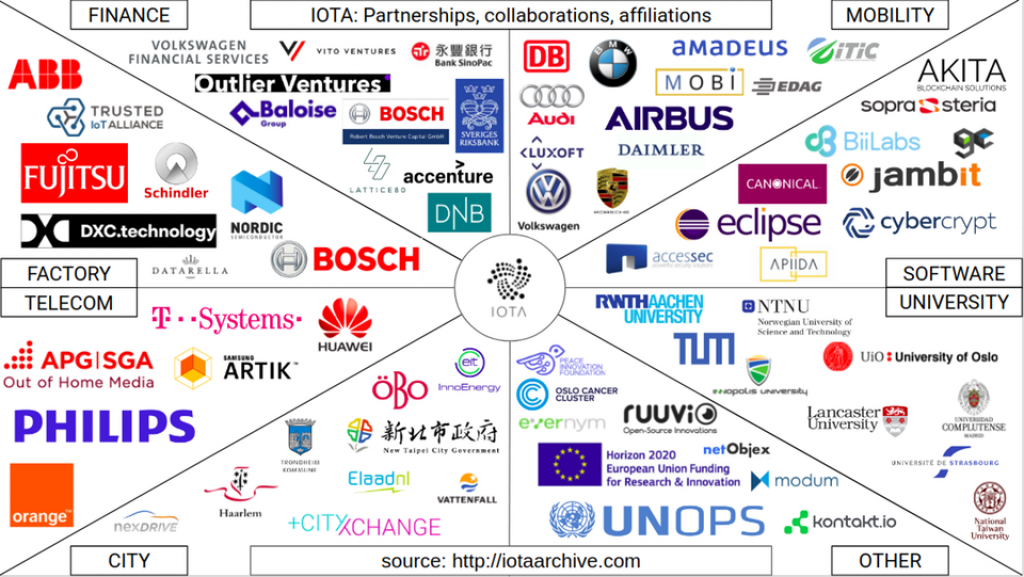 A 4th IOTA developer meetup will be held on August 23rd in Donnerstag, Germany, where people will get the chance to learn more about the topics like "Demo & How to get IOTA on the Ledger" and how to use IOTA "to develop a patient-centric healthcare system".
---
What is the

 

difference between Ethereum Network and Ethereum Classic Network

?
---
Granted, not everything has been peachy for the project. Oliver Bussman and Mark Sulavka apparently left their positions as the project advisors, but most of the community feels that they either outwelcomed their stay or simply had nothing else to offer to the project. Finally, Neha Narula, Director of the Digital Currency Initiative (which is a part of the MIT's Media Lab that focuses on crypto and blockchain) will be holding a briefing titled: A Tangled Curl: Attacks on the Curl-P Hash Function Leading to Signature Forgeries in the IOTA Signature Scheme. Some sources suggest that the Curl-P has been replaced (thus meaning that these vulnerabilities -have been dealt with) but it should be interesting to hear what Ms. Narula has to say.
*After what was an overwhelmingly positive month for it, IOTA seems to be in a solid position right now. Price and development-wise ahead of the curve, it will surely experience solid gains in any upcoming alt season.

CaptainAltcoin's writers and guest post authors may or may not have a vested interest in any of the mentioned projects and businesses. None of the content on CaptainAltcoin is investment advice nor is it a replacement for advice from a certified financial planner. The views expressed in this article are those of the author and do not necessarily reflect the official policy or position of CaptainAltcoin.com