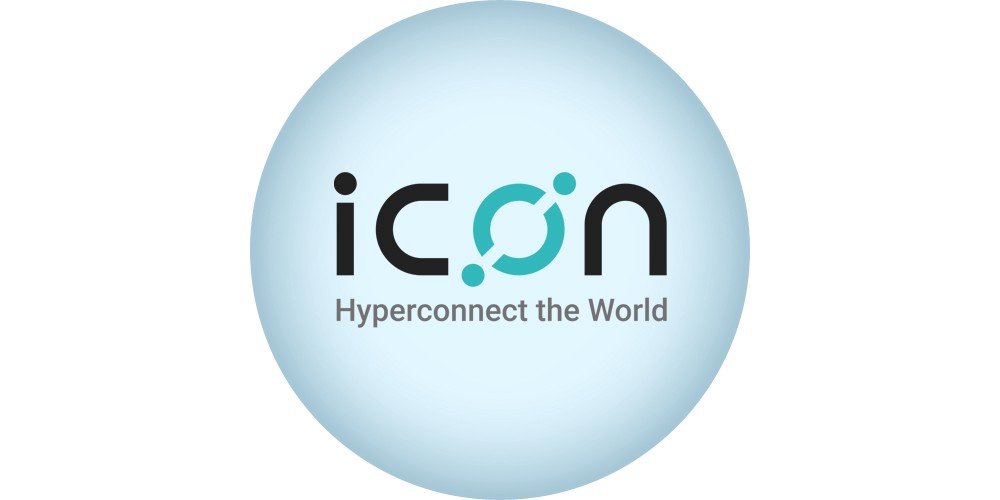 Icon was one of the most hyped projects entering this year with huge expectations pinned to the "korean Ethereum". The whole year was marked with strong bear grip of the crypto market, squeezing out the joy, motivation but also money out of both altcoin team projects and their supporters. Icon was worth $12 at one point back in February 2018 before a prolonged nosedive took it all the way down to the current $0.26 per token. That is a 97% drop, one of the largest price losses in the whole market.
The team behind the project also went through turbulence as the community lost patience with their poor communication skills and perceived lack of delivery on their promises. They did, however, react in proper manner to this dissatisfaction of their supporters by starting with regular updates on both technological and business updates around the project.
Very low activity on the ICX chain
One of the proxies that show if there is any actual value being transferred on certain blockchain is number of on-chain transactions and the number of active addresses. ICX has miserable activity on their chain: in the last 24 hours there were only 32 transactions with only 29 active addresses. For comparison, EOS had 4 million transactions, ETH around 600k in the same period.
This goes to show that ICX is not used by anyone at the moment, the low token price should be even lower if it would depend solely on the fundamentals. However, that is not the case with any cryptocurrency as the main price driving force is pure speculation on exchanges.
The ICON Project aims to build a decentralized network that allows independent blockchains with different governances to transact with one another without intermediaries.
The team's goal is to accelerate the scalability and unification of what ICON perceives to be a somewhat fragmented, divided blockchain space via a tangible protocol with secondary, intangible community-building effects. It also aims to remove the barriers between centralized services by opening walled financial to each other and under-served demographics.
Icon conducted an ICO in October 2017 in which half of total ICX supply was sold to the public. The total supply created is 800,460,000 ICX, with 400,230,000 sold to the public and circulating. Regarding release of the other 50% of total supply, the Icon website states: "Issuances of new ICXs will be determined through annual C-Rep consultation."

ICON releases an updated roadmap
After a period of relative inactivity, ICON has once again started churning out updates and new information about their current and future endeavors. And what better way is there to teach the public about these than to release an updated roadmap.
The roadmap was published today and is expected to bring increased transparency and ease some of the concerns the community had regarding the future of the project. However, the thing is currently somewhat riddled with typos and bad English which definitely won't help improve the public perception of this project.
This entire roadmap is divided into three sections: blockchain technology, governance and services based on ICON.
Blockchain technology section describes several areas that will have work done on them:
loopchain (p-Rep/citizen nodes, websockets in citizen, synchronization system, ICON RPC server, sync abort recovery, transaction hash/signature management, block versioning/generator rotation, a logger and SSL support)
ICON Service (JSON-RPC API, ICX manager, prevalidator, SCORE package validator)
T-Bears (CLI based SCORE development environments that will let you test your smart contract locally in an emulated environment)
Interchain-BTP (Interchain PoC for ICON-Private Chain, Interchain PoC for ICON-Public Chain, Interchain SDK for public/private chain etc.)
Parallel Processing (a scalability solution for the project's chain)
Regarding governance, ICON wants to utilize the SCORE infrastructure to perform its on-chain governance. Built-in governance SCORE, support runtime configuration, whitelist of package are just some of the features mentioned here. There are some updates about on-chain elections, IISS (feature that measures and distributes ICX incentives), as well as transaction fees.
Other roadmap points include desktop/mobile ICONex wallet, an ICONest platform for ICX-based ICOs that don't require coding, ICON blockchain tracker, a wallet app for the Ledger Nano S, SCORE updates, SDK databases for Java/Python/iOS, a decentralized identification/key management service, stablecoin solution, as well as ICX-based DEX's and even security token offerings on ICON platform.
This is a really ambitious roadmap, one that will require significant effort to complete. It's worth noting that many of the deadlines in ICON's previous roadmap were never completed so one wonders how true they will stay to this new one. This isn't an issue for now as there are no clear deadlines when anything named here is supposed to be ready. Only clear date is the next roadmap update which is scheduled for January 31st of 2019. This is a big red flag as it shows no accountability and readiness to bear responsibility for the promised work. Crafting solid roadmaps is easy – delivering on them is hard.
Check out the complete roadmap here.

CaptainAltcoin's writers and guest post authors may or may not have a vested interest in any of the mentioned projects and businesses. None of the content on CaptainAltcoin is investment advice nor is it a replacement for advice from a certified financial planner. The views expressed in this article are those of the author and do not necessarily reflect the official policy or position of CaptainAltcoin.com