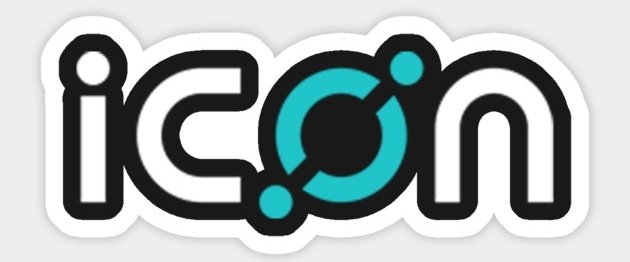 Trading at around $1,40 USD at the turn of the month, ICON (ICX) has had some good days in July. At one point during July 4th the coin was worth $1,84 USD/27430 satoshi. Since then, a strong bear trend was initiated as the coin reacted badly to the latest Bitcoin drops. Known for its propensity to rubber-band into these negative trends alongside Bitcoin, ICON is currently traded at the monthly lows of $1.30 USD, dropping additional 5.11% of its value in the last 24 hours. With a market cap of $504,385,239 USD, ICON just dropped to the 28th spot of the cmc's list of most valuable cryptocurrencies as it was overtaken by somewhat better performing Zilliqa.

The coin is also known as "South Korean Ethereum" and its mission is to "hyperconnect the world" by creating a decentralized, blockchain-based platform that will allow independent blockchains with different governances to transact with one another. The platform has recently gone through a mainnet launch and a major moment regarding that happened on July 10th, when Binance confirmed that ICX tokens have been swapped from the ERC-20 standard to the native blockchain.
The perceived hyperconnectivity of ICON was instantly on show as it was confirmed that the project's blockchain takes about 2 seconds to process a single transaction, making ICX the fastest transacting cryptocurrency on Binance. This however doesn't mean much, as the speed of confirming a transaction is more indicative of a lack of network congestion than anything else. Bear in mind that an ICX transaction requires one confirmation to become accepted to the blockchain so this speeds up the process significantly, especially when compared to coins that require 6 or more confirmations.
In general, the coin had a busy Q2, with various loopchain use cases, MOU's and partnerships, events and the mentioned token swap being completed in that time frame. Loopchain is the name of ICON's core blockchain engine and the project has completed a number of partnerships and MOUs which will allow real-world use-cases for this engine. ChainID, the world's first blockchain-based joint authentication service based on loopchain, will be connected to Samsung Pass and implemented in new Samsung smartphones. ICON has expanded loopchain's application potential to governments and banks and financial institutions by signing a MOU with E4net. Finally, ICON successfully applied loopchain technology to the customs clearance dealings of Korea Customs Services. Other MOU's and partnerships that the project signed include AD4TH, B-Cryptos, Carboneum, TRIVE VC, Line etc.
Even with all these positive updates, there is an aura of negativity surrounding ICON's dealings with their social media. It would appear that the developers aren't giving proper attention to Reddit, Telegram and similar networks which have shown in the past to be good tools to promote a crypto project or deal with incoming FUD. To quote this article (which sums up ICON nicely and is a recommended read if you want to know more about the project):
"I strongly recommend that the Icon team hire someone to manage their social media accounts religiously. They have the money, and this is a non-technical hire — it shouldn't be that hard to find someone great."
JH Kim, one of the founders of the coin, will soon be giving an update on where the coin is headed next. A tweet from @beyondblocks implied this by saying:
"JH Kim will be giving an in-depth keynote session @ #bbseoul2018 where he'll discuss @helloiconworld's partnership strategies & leadership vision, as well as their roadmap & how ICON got where they are today."
We will see if the updates presented here will help ICON deal with the niggling issues and upgrade on the existing qualities, thus allowing the project to make the next step forward towards the future of interoperability.

CaptainAltcoin's writers and guest post authors may or may not have a vested interest in any of the mentioned projects and businesses. None of the content on CaptainAltcoin is investment advice nor is it a replacement for advice from a certified financial planner. The views expressed in this article are those of the author and do not necessarily reflect the official policy or position of CaptainAltcoin.com