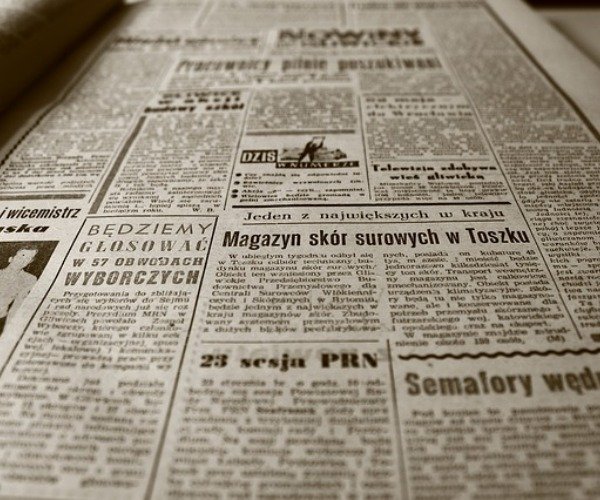 Several ICO projects withdraw over 400 thousand ETH in the month of December
Market research conducted by Diar, a company focused on coverage and analysis of global digital currency industry developments, indicates that this month was a pretty eventful one in terms of ICOs spending their investors' money.
According to the data they presented, a total of 440,693 ETH has been withdrawn by various ICOs during the month of December. The biggest "offender" of the bunch was Filecoin, who withdrew and presumably liquidated 216,906 ETH. Another notable move was made by the Kyber Network who withdrew 66,545 ETH from their own treasury.
This comes after a similarly intense month of November, during which Tezos withdrew 82k Ethereum tokens to fund their own operations. The final round of withdrawals for this year reduced the total amount of ETH held in treasuries of various ETH-based projects to a number of 3,052,168 tokens (this number sat at 4,623,148 ETH at the turn of the year).
The recent ETH withdrawals come at a time when ETH is sitting at more than 90% lower than where it was at the beginning of the year. Diar notes that ICO treasuries used to be worth $3 billion in January of 2018; this figure has since dropped to $350 million. Many of the projects that are withdrawing their funds and selling them at this big of a loss are facing some pushback from their communities.
"ICOs Were a Horrible Investment Opportunity", thinks Anthony Pompliano
Data aggregating platform LongHash recently held a short Q&A with Anthony Pompliano, the founder and partner at digital asset management startup Morgan Creek. Popular "Pomp" is a crypto mainstay, regularly delivering various hot takes on the market. This was the case during the latest Q&A as well.
The community asked various questions. Among other things, Pomp was asked what was the one thing he believed that other crypto funds and "influencers" would likely disagree with him. His response was somewhat controversial:
"ICOs were a horrible investment opportunity and people/funds should have refrained from investing in most of them."
Other questions and points included asking for advice for people looking to break into crypto nowadays, investment strategies of his fund, most important business that will exist in Bitcoin, his thoughts on the future economic crash, and why are people not taking him up on his million dollar bet that crypto will eventually beat SP 500 index in performance. He concluded the Q&A by saying that the best investment he ever made was an investment in himself.
Jihan Wu stepping down from his position at Bitmain?
Chinese media Odaily Planet Daily reported that two chief Bitmain executives, the CEO Jihan Wu and co-CEO Micree Zhan, might be leaving their posts at the much maligned mining giant.
The two individuals will simultaneously step down from their positions in the company and will be replaced by a man who has so far been identified as "Wang". Wang has apparently been a Bitmain employee for some time and is expected to be quite familiar with the company. Some speculate that the "Wang" in question could be Haicho Wang, the current director for product engineering at Bitmain and an ally of Zhan.
Zhan and Wu were identified as co-CEO's of Bitmain in the company's filing for an IPO that was deposited with the Hong Kong Stock Exchange back in September. Zhan was described as the leader of Bitmain's chip research and development team, "with nearly 15 years of managerial and operational experience in the IC industry" under his belt.
This apparently wasn't enough to prepare him for the managerial duties that came with the CEO of Bitmain position, as the Odaily Planet reports Zhan expressed doubts in his abilities to manage a company. The news of this potential leadership turnmoil comes merely days after it was revealed that Bitmain plans to downsize its employee pool by up to 80%.
Bitcoin SVs Craig Wright sees his lawsuit dismissal denied
Craig Wright, popular crypto personality, Bitcoin SV supporter and self-proclaimed Satoshi Nakamoto, had his recent attempt to dismiss a lawsuit (one alleging that he misappropriated billions of dollars of Bitcoin from the estate of a former business partner) against him shot down.
The suit has been filed by Ira Kleiman, brother of the late Dave Kleiman, a forensic computer investigator and author, who passed away in 2013 following a battle with MRSA. According to the lawsuit, Kleiman was heavily involved in Bitcoin development; Craig Wright took note of that and forged a series of contracts which transferred Dave's assets – including several Bitcoin IP's – to Craig and/or companies controlled by him. The suit is seeking return of a good portion of the 1.1 million Bitcoin mined by the two, or its "fair market value," as well as compensation for IP infringement.
Wright filed a motion this April to dismiss the lawsuit. However, most of the Wright's motion has now been denied, according to a document filed in the southern district of Florida on Thursday.
"Here, the Court finds that Plaintiffs have sufficiently alleged a claim for conversion. The Amended Complaint alleges that Defendant converted at least 300,000 bitcoins upon Dave's death and transferred them to various international trusts, which was an unauthorized act that deprived the Plaintiffs of the bitcoins therein. Accordingly, Plaintiffs' claim for conversion (Count I) survives Defendant's Motion to Dismiss," explains the court order.
Wright did have his claim that counts III and IV over misappropriation of "trade secrets" were not valid accepted, and now has until January 10th of 2019 to respond to counts I, II and V-IX of the suit.

CaptainAltcoin's writers and guest post authors may or may not have a vested interest in any of the mentioned projects and businesses. None of the content on CaptainAltcoin is investment advice nor is it a replacement for advice from a certified financial planner. The views expressed in this article are those of the author and do not necessarily reflect the official policy or position of CaptainAltcoin.com