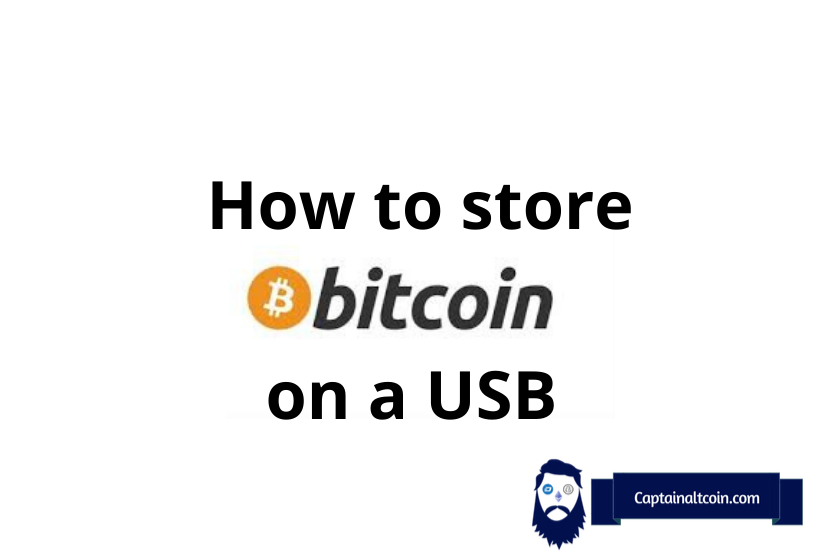 Looking to secure your Bitcoin but not sure where to start? Our detailed guide on how to store Bitcoin on a USB drive is your ultimate resource. From choosing the right USB crypto wallet to transferring your Bitcoin safely, we've got all the steps covered.
Our guide simplifies the process of storing Bitcoin on a USB drive, ensuring your assets are as secure as possible. Don't leave your Bitcoin's safety to chance; learn how to create a secure USB crypto wallet today!
Quick summary: Best way to store crypto?
| 🛠️ Step/Aspect | 📝 Description |
| --- | --- |
| 📱 Choose a USB Drive | Opt for a new, blank USB drive, preferably with at least 1 GB of storage. This will serve as your crypto wallet. |
| 💾 Set Up an Offline Crypto Wallet | Use a software wallet like Electrum Wallet to establish an offline crypto wallet on your USB drive. Ensure the USB drive is properly prepared before software installation. |
| 🔄 Transfer Bitcoin to USB Drive | Generate a receiving address from your offline wallet and initiate a transaction to transfer Bitcoin from your online wallet or exchange account to the USB drive. |
| 🗄️ Safely Store the USB Drive | Store the USB drive in a secure location to prevent theft or damage. Take additional precautions like setting up the operating system on the drive to protect against malware. |
An issue that is a problem for many people who want to buy Bitcoin or some other cryptocurrencies is the issue of secure storage of their funds. Considering the price of the hardware wallet and the fact that few people can afford them and spend weeks waiting for that wallet to arrive, they are not such a popular option for everyone.
As the cryptocurrency market develops exponentially, new and more acceptable methods of storing cryptocurrencies are also developing, which are also very secure ways of storing funds. I guess now you're wondering what those methods are? A method that is becoming increasingly popular these days is storing your Bitcoin on a USB drive.
In this article, you have the opportunity to learn how to store Bitcoin on a regular flash drive, how to do it (step by step), what the risks are, as well as the differences between a hardware wallet and a USB drive.
Can you store bitcoin on a flash drive?
---
Although slowly but surely, cloud storage has become the most commonly used method for storing data in the last few years, USB drive or flash drive is still at the very top. While it is slowly losing its primacy in data storage, it has gained one very important and useful function – it is becoming very used as cold storage for Bitcoin and other cryptocurrencies. It is a Hardware wallet that is easy to use and very convenient at the same time.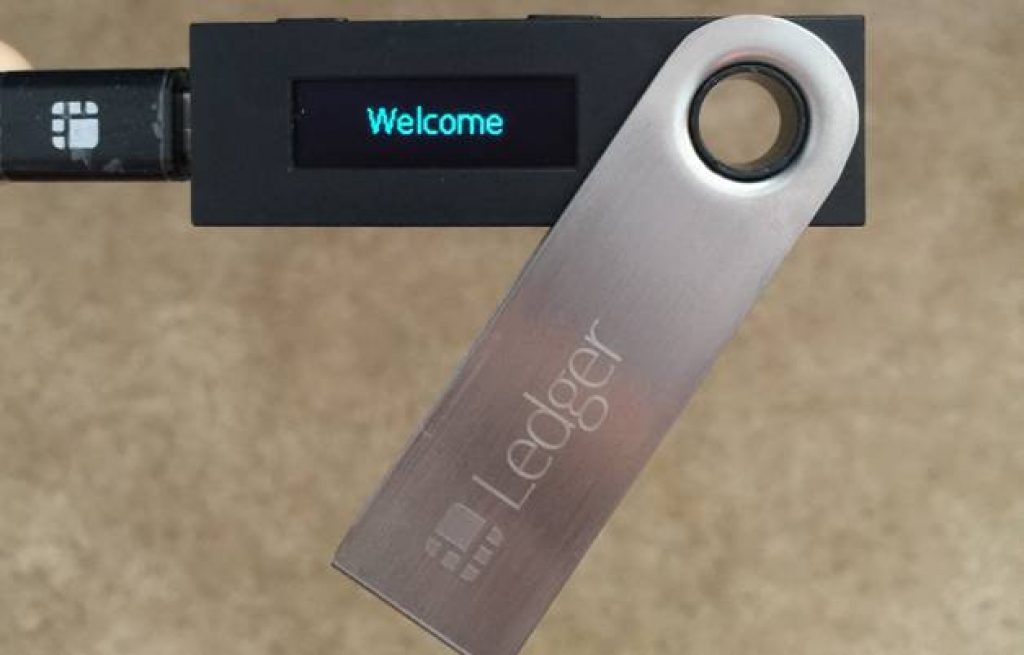 It does not store your coins. But it stores something much more important. If you purchased Bitcoin or any other cryptocurrency, it is used to store your private keys and other credentials that you need to access your funds. You can create an offline wallet on your flash drive, and at the same time, with its help, make transactions.
How to store bitcoin on a flash drive
---
Once you set up an offline crypto wallet on a flash drive, you can send your Bitcoin to that USB. And how can you do that? Using Electrum Wallet, currently the oldest and most popular software wallet, you can quickly turn your flash drive into an offline crypto wallet. Of course, it is very important to properly prepare your USB drive before you download and install the software. To make your offline wallet a safe wallet, follow the steps we have prepared for you and gradually reach your goal.
Create a bootable flash drive
---
It should be one with persistent encryption storage. You can find a lot of software on the Internet that can help you with this. The best option is to use a new USB drive, that there is no data stored on it and that it is formatted.
Download Electrum
---
You can find the wallets for Windows, Android, iOS, Linux, and Python on their official website. Links to install these wallets can be found here. Only after you disconnect your computer from the Internet can you start installing the software. You can do this in two ways: first, disable the Internet connection on your computer, and second, unplug the cable.
Plug a USB drive and install Electrum Wallet
---
The installation process usually takes up to a few minutes. When you run the Electrum Wallet installation, a window with destination selection options will pop up. Find the location of your flash drive and select it. At the end of the installation process, come up with a strong password and seed phrase, and also be sure that you will not forget them.
This is how you secure your wallet. Also, if you need any, you can apply changes to the wallet settings. Note: One of the common reasons for losing funds is that users often forget their password and seed phrase.
IMPORTANT! Always use the safe eject feature and don't rush to take your USB out
---
Failure to eject it safely may damage your USB drive. So do not rush with this step. Take your time.
Notable Risks With Using a Flash Drive
---
USB drives, although one of the safest methods of storing Bitcoin and other cryptocurrencies, come with risks that can lead to the loss of your funds. They can be easily stolen, they are vulnerable to malware, because of their small dimensions, they can be misplaced or lost, or the worst option, damaged beyond repair. So here are some tips on how to avoid situations like this in the future:
– for extra security, make a duplicate of your flash drive,
– place it in a secure place, where it cannot be stolen or come into contact with something that could damage it (water, fire). Suggestion, a safe.
– to eliminate the malware vulnerability, set up the operating system on your USB drive.
The Difference Between a Hardware Wallet and a USB Drive
---
A better, but at the same time, a more expensive alternative to a flash drive offline wallet is a Hardware wallet. A USB drive cannot sign a transaction for you, and because of that, it is not secure for sending transactions. It simply holds a file that holds your key. And that's it. On the other hand, a Hardware Wallet has your private key stored directly within it, it never exposes that private key to anyone, and in order to send a transaction, it requires a physical confirmation.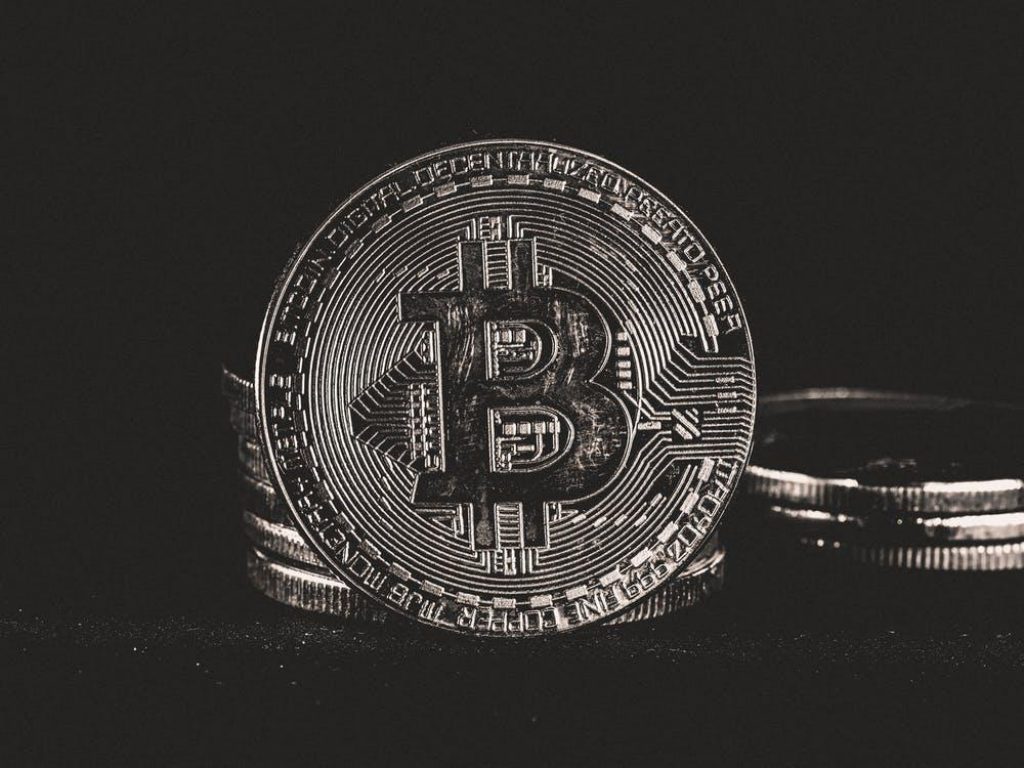 That is the main difference between an ordinary USB drive and a Hardware wallet. With your Hardware wallet, your private key never leaves the device. So, at least in theory, your private key cannot be stolen from it.
Hardware Wallets are also characterized by super security, convenience, support for various assets, and wallet-to-wallet trading. They are manufactured strictly for one purpose – storing your cryptocurrency data.
FAQs
---
If you found this article interesting, you will surely like the following articles:

CaptainAltcoin's writers and guest post authors may or may not have a vested interest in any of the mentioned projects and businesses. None of the content on CaptainAltcoin is investment advice nor is it a replacement for advice from a certified financial planner. The views expressed in this article are those of the author and do not necessarily reflect the official policy or position of CaptainAltcoin.com