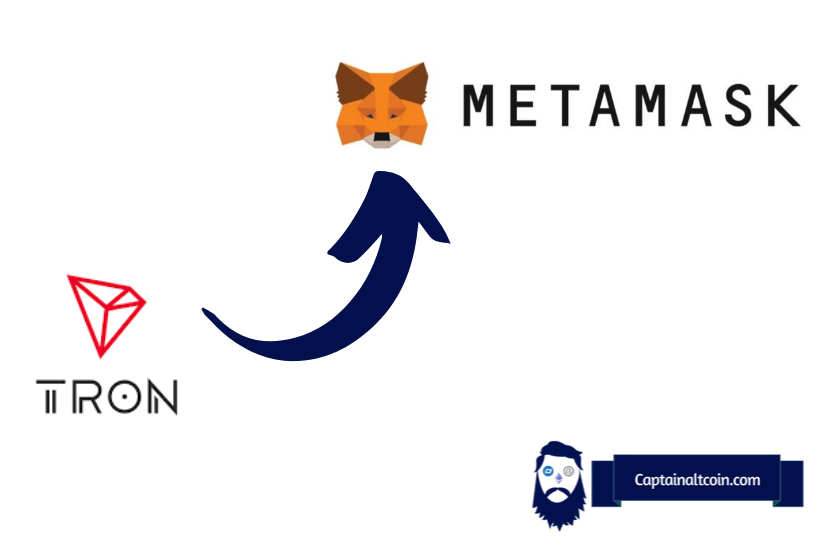 The Tron network is an open-source, decentralized proof-of-stake blockchain founded by Justin Sun that allows smart contract functionality, similar to Ethereum.
Tron has its own native token called Tronix (TRX), which is one of the world's top 20 cryptocurrencies, according to Coinmarketcap.
Apart from being traded on all major cryptocurrency exchanges, the TRX token is also used across its ecosystem for fees when swapping assets on dApps or sending TRC20 tokens such as USDT, collateral, or staking.
Can you add the Tron network to your Metamask wallet?
---
Unfortunately, no. Although it is similar to ERC-20 in terms of functionality, the TRC-20 token standard is different and incompatible with Metamask, a wallet that supports only EVM-compatible networks.
To enjoy the functionality of the Tron blockchain, like using SunSwap or other dApps, you should use an alternative compatible with the TRC20 standard, such as TronLink, a wallet available as an Android and iOS app or Google Chrome extension, just like Metamask.
If you are familiar with the Metamask wallet, using TronLink will be easy, as the two wallets have very similar features. The main difference is that TronLink is fully compatible with the Tron network ecosystem, unlike Metamask, which supports only Ethereum and other EVM (Ethereum Virtual Machine) networks.
Users can add the Binance-pegged (BEP-20) TRX version of the token, but that will be on the Binance network and won't actually add the Tron network to Metamask, meaning TRX will lose most of its functionality. Binance-pegged tokens are backed by native tokens. This lets users connect tokens to the Binance Smart Chain (BSC).
These pegged tokens can be created using the Binance bridge and have limited functionality, such as keeping the peg with native tokens, sending or receiving them on the BSC network, or swapping them on BEP-20-compatible dApps. You can always bridge pegged tokens back to native tokens.
To add the Binance-pegged TRX token to your Metamask wallet, you need to follow a few simple steps:
1. Visit https://coinmarketcap.com/currencies/tron and copy the contract address for the token (0x85eac5ac2f758618dfa09bdbe0cf174e7d574d5b).
2. Open your Metamask and make sure your wallet connects to the Binance Smart Chain network.
3. Click on "import tokens" in the lower section of the menu, paste the Tron BEP-20 token contract address into the field, and click on "add custom token."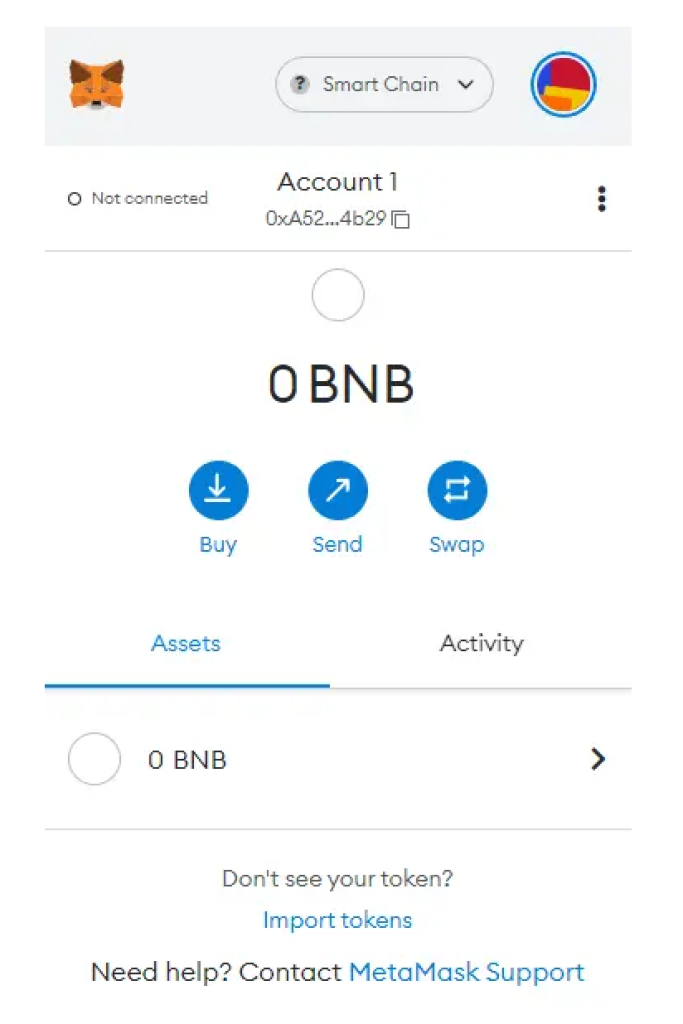 4.When you see the TRX logo, click the import token button to confirm the action and finish the process.
An important thing to remember when using the Binance-pegged version of the token is not to send any native TRX (TRC20) tokens directly to your Metamask BEP-20 address, as that may cause a permanent loss of funds. To bridge TRX (TRC20) tokens to Binance Smart Chain (BEP-20), you need to use its cross-chain bridge solution found here.
An alternative to bridging TRX (TRC20) tokens to pegged TRX (BEP-20) on the Binance bridge is to buy them on another cryptocurrency exchange platform that supports withdrawing TRX on the BSC BEP-20 network and have them sent to your Metmask Binance Smart Chain (BEP-20) address.
Conclusion
---
Metamask doesn't work with Tron because it has its own network and token standard (TRC20), even though it started out as an Ethereum-based token. To use the Tron decentralized ecosystem in a similar way you would do so on Metamask, you should download TronLink, one of the leading Tron-compatible wallet solutions on the market.
Although you can use the Binance-pegged TRX token on the BSC network on Metmask, once you bridge your native TRX tokens, you will lose all the security features and functionality offered by the Tron network, and you will have to put your trust in the BSC blockchain and Binance.

CaptainAltcoin's writers and guest post authors may or may not have a vested interest in any of the mentioned projects and businesses. None of the content on CaptainAltcoin is investment advice nor is it a replacement for advice from a certified financial planner. The views expressed in this article are those of the author and do not necessarily reflect the official policy or position of CaptainAltcoin.com