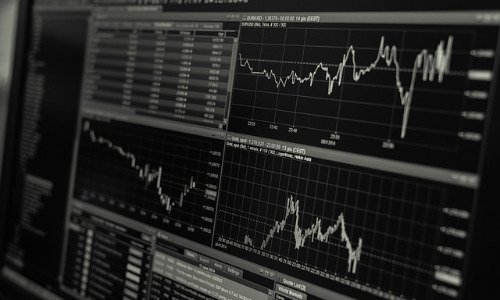 Digital technology has completely revolutionised several aspects of our lives. From the everyday routine to our commute to work, without technology, a number of our normal tasks will cease to exist. But how has it affected trading of assets and stocks? In this article, we will be looking into some of the key ways that technology has made trading more accessible.
Increased Access To Professional Trading Strategies
Though there are a number of ways that digital technology has revolutionised trading, access to professional trading strategies is by far one of the most useful. This not only levels the playing field for businesses that are investing, but it allows for individuals to also reap the benefits of these professional strategies. This has been made possible by the use of the internet as it has made trading accessible to those individuals that wish to trade.
Before the invention of the internet, trading was limited to Wall Street and brokers, however, with the internet, more and more people we able to gain access to trading software and begin to benefit from many markets. This revolutionised trading for everyone involved as trading shifted from the trading floor to individual desks over the internet.
Trading Made Easy on Mobile Phones
In addition to this sudden shift on the trading floor, there was also a transition made to mobile phones. As the technology evolved to accommodate a much higher processing power, applications such as trading apps begun to make their way onto the store. This again revolutionised the industry as this allowed for trades to be monitored and made without sitting at a computer. This is just one of the many benefits of Forex trading that have revolutionised the way many of us choose to invest our money. Whether it is a small investment or one that is much larger, there is still room for you to benefit from this.
In addition, there are a number of other benefits that come along with mobile applications such as push notifications. Due to the volatile nature of several markets, notifications such as this allow for investments to be bought and sold quickly. This has therefore helped to maintain the fast-paced nature of the industry as well as ensure that no business or individual loses out on the return of investment at this time.
Data Is Being Shared Quicker Than Ever Before
Another benefit to this sector is the separation and distribution of data. Whether it is the latest trading information or live updates to stock changes, this is of a huge benefit to the sector. Not only does this help beginners to make the best decision regarding their investments, but the implementation of AI and deep learning algorithms make the markets easier to track. It is this technology and data that is making the market more appealing for many. In addition, as the younger generation begin to try their hand at trading, it is the social element and AI implementation that helps to increase profit margins.
Though these profit margins are completely dependant on what industry you are investing in, modern technologies are being implemented to help anyone make the best return om each investment. Whether it is the lower stocks or the stocks on the higher end, using AI and deep learning algorithms to your advantage can help you to achieve high levels of success.
Social Trading Platforms Aiding Beginners
The final way that technology has made trading more accessible is through the use of social trading. In an era of digital technology, social media has become a common part of our lives and social trading uses the same principle. By allowing users to communicate and switch trading strategies, this makes it more inclusive than ever before. With those that wish to able to access copy trading capabilities, it is easier than ever to make the right decision. Also, copy trading and automated trading allow for trades to be made and sold at the time which will give you the best return of investment.
Though this style of trading is not for everyone, this has numerous benefits available for not only businesses but individuals. Though this platform is not guaranteed to see a much larger return of investment, the AI and open communicate-on of a social trading platform can certainly help to ensure that each trade is a successful one. In addition, several platforms offer specific rates and specialist tools, it is easier than ever before for someone to try their hand at trading across a wide range of different markets.
With this in mind, there are a number of ways that technology has made trading more accessible, this has helped to not only expand the industry but also encourage a new wave of investors to try their luck on the global markets. Will you be one of them?

CaptainAltcoin's writers and guest post authors may or may not have a vested interest in any of the mentioned projects and businesses. None of the content on CaptainAltcoin is investment advice nor is it a replacement for advice from a certified financial planner. The views expressed in this article are those of the author and do not necessarily reflect the official policy or position of CaptainAltcoin.com