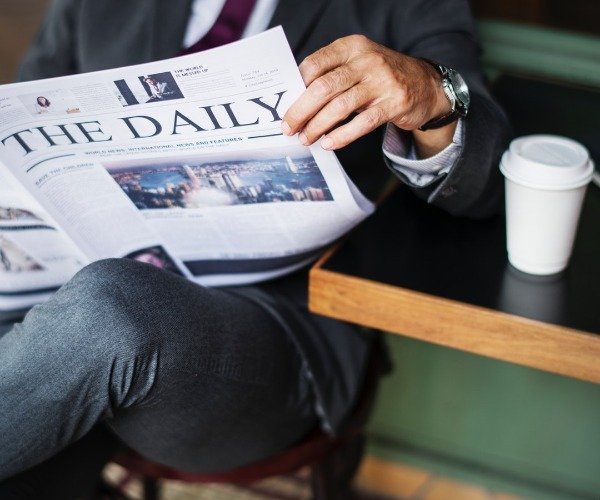 SEC opens up a probe into SALT, Eric Voorhees involved?
Wall Street Journal recently relayed a story about the crypto loans company Salt Lending Holdings Inc. facing a probe from the US Securities and Exchange Commission over the project's $50 million token sale.
The probe will focus on determining whether the Salt ICO (held in 2017) should have been registered as a securities offering with the SEC. It will also look to determine how the ICO funds were spent and if/how Salt employees received SALT tokens.
WSJ claimed that the probe will apparently involve taking a closer look into the role that Eric Voorhees, famous Bitcoin investor and currently a CEO of ShapeShift, had in the Salt project. As per an SEC filing that was deposited five days before the first SALT token sale, Voorhees was one of the "directors" on the project.
Voorhees was involved in a bust-up with the SEC in 2014 over allegedly offering unregistered securities to investors. This ordeal ended with Mr. Voorhees settling with the SEC by agreeing to pay $50 thousand in fines and staying away from digital fundraisers in the next five years. The probe mentioned above will determine if Voorhees broke his ban on taking part in crypto fundraisers by working with Salt.
Voorhees responded to the latest claims, calling the part of the story involving him "yet another Wall Street Journal attack" against him and the world of cryptocurrency. While he didn't address his previous role with the project or his alleged "shilling" of SALT, he explained that the probe is related to a private lawsuit brought against Salt by a former CFO of the company. Voorhees also claimed that the lawsuit has nothing to do with him.
SEC settles disputes with two ICOs
Two major SEC related stories popped up today, as the Commission announced that they've settled charges against two companies that sold digital tokens through initial coin offerings (ICOs).
The companies in question, CarrierEQ Inc. (Airfox) and Paragon Coin Inc., held and concluded their ICO's in 2017, in a period after the SEC warned that ICOs can in fact be securities offerings.
Airfox raised around $15 million to develop a token-denominated "ecosystem"; the system would be based around a native mobile application that would allow users in emerging markets to earn tokens and exchange them for data by interacting with advertisements.
Paragon, an online entity, raised approximately $12 million worth of digital assets to develop and implement its business plan to add blockchain technology to the cannabis industry and work toward legalization of cannabis.
Neither of the companies registered their ICOs with the SEC nor did they qualify for a registration exemption, thus directly failing to comply with the federal securities laws.
Both companies have agreed to return funds to harmed investors, register the tokens as securities, file periodic reports with the Commission, and pay penalties of $250 thousand each.
The settlement seems to set a precedent for how the SEC will treat ICOs in the future; this could signal trouble for a lot of securities which are currently on the market but haven't gone through the process of complying to the SEC rules and legislations.
IOTA introduces a Research Council
IOTA foundation came out with an important announcement regarding their project today.
As a part of their effort to form a "backbone of a future automated data-driven society", the Foundation confirmed that they'll be forming an official Research Council of the IOTA project.
The council will oversee IOTA Foundation's research department and help them with the following:
Set the strategic technological direction
Provide academic oversight to IOTA research
Assess and grant funding to academic partners
Oversee collaboration with academia and other research organizations
Professor Gur Huberman, Dr. Moody Alam and mathematician Serguei Popov will be the initial members of this council. Similar world-leading professors, PhD researchers and scientists are expected to join this council in the future.
H&M and VeChain partnership is real, sort of
Much uproar has been made among VeChain investors during the previous months about a possible H&M partnership increasing the legitimacy and use case for this currency.
The partnership is, as it turns out, somewhat real. H&M subsidiary Arket, a clothing brand/market for various essential products for men, women, children and the home, will be using VeChain's blockchain to actively track their products. This should enable the final consumer to have a clearer insight into the origin of what he's buying.
As of now, the tracking will be implemented into only one product – a wool beanie cap.
"Customers can scan a tag attached to the hat with their mobile phones to receive a decentralized view of the item's traceability. Shoppers will find access to a wealth of information about the product, including where it was made and from what materials, as well as washing instructions," claims this PSFK report.
It seems that the partnership is currently in the testing phase and if VeChain delivers quality performance in tracking product data, expansion to the rest of Arket's catalogue and even the H&M themselves might be on the cards.

CaptainAltcoin's writers and guest post authors may or may not have a vested interest in any of the mentioned projects and businesses. None of the content on CaptainAltcoin is investment advice nor is it a replacement for advice from a certified financial planner. The views expressed in this article are those of the author and do not necessarily reflect the official policy or position of CaptainAltcoin.com