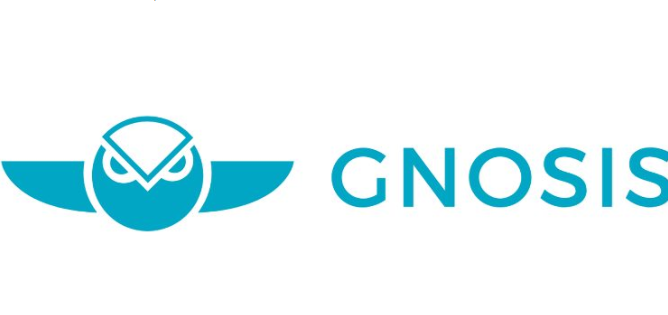 Gnosis has been rather silent as of late. Its July peak was at $60.82/0.00927571 BTC and the currency had one small run up after that, before shifting into a bleeding/sideways pattern. The lowest price point was reached on August 27th, when we saw Gnosis fall down to $30.28/0.00453242 BTC. From that point onwards Gnosis has looked like it could be in for a recovery.

[vcw-full-card symbol="gno" color="black" currency1="USD" currency2="BTC" currency3="ETH" url="" target="_self"]
First and foremost, Gnosis is a prediction market operating as an Ethereum dApp, utilizing user predictions and something called "wisdom of the crowd" to aggregate odds of future events happening. Individual users can create markets and link them to real-life events like elections, sports results, price movements, to banal ones like will your co-worker spill coffee on his shirt or not. The choice of events is limited only by the generally accepted laws, as people aren't allowed to create markets for assassinations or similar criminal activities.
Certain events will be more likely to happen, others will be less likely to happen; based on the overall input of investors, odds of the event happening/not happening are created. Investors buy tokens for each event (the more likely the event is to happen, the more expensive these tokens are) with their GNO tokens, and if the event unfolds the way they predicted a reward is paid out.
Gnosis describes their platform as one that is made out of three separate layers. The first, core layer, will provide the system's central smart contracts. The second layer, the service layer, will provide some basic packaged services for developers. The third layer is an applications layer that hosts all the dApps functioning on the Gnosis platform.
The initial version of the Gnosis-based prediction market is Olympia. This event is more of a test event and is organized in form of a free tournament, where people get to sign up, get free Olympia tokens and bet on various prediction markets. The team will treat every Olympia as a learning experience through which ideas for new tools, smart contracts and market mechanisms are expected to arise. The last Olympia event was held during this year's DappCon where people were handed out Olympia-branded EtherCards loaded with OLY tokens which were used to make predictions. The upcoming Olympia will happen during Berlin Blockchain Week/ETHBerlin.
---
?Read the Trezor Wallet Review or check out other hardware altcoin wallets on this link.
---
Gnosis initially started off as a prediction market but has along the way decided to expand into arbitrage-free trading of all assets. They've simply noticed that there is a distinct lack of trading mechanisms which facilitate asset trading and decided to fill that market gap.
"We at Gnosis are building fundamentally new market mechanisms that provide maximum liquidity across multiple currencies, and allow for arbitrage-free trading across any kind of asset. Through our decentralized platforms, we therefore enable the distribution of resources — whether these are assets, incentives, information, or ideas," said a recent publication which announced the team's future vision and intentions.
This means that the platform now, besides the prediction market platforms, offers decentralized holding and trading of any conceivable (and legal) asset out there.
Gnosis platform utilizes two tokens, Gnosis (GNO) and OWL. GNO token is tradable on exchanges and has a fixed supply of 10 million GNO tokens. 5% of that was sold in the token's ICO which raised $12 million. OWL is generated by holding GNO, in a proof-of-stake-like mechanism which rewards users for locking their GNO in their wallet. Using the Gnosis platform comes with fees and these fees will be paid for in ETH, BTC, or OWL. OWL will effectively function as a stable token, as its value will be pegged to a $1 worth of fees on the Gnosis platform.
Lately the project has been active. Gnosis Safe, a wallet for Ether/ERC-20 standard has been out as a Chrome extension for a while, with Android version in beta and iOS version in preparation (Q3 is the expected launch date). This decentralized wallet provides the security of cold storage with the user-friendliness of a simple, beginner's app. Finally, the projects founder Martin Köppelmann recently announced the Gnosis team's intention to stay on the Ethereum blockchain, even with ETH's recent price, throughput and projects bailing for other blockchains issues.
Overall, Gnosis is an ambitious project that set its sights on multiple targets. Prediction market applications, an in-house developed Dutch Exchange, multisig wallet, and robust developer toolkit are the main parts of this project's desire to bring about a new era of crypto-backed information. The potential is surely there, but markets like Augur (which has a working product already) should prove as tough competitors. It remains to be seen if Gnosis has the quality required to become the project that many think it will.

CaptainAltcoin's writers and guest post authors may or may not have a vested interest in any of the mentioned projects and businesses. None of the content on CaptainAltcoin is investment advice nor is it a replacement for advice from a certified financial planner. The views expressed in this article are those of the author and do not necessarily reflect the official policy or position of CaptainAltcoin.com