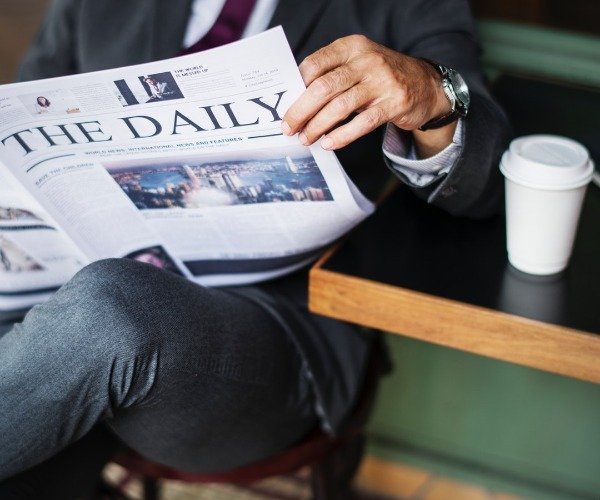 DJ Khaled and Floyd Mayweather reach settlement with the SEC regarding CentraTech controversy
Popular rapper and music producer DJ Khaled and boxer Floyd Mayweather Jr. were charged by the Securities and Exchange Commission this Thursday with promoting initial cryptocurrency coin offerings without revealing that the promotion was paid.
Mayweather received $300,000 from three different ICOs, including 100,000 from the now defunct and confirmed as a scam CentraTech. Khaled was also involved with the mentioned company in an undisclosed, paid deal worth "only" $50,000.
Mayweather and Khaled used their social media presence to promote CentraTech ICO to their fans without disclosing they were paid to do so. Khaled called the project a "game changer" while Mayweather went a step further, claiming he actually invested in the project himself.
Just hours before the CentraTech ICO started, Mayweather tweeted about it saying: "Get yours before they sell out, I got mine." "You can call me Floyd Crypto Mayweather from now on," he famously shared on his social media after promoting two more cryptocurrency projects.
Mayweather got the short end of the stick between the two social media influencers, as he agreed to pay $300,000 in disgorgement, a $300,000 penalty and $14,775 in interest. Khaled got off easier as he'll have to pay $50,000 in disgorgement, a $100,000 penalty and $2,725 in interest. Both agreed to not take part in any securities promotion in the near future; Mayweather promised to stay out of those activities in the next three years while Khaled will do the same for a shorter, two year period.
SEC has previously filed civil charges against CentraTech on the basis of their ICO being fraudulent. The regulatory agency also warned the public not to fall for a project merely on the basis of their favorite celebrity promoting it.
China's Center for Information and Industry Development releases its 7th Global Public Blockchain Technology Assessment Index
Another month, another CCID crypto index is released.
Chinese Center for Information and Industry Development kept up its monthly tradition of releasing its Global Public Blockchain Technology Assessment Index which ranks several cryptocurrency projects on the basis of their technology, applicability, creativity and as a whole.
The currencies are being graded and ranked by the CCID Blockchain Research Institute and a number of organizations such as the CCID Think Tank and China Software Testing Center. The evaluation model is somewhat vague, as the institute claims it is based on three key principles:
The indicators should be adapted to all evaluated objects, not just some
The proposed indicators should be related to technological innovation in public chains
The measurement or evaluation of the indicators can be implemented
The index contained 33 cryptocurrencies this time, and EOS won the overall ratings with total index point score of 152. Interestingly enough, EOS won this month's rankings thanks to its 104.9 score in "base technology" section. Two other Dan Larimer projects, BitShares and Steem, completed the base tech top 3 with scores of 86.8 and 88.4 respectively.
Applicability category was won by Ethereum, which scored 28.8. Scores in this section are low across the board, likely due to cryptocurrency not yet being that applicable in real life. Overall, Ethereum grabbed the second spot on this list.
The rest of the top 10 were as follows: BitShares, Steem, Nebulas, GXChain, NEO, Lisk, Ark, Ripple. One Reddit commenter made an interesting observation about the list:
"No surprise that the Chinese government favors centralized cartels, particularly ones they can control."
Market's top dog Bitcoin reached only the 13th spot on the list, notably winning the "creativity" section of the index with 36 points. The Chinese gave it rather low grades in basic technology (45.1) and applicability (16.4).
Fidelity Investments looking to expand its upcoming crypto trading platform with XRP, Bitcoin Cash, EOS, Stellar, and Litecoin 
Coindesk recently spoke to Tom Jessop, head of Fidelity Investments' digital asset trading platform – an entity called Fidelity Digital Asset Services that will be launched in 2019 – about the full scope of digital assets said platform will support.
"I think there is demand for the next four or five in rank of market cap order. So we will be looking at that," responded Jessop. While confirming that more than 13 thousand of their institutional clients have shown interest in cryptocurrency, he added that this interest has been mostly focused on the top two market cryptocurrencies. This explains why his company will initially look to limit the scope of cryptocurrencies on offer:
"We have had some interest but we don't think it's a groundswell of interest, so our focus is really on the top, call it five-seven, before we start building capabilities for the tail. But I think it will come."
Opening the front page of livecoinwatch.com gives you a clearer picture of what he meant by top five-seven. While the platform already plans on offering Bitcoin and Ethereum trading, currencies like XRP, Stellar, Bitcoin Cash, EOS, and Litecoin have a legitimate chance to become a part of the mix as well.
Fidelity Investments currently holds more than $6.8 trillion in total customer assets, while serving approximately 27 million clients.
Coinbase launches OTC trading desk for institutional investors
Coinbase has decided to hit the market with an OTC (over-the-counter) trading desk focused on institutional investors.
This trading desk will function as a complementary element of Coinbase's exchange business, as well as Coinbase's Prime and Custody services.
Coinbase's Head of Coverage, Christine Sandler, revealed these details in an exclusive interview with a video streaming platform Cheddar. Sandler said that Coinbase launched this OTC service as they've noticed a lot of institutions using OTC trading to make an initial entry into crypto.
OTC, or over-the-counter, trading occurs between two parties directly, as opposed to over an exchange. Typical example of an OTC trade is one between an investment bank and its client.
The launch will enable clients to leverage Coinbase's crypto exchange and OTC service. There is also a possibility of the OTC service eventually being integrated with Coinbase's custody business, its platform for hedge funds, exchanges and ICO teams that launched this past July.
Platforms like Circle, itBit, Genesis Trading etc. have been offering similar services and Sandler took the opportunity to compare what Coinbase had to offer with them:
"Circle and a number of others have complementary products, but they also trade on a proprietary basis, so they are the counterparty to each transaction, while we, in fact, are matching client orders."
Check out the complete interview here.

CaptainAltcoin's writers and guest post authors may or may not have a vested interest in any of the mentioned projects and businesses. None of the content on CaptainAltcoin is investment advice nor is it a replacement for advice from a certified financial planner. The views expressed in this article are those of the author and do not necessarily reflect the official policy or position of CaptainAltcoin.com