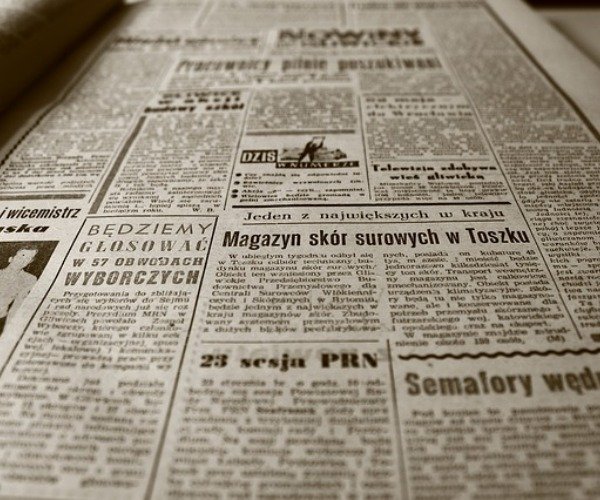 Major US state to start accepting tax payments in Bitcoin 
In news that definitely screams "real world" cryptocurrency adoption, US state of Ohio will give its tax payers an option to pay their taxes with Bitcoin.
Ohio businesses can now go to the website OhioCrypto.com and register to pay their dues to Big Sam by using the biggest cryptocurrency on the market. The initiative will initially focus on legal entities; later on, we can expect to see it expand onto private individual payers.
The idea to accept the digital currency for taxes came from state Treasurer Josh Mandel, who has held the office since 2011.
Mandel, an avid crypto enthusiast himself, admits that the initiative could help launch Ohio in the forefront of wider crypto adoption.
This will not make Bitcoin fully legal. Still, having regulators of an entire state agree to use it for payment purposes does represent a huge step forward to full recognition of Bitcoin as a legal tender.
Arizona, Georgia and Illinois have considered implementing Bitcoin payments into their tax systems as well, but bills that would implement these improvements have stalled in their state legislatures.
"Bitcoin isn't dead", claims popular crypto influencer
Anthony Pompliano, Multicoin Capital co-founder, Morgan Creek Digital Partner, and famous crypto Twitter personality, recently spoke to CNN regarding the current Bitcoin price movements.
For him, there is fundamentally nothing wrong with Bitcoin as the currency is currently going through the typical "bear" part of its market cycle. As such, he claims that "Bitcoin isn't dead".
Pompliano's point is true, as Bitcoin hasn't lost anything technology-wise. Another important factor related to Bitcoin's fundamentals is its daily transaction volumes, standing at almost $6 billion. For comparison, Mastercard currently manages around $11 million, which implies that Bitcoin certainly isn't that far off in terms of trading volume.
Pompliano adds that, while BTC is down at the moment, there is value to it, citing BTC's ability to act as a hedge against traditional assets as one of the most important pieces of the currency's value proposition.
Huobi and Binance open new spaces for institutional investors
Expecting the inflow of institutional investors has been one of the main pastimes of the average crypto holder.
Everyone is looking forward to this even more now that cryptocurrency prices are as low as they currently are; people feel that investors will be more than happy to pounce on buying Bitcoin at 4K and lower.
As per those expectations, major exchanges are preparing the infrastructure required to accept these new investments.
Huobi just recently opened new offices in the Asia Pacific, expecting them to become the center of operations for institutional and quantitative cryptocurrency trading in the APAC region.
The new setup was presented during this year's APAC Prestige Investors Seminar, showcasing the Singapore-based space in front of a hundred quantitative traders.
Launched during the same event was the Prestige Investors Club, an exclusive invite-only club for elite traders offering benefits like:
Dedicated account managers
High-quality engineering support for API trading
Invitations to monthly events on unique cryptocurrency topics
Binance recently targeted institutional investors with a project of its own, by investing $3 million in Koi Trading, crypto trading startup from San Francisco.
Ella Zhang, head of Binance Labs, says the platform aims to give Wall Street investors a fully compliant and secure way to enter the market.
"Koi Trading's mission is to bridge fiat and cryptocurrencies in a compliant manner. This aligns with our broader vision at Binance to build the infrastructure which provides the freedom of value exchange globally."
Bitmain facing a lawsuit for mining with customer devices
Stories of Bitmain, one of biggest crypto mining gear producers in the world, and its scummy business practices are pretty well known.
It seems that one of those stories might see a positive epilogue after all.
Apparently, a class action law suit has been filed against the company in the US district court for Northern California.
The lawsuit accuses Bitmain of taking advantage of its customers with a practice titled "the initialization process".
Lawsuit plaintiff Gor Gevorkyan claim that this initialization process requires customers to mine cryptocurrency on Bitmain's behalf for a set period of time before being able to use their devices freely.
Initialization period usually takes several hours; by adding together the hash rate that was contributed to Bitmain's pools basically for free, it should become clear how much the project profited from these shady practices.
The lawsuit claims that the number of customers that were screwed over this way could be in hundreds of thousands.
While the practice seems to be covered in Bitmain's terms and conditions, the lawsuit has legal grounding in laws against unfair competition and unjust enrichment.
Bitmain deciding to make a settlement on the lawsuit could set a precedent, making anyone who purchased a Bitmain miner that went through the initialization eligible for damages.

CaptainAltcoin's writers and guest post authors may or may not have a vested interest in any of the mentioned projects and businesses. None of the content on CaptainAltcoin is investment advice nor is it a replacement for advice from a certified financial planner. The views expressed in this article are those of the author and do not necessarily reflect the official policy or position of CaptainAltcoin.com