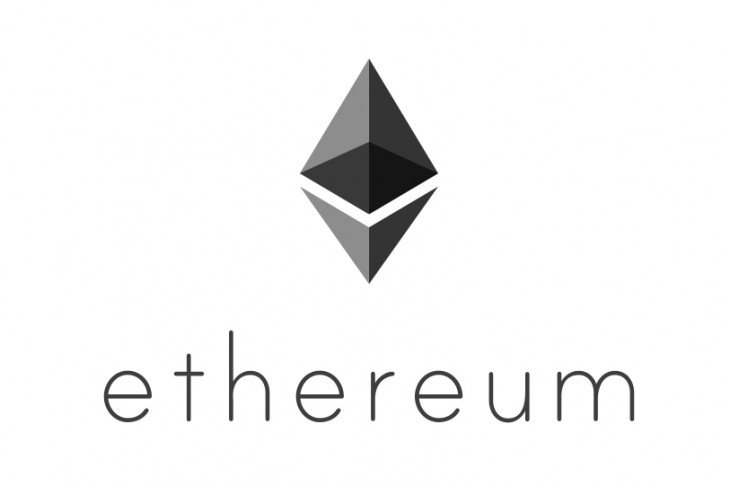 The king of alts had a pretty scrappy month of July. It reached monthly highs around July 8th, when one ETH went for 497.52 USD/0.0737695 BTC. The second half of the month was rather brutal for Ethereum, as it lost around 25% of its BTC value to drop to 438 USD/0.054992 BTC per token. The month of August brought about a continuation of those negative trends, this time seeing Ethereum's USD value suffer the most. After the latest bloodbath, one Ethereum can be purchased for lowly 255.77 USD/0.04260350 BTC. Considering the size of its blockchain, ETH has an understandably massive daily trade volume of 275,528 BTC. The market cap of the undisputed most valuable altcoin on the market is currently sitting at 25,065,041,702 USD.
With falling wedges, broken supports and inverse cup and handles noticed on the graphs by traders on TradingView, most expect to see Ethereum drop below 300 again and stop around 280-290 USD levels. A trader named weslad is of opinion that Ether will bounce from these levels:

"ETHUSD -1.18% is in corrective phase and presently trading in a symmetrical triangle. At same time approaching a very strong trendline support. This support should provide maximum bounce for easy 40-70% buy opportunity. Possible Entry and exit targets are clearly stated on the chart.
BLUE: POSSIBLE ENTRY ZONE
RED: STOP LOSS LEVEL
GREEN: SELL TARGETS"
Ethereum had a pretty busy week behind it. Just a couple of days ago, the Core development team held a meeting #44 which was livestreamed on Youtube and preserved for our viewing preasure. The agenda discussed included Core testing, client and research updates, three competing EIP's that are trying to solve the difficulty bomb issue and/or reduce the block reward, Constantinople progress update and Fellowship of Ethereum Magicians announcement. You can check out the livestream here and the post-stream notes here, if you care to know more about these topics.
Another important update that would have probably caused Ethereum price to jump by a good 20% in a bull market came from Microsoft. In a very low-key announcement Microsoft announced the release of an Ethereum-based Proof-of-Authority on its Azure.
"We are excited to support Blockchain on Microsoft Azure with a set of solution templates that deploy and configure your choice of blockchain network with minimal Azure and blockchain knowledge," said the official announcement. This solution is enterprise-ready and will enable new users to quickly create and deploy blockchain solutions with the help of Microsoft Azure's computing, network and storage resources, which you will have to pay for. There will be no incremental charges for the solution itself. Check out the announcement for the full scope of features that are on offer in this Microsoft/Ethereum creation.
"This will greatly simplify several task for enterprises and allow them to focus on their core activities thereby enhancing their revenue and key skills. Additionally this partnership will compete with existing and upcoming enterprise blockchains such as vechain, quorum, hashgraph and R3 corda", said Kartik Mehrotra, Head of Business Development at IOTW. This wasn't the only huge player interested in Ethereum; recently American NASA (National Aeronautics and Space Administration) and Researchers at the University of Akron (UA) started exploring the possibility of using Ethereum Blockchain Technology to enhance space communications and navigation.
---
Does EOS stand a chance against Ethereum?
---
"In this project, the Ethereum blockchain technology will be exploited to develop a decentralized, secure, and cognitive networking and computing infrastructure for deep space exploration," the university don announced. "The blockchain consensus protocols will be further explored to improve the resilience of the infrastructure."
Finally, The Commonwealth Bank of Australia (CBA) won a mandate from the World Bank to arrange and create a bond on Ethereum blockchain. CBA has experience in creating a blockchain bond powered by smart contracts after trialing a 'cryptobond' prototype for the Queensland Treasury Corporation. As of recently, World Bank noticed a "strong" interest for bond-i (blockchain based debt instruments) among investors and has therefore decided to explore these avenues of streamlined capital raising and securities trading.
Other updates were aplenty. MetaMask released a security audit which was dedicated to explaining exactly what is this platform doing to increase its users security. The audit was completed by Spyglass Security and was mostly focused on issues regarding phishing. Whitelist process and infrastructure, stale indicator risks, blacklist process and user behavior and live hosted phishing warnings were among the things suggested for additional development by the Spyglass team. MetaMask thanked its auditor as well as its main auditor, the general public, and expressed desire to improve user experience based on received recommendations. Meanwhile, STK Token announced its intention to start working on cryptocurrency payment cards that will enable mass adoption. They presented the full scope of their idea here.
Finally, weekinethereum.com brings a couple of interesting titles:
So while Ethereum keeps steadily developing, many are wondering why the price is still going down. This can be attributed to two things:
The market was heavily overinflated just a couple of months ago
Bitcoin keeps crashing down
Clearly the positive sentiment isn't there and the price is going to be kept down either by people selling off their ICO/minted tokens for profit or by people willing to "capitulate" their current holdings. For now, we don't have much choice but to wait for this sentiment to change.

CaptainAltcoin's writers and guest post authors may or may not have a vested interest in any of the mentioned projects and businesses. None of the content on CaptainAltcoin is investment advice nor is it a replacement for advice from a certified financial planner. The views expressed in this article are those of the author and do not necessarily reflect the official policy or position of CaptainAltcoin.com