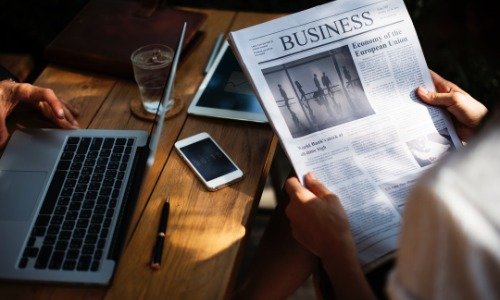 Ethereum Constantinople update scheduled for mid-January?
Ethereum Core developers held their 49th meeting during the last week and among other things, a potential date of the long-awaited Constantinople update was suggested.
The team suggested that the hard fork should happen after the holiday season, with January 16th being the first date they rolled out. The development team said this about the potential launch date:
"If this is a viable option (can't completely judge the overall effort needed to get this in place + communicate this), I would like to make the following adopted timeline suggestion:
December 10th (Monday), 2018:
Start of a new PoW testnet, deprecate Ropsten
January 16th (Wednesday), 2019:
Fork on the new testnet
February 12th (Tuesday), 2019:
Fork on mainnet"
The Constantinople update is expected to introduce several new Ethereum Improvement Proposals, including:
EIP 145: Introduces Native bitwise shifting instructions which are more efficient for processing transactions on the network
EIP 1218: Allows blocks to be directly aware of block hashes much older than the current hash
EIP 1014: to implement scaling based upon state channels and off-chain transactions
EIP 1052: optimizes large-scale code execution on the network
EIP 1283: proposes the reduction of excessive gas costs where it does not match how most implementation works
You can read more about the mentioned meeting here.
Stox (STX) allegedly performs an exit scam after raising $33 million?
A Reddit user u/arbobmehmood posted a thread accusing Stox, a blockchain-based forecast market, of performing an exit scam after collecting $33 million during a 2017 ICO.
The user discovered suspicious transactions which implied that project-related individuals started dumping their tokens. He also noted that several of these individuals left their positions within the project in the last couple of weeks. Finally, he suggested that some reports from earlier today stated Stox have now abandoned their office and fired all of their staff.
The project was quick to respond to what they deemed as baseless FUD. Claiming that these issues were addressed previously already after a similar thread was posted, they suggested that legal proceedings will be started against anyone who attempts to defame the company and the project with similar allegations.
The complete summary of their response can be found here. Alternatively, check out our review of the project here.
Bitmain loses $5 million in an alleged theft
Massive cryptocurrency mining hardware producer Bitmain requested a jury trial at the United States District Court Western District of Washington at Seattle, in correlation with the Bitcoin (BTC) theft from Bitmain's Binance wallet.
The company alleged that a hacker accessed a "protected computer without authorization" which led to the company suffering a loss of over $5 million worth of Bitcoin cryptocurrency.
"As part of the scheme to fraud and theft, John Doe also knowingly transferred the Bitcoin he/she stole from Bitmain's custodial wallet to an account on the Bittrex Seattle-based trading platform. John Doe's unauthorized access and scheme to defraud was across state lines and accomplished using the Internet, which is used in interstate and foreign commerce and communications," the company explained.
The hacker apparently later on converted the stolen Bitcoin into MANA tokens and other cryptocurrency, using the same Bitmain wallet to sell the tokens to his personal Binance account:
"Through his unauthorized access to Bitmain's digital wallet and market manipulations, John Doe was able to transfer or "sell" that MANA into Bitmain's digital wallet at an artificially inflated set of prices that range between approximately $0.1997 and $033953 per MANA. This represented a 70 to 192 percent increase over the market rate that MANA had been trading."
The stolen cryptocurrency was ultimately transferred out of the hacker's Binance wallet into a Bitfinex account. The crypto community knew how to appreciate the irony of this situation.
Circle lists Basic Attention Token (BAT)
Just days after it got listed as a Coinbase Custody token, BAT saw another significant boost to its liquidity and demand with its listing on Circle. BAT apparently passed the Circle's 'Circle Asset Framework' testing and earned its launch rights fair and square.
Circle and Coinbase go a long way back, with both of them involved in the Centre venture, a project designed to increase the adoption of stablecoins on the market. Coinbase also previously listed Circle's stablecoin USDC on its platform. With the platforms listing BAT just a couple of days apart, there seems to be more to this partnership then it meets the eye.

CaptainAltcoin's writers and guest post authors may or may not have a vested interest in any of the mentioned projects and businesses. None of the content on CaptainAltcoin is investment advice nor is it a replacement for advice from a certified financial planner. The views expressed in this article are those of the author and do not necessarily reflect the official policy or position of CaptainAltcoin.com