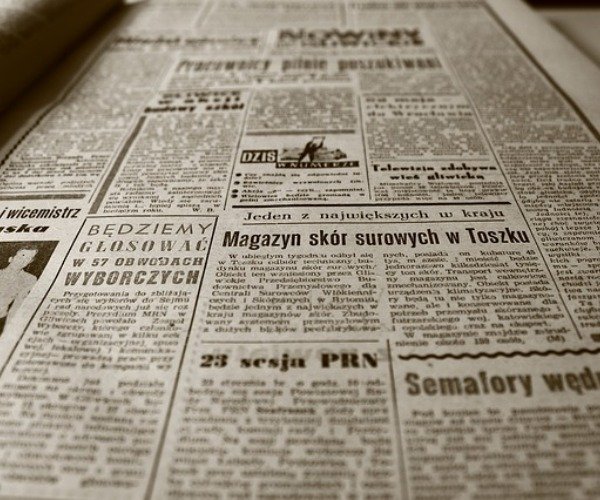 On January 7th, the story broke about Ethereum Classic, the less popular result of the much-publicized post-DAO-hack Ethereum hard fork, suffering a 51% attack. After more than 200 thousand ETC ended up being stolen through double spending attacks and transaction reversal, ETC development team reacted and promised to look into a solution to what appears to be a private mining pool controlling more than half of the network's mining power.
Sources suggest that the team is looking into ProgPoW algorithm as a potential solution. ProgPoW is a consensus mechanism that helps equal the "playing field" between ASIC and GPU miners and has had some success in stabilizing the mining hash rates of various networks.
Said mechanism is still an idea that is merely being discussed, as Ethereum Classic is apparently still experiencing network transaction reversals.
Ever since the weakness of the ETC network became public, commentators started piling on and sharing their thoughts on the matter. Saifedean Ammous, Associate Professor of Economics at Lebanese American University and a self-professed Bitcoin maximalist, was very concise with his initial reaction:
He further explained how there are a couple of lessons to be learned from the ETC fiasco. One of those lessons is related to ETC's price; the valuation of the coin has barely moved since the news broke, which implies that demand for these shitcoins "has nothing to do with their function, security, or safety". Ammous claims how this lack of price movement prices shows how the parameter is entirely driven by speculation on exchanges.
Second thing he noted was the fact that it took more than a day for ETC fans, investors and even developers to catch wind of the issue, implying that none of them even had a full active node running on the network at the moment of the 51% attack.
Explaining how the bear market is ideal for these types of attacks (since there is plenty of idle hash rate to exploit and direct towards network takeovers), Ammous wondered how far up the list (at the moment of the attack, ETC was 17th most valuable project on the market) do we have to say a project is safe from similar exploitation. Ending his thoughts on the matter, he presented a rather bleak outlook on the future of the market:
"Bitcoin may fail, but it has a non-zero chance of success. Shitcoins, on the other hand, have no hope of succeeding in anything except enriching their makers," he concludes.
Ripplenet now has more than 200 customers worldwide
Popular and controversial cross-border payment solution XRP relies utilizes an incubator called Ripplenet to expand its adoption and utility across the world. This incubator has slowly grown over the years and has recently been expanded with 13 new financial institutions. Thanks to these latest additions, Ripplenet currently services over 200 customers in over 40 countries across six continents.
These latest additions include Euro Exim Bank, SendFriend, JNFX, FTCS, Ahli Bank of Kuwait, Transpaygo, BFC Bahrain, ConnectPay, GMT, WorldCom Finance, Olympia Trust Company, Pontual/USEND and Rendimento. JNFX, SendFriend, Transpaygo, FTCS and Euro Exim Bank will leverage the digital asset XRP to source liquidity on-demand when sending payments on behalf of their customers. Institutions such as CIMB or Olympia Trust Company will not be using XRP for liquidity but rather for immediate settlement procedures.
Brad Garlingohouse, the CEO of Ripple, has expressed his satisfaction with the way the incubator has evolved over time, reiterating the company's desire to keep the thing grow and help customers in the future as well:
"In 2018, nearly 100 financial institutions joined RippleNet, and we're now signing two—sometimes three—new customers per week. We also saw a 350 percent increase last year in customers sending live payments, and we're beginning to see more customers flip the switch and leverage XRP for on-demand liquidity. At the end of the day, our goal is to make sure our customers can provide excellent, efficient cross-border payments experiences for their customers, wherever they are in the world."
Google Play Store forces Samourai Wallet to disable several features
Popular cryptocurrency wallet solution Samourai Wallet has recently felt the heavy banhammer of major Silicon Valley companies as they were forced to remove several important features from their product. The wallet was strong-armed into temporarily disabling Stealth Mode, Remote SMS, and SIM Switch Defense features due to restrictive Google Play Store policies.
A blog post published by the project went into more detail explaining the upcoming changes:
"It is with great sadness that we are disabling the following features within Samourai Wallet as of version 0.99.04 – which will be released tomorrow – due to new extremely restrictive policies Google has decided to introduce in their effort to become more of a "walled garden" experience:
Stealth Mode
SIM Switch Defense
Remote SMS Commands"
The features have been a mainstay with the product ever since 2015 and helped define the Samourai Wallet as one of the more quality wallet solutions on the market. Providing a unique user experience and the abovementioned security features made the wallet stand out, but are now being forced to remove them in order to stay on the store.
"We applied for an exemption with Google months ago, which was rejected days ago, despite our argument that removing such functionality would cause users who rely on those features to be less secure and more exposed. We also provided evidence of the SIM Switch Defense feature alerting users countless times to attempted SIM Swap attacks on their SIM Cards. It made us very proud that our little feature was protecting users from the horrible OpSec of network carriers which allow SIM Swap attacks to occur. Google does not care about any of this however, and Samourai Wallet would have been removed from the Google Play Store had we not complied with this dictate."
As things stand, the wallet will soon be updated to have the disputed features removed. In the following months the project plans to expand their distribution model to self-hosted APK downloads and is looking into offering the product on the open source F-Droid app store to circumvent the issues with Google. These versions will all include the Stealth Mode, Remote SMS, and SIM Switch Defense features.
BitPay merchants are now able to receive multi-cryptocurrency settlements
Bitcoin payment service provider BitPay had some good news for its users as they've introduced a new feature which should increase overall crypto adoption and utility. Merchants utilizing this service can now receive their BitPay settlements in up to five of these cryptocurrencies at once, in addition to their supported local currency.
The service added several cryptocurrencies to its roster in 2018, thus enabling its merchants to settle in Bitcoin (BTC), Bitcoin Cash (BCH) and three stablecoins (GUSD, USDC, and PAX). While it was previously possible to accept payments in one of these cryptocurrencies, the latest improvement will help those merchants who want to settle in more than one cryptocurrency on offer here.
"We're excited to provide additional options and to give our merchants more flexibility with their settlements. We hope to continue adding valuable options for our merchants and their customers," explained the project. They even set up a short guide on how to set up multi-cryptocurrency settlements for BitPay payments which can be found here.

CaptainAltcoin's writers and guest post authors may or may not have a vested interest in any of the mentioned projects and businesses. None of the content on CaptainAltcoin is investment advice nor is it a replacement for advice from a certified financial planner. The views expressed in this article are those of the author and do not necessarily reflect the official policy or position of CaptainAltcoin.com