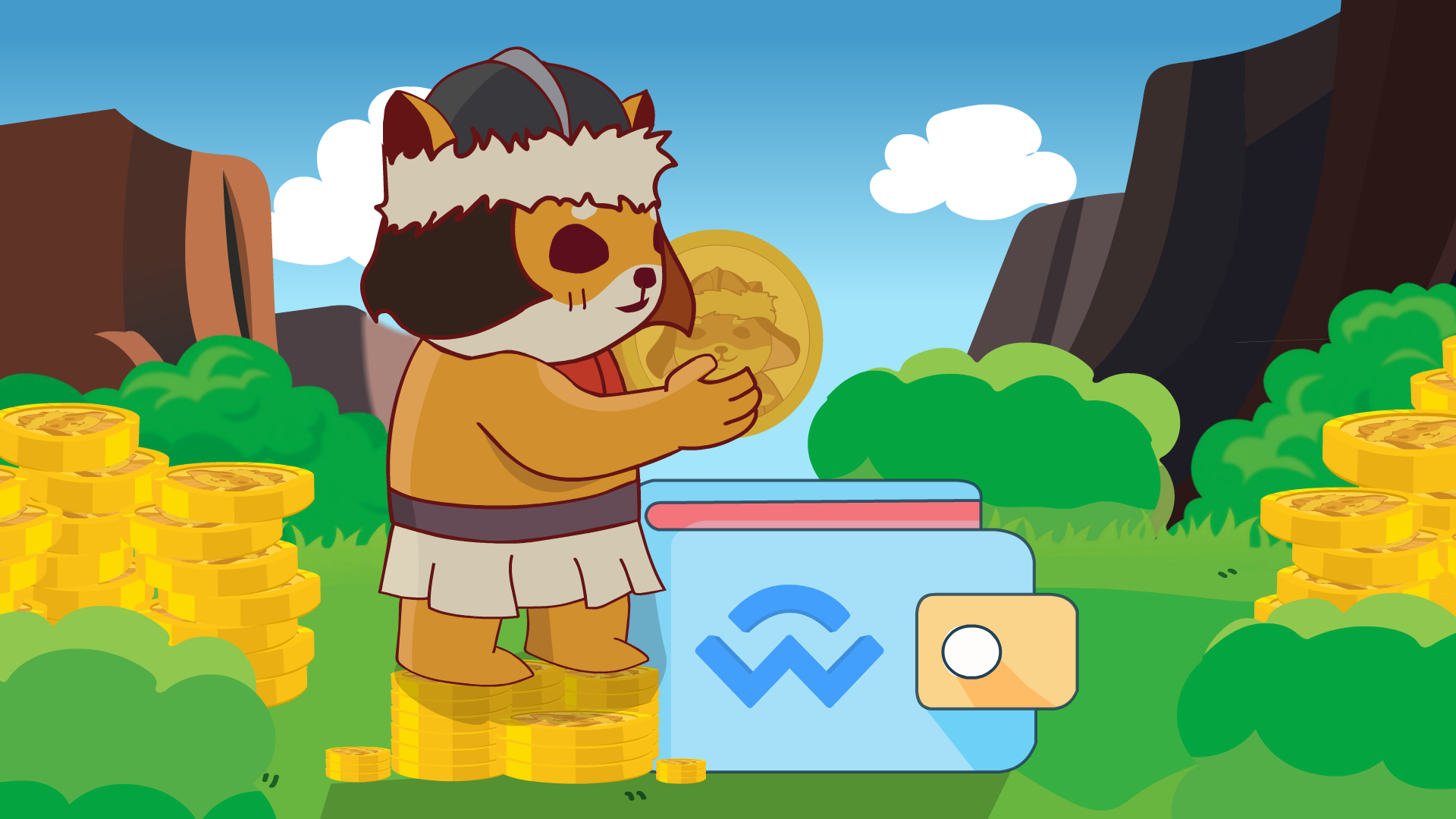 Recent news regarding Elon Musk's venture as the CEO of X (the company formerly known as Twitter), could have a drastic impact on the crypto market.
According to a report from Charlie Gasparino, a FOX Business Network correspondent, the multi-billionaire is currently in conversations with top-tier Wall Street executives in order to transform X into a new type of payment platform.
Gasparino referred to it as "an updated version of Paypal" that would try to offer users lower fees—competing against credit cards and other financial institutions.

How This Correlates to Memecoins
Elon Musk has never been shy about his belief in cryptocurrencies, especially memecoins. Throughout the year, the former Grimes spouse has shown his support and incentive for bringing utility to this area by offering several products and services to be paid in Dogecoin.
In fact, his involvement with crypto is attributed to a good part of the popularization of memecoins. On several different occasions, Musk's supportive tweets about the DOGE token were responsible for making the currency surge in price from 30 to 70% in only a couple of hours.
With that in mind, the X CEO has already dismissed (on several different occasions)the likelihood of Twitter launching its own currency.
This means that with the announcement of a new X payment system, the company would more than likely offer payments in crypto, specifically memecoins.
By having Dogecoin provide a service on one of the most popular websites in the world, Musk could bring to fruition the dream of every memecoin investor: supplying real-world utility to these types of tokens.
Needless to say, chances are that if that were to happen, assets within the memecoin space, especially the ones with room for growth could gain a lot of value throughout the years.
The Potential of Golden Inu Amidst Musk's Memecoin Influence
Elon Musk's involvement with memecoins has the potential to trigger a significant impact in the cryptocurrency world.
The possibility of memecoin integration on platforms like X (formerly Twitter) could elevate the market's perception of these tokens creating the most important "memecoin boom" in history. And amidst this backdrop, Golden Inu emerges as a standout contender.
Unlike typical memecoins, Golden Inu stands out for its emphasis on utility, security, and innovation. It offers practical services and features a deflationary token-burning mechanism that enhances scarcity and value.
In addition, the project is new. With a market cap still around one million dollars, this means that the $GOLDEN token has a lot more room for growth when compared to already established memecoins.

For example, a simple $100.00 investment in $GOLDEN [BEP-20] with today's quotation of $0.000000000008057 could turn to nearly $100k if the token hits the $0.000000008057 mark. Without a doubt, such a lucrative market movement would make a lot of $GOLDEN holders very rich.
Reasons Why $GOLDEN Stands To Gain The Most
There are a couple of reasons why Golden Inu sits at the forefront for potential profits if the memecoin market really goes mainstream.
First of all, the project is developing several unique and utility-driven projects that could enhance the value of its native tokens. One of those is Golden Inuverse, a trendy new 3D crypto game.
With the beta version to be launched in the next couple of weeks, the project's new Web3 play-to-earn game is already gaining notoriety amidst investor's anticipation.
The game will allow players to discover the unique world of the new RPG, while also reaping rewards in $GOLDEN.
In addition, the developers are also working on the debut of "Golden Bazaar", a DeFi marketplace that will not only allow people to buy, sell, and trade goods using the project's native currency—but also serve as a hub for DeWork and allow people to grow professionally in a decentralized platform.
Further down the line, Golden Inu is also looking to launch its own decentralized exchange that will put to use the project's multi-blockchain capabilities in order to allow investors to swap tokens from multiple blockchains in a quick and cost-effective manner.
All of these upcoming applications correlate to Golden Inu's token-burning mechanism, known as "Golden Treasury". This smart contract will automatically allocate half of the total revenue generated from said apps' gas fees in order to automatically buy $GOLDEN tokens from circulation and burn them permanently.
This means that the popularity of Golden Inu's dApps is directly attached to the inherent value of GOLDEN. In truly a unique approach, this mechanism incentivizes users to test and support the applications, while also gaining rewards in a token that could catapult in price in the long run.
Disclaimer: We advise readers to do their own research before interacting with any featured companies. The information provided is not financial or legal advice. Neither CaptainAltcoin nor any third party recommends buying or selling any financial products. Investing in cryptoassets is high-risk; consider the potential for loss. CaptainAltcoin is not liable for any damages or losses from using or relying on this content.

CaptainAltcoin's writers and guest post authors may or may not have a vested interest in any of the mentioned projects and businesses. None of the content on CaptainAltcoin is investment advice nor is it a replacement for advice from a certified financial planner. The views expressed in this article are those of the author and do not necessarily reflect the official policy or position of CaptainAltcoin.com