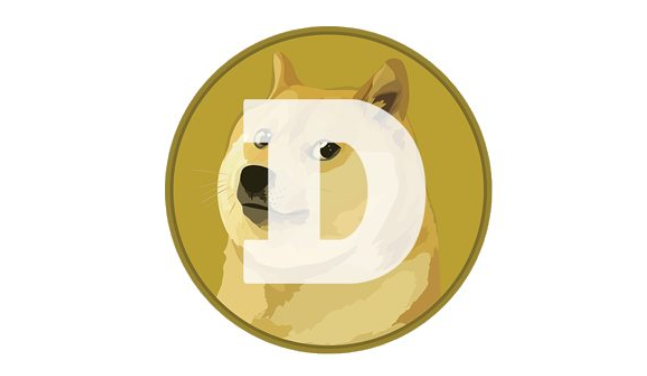 Doge was one of the best performers in the last couple of weeks. Opening the month of August at $0.002992/40 satoshi, it hovered around those levels throughout the month before going on a stratospheric run on the 30th. In just under two days Dogecoin exploded to $0.006661/93 satoshi before retracting to mid-70's levels. This wasn't all she wrote as the currency experienced another strong, this time more drawn-out run which peaked on the values of $0.006896/109 satoshi. Ever since, Dogecoin dropped off and hovered around 100 satoshi.
Currently one DOGE can be purchased for $0.005825 USD (2.59% jump in the last 24 hours)/87 satoshi (-2.37% drop in the last 24 hours). The daily trade volume is currently at 5,541 BTC with Gate.io and HitBTC leading the way. With the market cap of $642,095,603, Dogecoin is the 20th most valuable cryptocurrency on the market.
Coinstreet suggests it might be time for DOGE to retrace harder:


"Sold out of my coins, we could have 1 more swing high, but Dogecoin is known for its sudden quick rise and fall and there is no reason to think this time is going to be any different. The structure looks very similar to previous run-ups and as such, I expect support to come in on the 0.618 retracement fib once again. In any case I would be careful buying up here, the 0.50 looks like first good chance if you really want to get some but I prefer around 0.618."
Check out the complete analysis here.
The currency was recently in the news for all the right reasons. Elon Musk, the CEO of Tesla, had a short Twitter exchange with Jackson Palmer, the creator of Doge, on the topic of Ethereum scam bots. During this exchange, Palmer responded to Musk's latest tweet about the bots that are impersonating him by providing the Tesla patron with a short Python script that "blocks and reports the accounts then Twitter shuts them down within seconds."
I literally have a Python script that does this regex, blocks and reports the accounts then Twitter shuts them down within seconds. Running for months with no more scam accounts.

DM me if you'd find it useful.

— Jackson Palmer (@ummjackson) September 17, 2018
While Musk hasn't publicly responded to this information, Palmer confirmed that a Twitter DM communication took place between them during which the script was exchanged. Future amount of scambots replying to his Twitter posts will probably be the main indicator whether or not Musk actually took Palmer's advice seriously and applied the script.
---
?Keep your coins safe: read our article on where to purchase and how to setup Ledger Nano S wallet.
---
Another important piece of news regarding Dogecoin was the Doge/Ethereum Bridge demo. The demo went live on September 5th and was basically a smart contract based bridge which facilitated transfer of Dogecoin to and from Ethereum blockchain. The so-called Dogethereum demo was presented before judges who were to determine whether the development bounty was put to good work in this milestone. Dogethereum developers were to be paid for their efforts if the project turned out to be successful. The complete Dogethereum demo was streamed live on YouTube and the archive of the event can be found here, with a general written overview of the demo available here.
Overall Dogecoin remains a solid cryptocurrency looking to carve out adoption and real use cases for itself. With websites like Litebit, Anycoin, Suchlist, keys4coins, dogegifts, clockworkcrypto and an official Reddit tip bot (there is talk of a Telegram tip bot as well), more and more ways of spending your DOGE are popping up by the day. Someone even started a petition on change.org which is meant to persuade Jeff Bezos, the CEO of Amazon, to start accepting Dogecoin as a legitimate payment method. The petition managed to collect over 17 thousand signatures so far and you can contribute to it with yours here, if you are interested in doing so.
Being one of the oldest assets in the crypto space, Dogecoin has done well to survive and grow into the cryptocurrency it is now. Judging it by its longevity, community and overall development, it's safe to say that Dogecoin's growth will continue in the future as well.

CaptainAltcoin's writers and guest post authors may or may not have a vested interest in any of the mentioned projects and businesses. None of the content on CaptainAltcoin is investment advice nor is it a replacement for advice from a certified financial planner. The views expressed in this article are those of the author and do not necessarily reflect the official policy or position of CaptainAltcoin.com