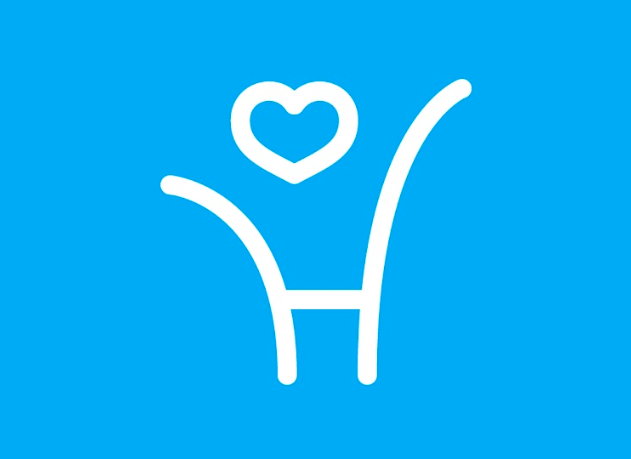 Airdrops, you gotta love them. Nothing warms your wallet like having free money dropped into it. Ever since the method was introduced into the world of crypto, its popularity has been on a constant upwards path. It seems like a day can't go by without a new airdrop being shilled on social media. With so many new tokens spawning, it can become quite difficult to decide whether or not an airdrop is worth getting into. While you can never be sure if the token will turn a 1000% profit one day, the possibility is there. So let's take a look at a few of the most interesting projects out there.
Havven

Havven is a decentralized payment network where users transact directly using a price-stable cryptocurrency. Those who use the stablecoin pay fees to those who collateralize the network, compensating them for the risks of providing collateral and stability. Collateral providers control the money supply, and fees are distributed in proportion with each individual's stabilization performance. Thus, Havven rewards suppliers of stability and charges those who demand it.
Havven has launched nUSD, their stablecoin, last week and is airdropping it to HAV holders. However many HAVs you hold, you will receive 20% of that value in nUSD, up to a maximum value of 50 nUSD. So, for example, a participant who holds 80 HAVs (at a value of $0.50) will receive 8 nUSD. HAV is currently listed on Coinmarketcap at a price of ~$0,38. The airdrop is limited to 50,000 participants and will end on June 26.
How to join?
Go to Havvens airdrop page
Join Telegramwith a unique Telegram username
Submit airdrop form with your details and ETH wallet address thatholds at least 25 HAVs
Refer friends and get extra 10%from your referrals
Humancoin

Humancoin is a blockchain based platform focused on the philanthropy industry, the e-commerce and cryptocurrency markets, which together have a combined value of $3.5 trillion. Humancoin unites philanthropists and recipients of funds on a single p2p platform in the most convenient and transparent way possible. The blockchain platform fuelled by the "mined" Humancoin token will breathe new life into the charity industry, proving an engine of growth. While at the same time it is becoming a premier global loyalty program for an increasing number of partners in e-commerce. The project itself has a lot of emotional value to it and this should trigger a lot of loyalty and a lot of future use cases.
Humancoin is airdropping 2000 HUMA tokens (~$20) to 5000 airdrop participants and 200 HUMA (~$2) for every referral. ICO token price for 1 HUMA will be 0,01 USD. Phase 2 of the airdrop has been completed in 4 hours and potential holders can look forward for the phase 3 which begins on June 27th.
How to join?
Go to airdrop form
Complete a few quick steps on social media channels
Submit form with your ETH wallet address and other details. DO NOT use an exchange address.
You will receive 2000 HUMA tokens (~$20)
At completion of the airdrop form you will receive a unique referral link
Refer friends with your unique referral link to get 200 HUMA (~$2) for every referral
Check your referral balance on dashboard
DATAVLT

DATAVLT is a blockchain data analytics platform – designed to deliver affordable business intelligence to small and medium businesses. DATAVLT employs correlational algorithms to integrate your enterprise data and consumer behavioral data to meet the ever changing requirements of the business landscape. Assisted by Artificial Intelligence and Predictive Learning, DATAVLT platform enables you to tailor the data analysis to your business needs and preferences. Business data management blockchain projects are becoming popular now and DATAVLT has the potential to become one of the prime solutions on the market.
DATAVLT is airdropping up tp 130 DVLT tokens to airdrop participants and up to 300 DVLT tokens for referring friends. 1 ETH = 7500 DVLT
How to join?
Go to airdrop Telegram bot
Join the Telegram group
Follow them on Twitter (50 DVTL)
Like their page on Facebook (50 DVTL)
Submit your details to the bot (30 DVTL)
Refer friends to earn 30 DVTL for every referral. You can refer up to 10 users.
NEO Name Service

Neo Name Service is a distributed, open source, extensible naming system based on the NEO blockchain. The project aims to replace irregular strings (wallet addresses, smart contract hashes) which are hard to memorize with short, memorable words and phrases ending with the ".neo" domain. This will help people make transactions without having to remember or retype the confusing addresses and hashes. The project has a definite use case and is tied to the up-and-coming NEO project so the value is definitely there.
NNS has opted to bypass a public token sale and airdrop a portion of the total NNC supply to NEO holders. There will be no public token sale; the NNS team aims to sell NNC tokens directly to exchanges. On June 27, everyone will get to see the very first snapshot of NEO, and for every NEO, holders will receive an equivalent of 0.1 NNS tokens. The total amount that will be airdropped will be 1% of the token supply – $1 billion.
How to join?
Have NEO on your wallet on June 27
Wait for a week for the airdrop to complete

CaptainAltcoin's writers and guest post authors may or may not have a vested interest in any of the mentioned projects and businesses. None of the content on CaptainAltcoin is investment advice nor is it a replacement for advice from a certified financial planner. The views expressed in this article are those of the author and do not necessarily reflect the official policy or position of CaptainAltcoin.com