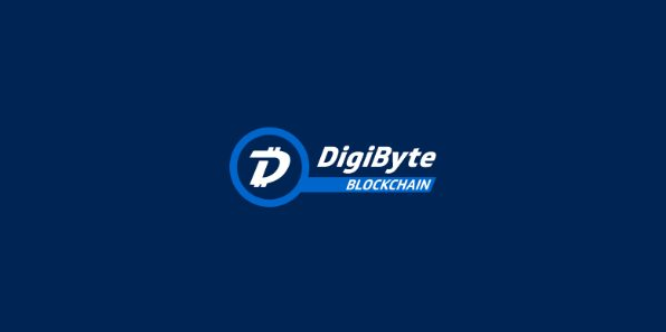 DigiByte has been one of the rare coins that weathered the latest crypto bear storm somewhat decently. During the April's bull run the coins price rose significantly, from 250 satoshis (0.017 USD) in early April to 520 satoshis (0.048 USD) where it stood at the height of the run. Since then, DGB hasn't leaked that much, staying around 450 satoshi/0.033 USD. It is currently traded at 0.034333 USD which is a 0.03% drop-off in the last 24 hours. Its DGB/BTC ratio went slightly up (1.32%) as the coin is traded for 0.00000452 BTC.

Source: https://twitter.com/PotatoMcGruff/status/1004822159880085504
The future TA predictions look encouraging as well. A twitter user PotatoMcGruff posted the following analysis:
"Symmetrical Triangle has formed on $DGB which is usually considered a continuation pattern.
At minimum, we need 2 higher lows, and 2 lower highs which we have to confirm the pattern. Volume should decrease in this pattern as the "Calm before the storm" happens. We also have a bullish Kumo Twist on the Ichimoku and the MACD is close to crossing. 
He does warn that people need to be cautious: symmetrical triangles can go in the opposite direction and conservative traders should probably look to enter on a confirmed breakout. He completes his analysis by saying: 
Typically after breakout, the old resistance will become support and price will come back down to test it. This would be the entry point for a conservative "breakout" trader. There is not much room left in the triangle and I would expect us to see a breakout in either direction in the next few days at minimum."
You can check out the complete graph on his tradingview post. Jurepetrovic, a tradingview user commented:
"This is the general sentiment as I see… But lately there are surprises lurking from every corner.
So I'll wait just a bit – like you said – for a conservative confirmation :)"
Many people do see DigiByte as a hidden gem as its FA is also very solid. The project was initiated way back in 2014 and hasn't really hit the limelight until May 2017, when the coin exploded from 80 to over 2000 satoshis carried on the back of (now confirmed false) rumor that Minecraft was going to partner with it. Fake news aside the platform has built a reputation as one of the safest and fastest UTXO blockchains. Crypto analysts compare DBG to Bitcoin a lot, with some of the most optimistic ones seeing a flippening between these two in the not so near future.
---
Read: How to mine Digibyte – DGB in 2018
---
Project's biggest saving grace is its superior blockchain. Highly scalable and ultra-fast, it offers performance that puts it among the market leaders in this segment. While Bitcoin takes up to 10 minutes to create a single block, DigiByte does so in 15 seconds. Its transaction throughput is also superior to Bitcoin, as it clocks 560 txps (as opposed to Bitcoin's 7). It is also extremely safe, as it employs a 5 mining algorithms-based system named MultiShield which is dispersed across a network of 200 thousand computers all over the world. Theoretically this completely eliminates the possibility of the network being hit by a 51% attack. Innovations like DigiShield, MultiAlgo, DigiSpeed and SegWit complement the previously mentioned MultiShield. A lot of things do imply that DigiByte developers had their eyes on the future and have positioned their product to challenge the Bitcoin's throne, when the time for it comes.
Alongside good inner development, there are solid outside factors supporting the project. It was recently named as one of NASDAQ's blockchain projects for the future, calling it a project "to bet the house on" and increasing its image in the eyes of holders and potential new investors. Harvard and MIT hosted the DigiByte developers and gave them a chance to spread information about the technology behind their blockchain.
DigiByte has long been criticized for a lack of concerted effort on the marketing field but it seems that a solution for this has been found as well. DigiByte awareness team (DGBAT) was recently created with the goal of raising awareness about the project and getting new investors on board.

To quote their medium announcement:
"The goal is to help the community and to serve as a bottom up grassroots awareness campaign. We want to promote the DigiByte blockchain and instigate adoption across various sectors and platforms."
The first good piece of news they brought to the crypto community were news of DGB getting listed on DX.Exchange. The project is also community driven as its members are long-term DGB holders. To show their commitment and belief in the project, they have set up a fund for marketing activities to which they already donated 30 thousand DGB tokens.
---
Read: What are the best altcoins to invest in this year?
---
The project looks really good right now. With some of the best technology out there unrivaled in security, speed and scalability, an increase in marketing efforts should result in a price break-out. With almost no hype around the DigiByte, some analysts feel that when the hype comes, the coin might break the 1 USD barrier. Check out the project for yourself and don't say we didn't warn you of its existence if and when it explodes!

CaptainAltcoin's writers and guest post authors may or may not have a vested interest in any of the mentioned projects and businesses. None of the content on CaptainAltcoin is investment advice nor is it a replacement for advice from a certified financial planner. The views expressed in this article are those of the author and do not necessarily reflect the official policy or position of CaptainAltcoin.com