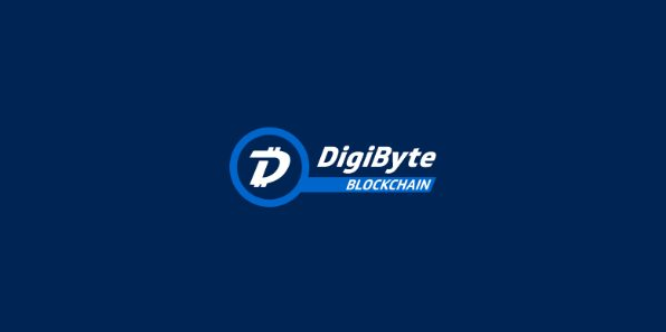 DigiByte currency showed some interesting price movements lately. Touching $0.021531/361 satoshi on the 14th of August, when the market in general reached a bottom, the currency closed the month off with a recovery towards $0.031175/445 satoshi. After 4 times retesting the $0.035/475 satoshi monthly highs, DigiByte plummeted on September 5th to monthly lows of $0.020744/330 satoshi. The currency has slightly recovered ever since and we saw it stay constantly above 370 satoshi.

DigiByte can be purchased for $0.024635 USD (-0.64% drop in the last 24 hours)/371 satoshi (-1.66% drop in the last 24 hours) at the moment of writing. Daily trade volumes are sitting 329 BTC, with Bittrex and Upbit contributing with 20% of that each. With a market cap of $256,226,523, DigiByte is currently 35th most valuable cryptocurrency on the market.
Crypto veteran JoshMcGruff recently analyzed the currency's technicals, offering a somewhat bullish outlook.
"$DGB broke over its downtrend resistance and now is fighting a resistance at 400. If it breaks over this we've got a 40% run to the top of the triangle. If it breaks, we drop about 4.5% to the next support. Great R/R
On the 1D things looks great as we're at the bottom of the triangle which has been a long term support since Dec. 2017."
Check out his complete analysis here, containing his graph and added 3 Day/1 Week outlooks.
One of the oldest, longest and fastest blockchains on the market recently decided to shoot for the stars. Just yesterday Coinbase announced they are opening their asset listing process to all market cryptocurrencies, meaning that any cryptocurrency is now free to fill out an application form to become listed on the platform. Just a couple of hours ago, Digibyte officially submitted their own Coinbase listing application form and publicized this action on Twitter.
On behalf of #DigiByte community members across the globe who are working hard each day to make $DGB better, we humbly request you consider adding one of the oldest, longest, fastest & most secure #blockchain projects around to your platform @coinbase. #ApplicationSubmitted pic.twitter.com/c8fbARyA59

— DigiByte (@DigiByteCoin) September 26, 2018
The approach they took here kind of looks like DigiByte is trying to strong-arm Coinbase to make it a part of their platform. Other Coinbase applicants haven't publicized their campaigns this much and this just seems like a cheap attempt to have the community pressure the exchange into adding the currency. Still, there is nothing legally wrong with that so we'll just have to wait and see if Coinbase falls for this. Coinbase previously confirmed that they'll be looking into adding several currencies onto their exchange and custody platforms, but DigiByte wasn't mentioned among considered coins/tokens.
DigiByte awareness team (DGBAT), a team dedicated to organizing a community driven marketing initiative, have announced their desire to launch their very own website.
The #DigiByte Awareness Team #DGBAT proudly presents the official DGBAT website to the community today!
It will be a dynamic site with lots of information, useful links, news and more.
Stay tuned!…more to come soon. https://t.co/Tm4RQR9jpa pic.twitter.com/POJnzVO3sQ

— Rudy Bouwman (@RudyBouwman) September 25, 2018
Previously focused and based on social media, a native website will help the team organize and spread their message better and easier. The website will serve as an excellent source of community contributions, detailing the latest and archiving the earlier happenings around the project. As such, it will be a valuable database of information that will surely serve both the DigiByte newbies and experienced members of the community equally well.
---
?Read here how to buy bitcoins instantly with a credit card.
---
Rudy Bouwman, the Chief Marketing Officer & a Core Member of DigiByte, recently published an updated roadmap of the project. The roadmap is rather extensive, detailing previous project achievements all the way from their January 2014 launch to Q3 of 2018. The roadmap also mentions several future goals, including an address book for Android and iOS applications, further integration of DigiByte in payment processing solutions, more fiat and USDT pairings on exchanges and native Trezor support. Check out the complete roadmap here.
In other news, the project released an update to its core; the latest 6.16.5 version contains several improvements and bug fixes, including the fix of a Bitcoin "transaction bug" which Josiah Spackman, DigiByte Foundation ambassador, spoke about in detail here. It's worth mentioning this article posted on cryptorecorder.com titled "Why the FED rates hike is an opportunity to buy Digibyte (DGB), Bitcoin (BTC) & Dash coin (Dash)". The writer of the article describes how the US Federal Reserve raising its rates by a quarter of percentage will affect crypto markets and why people from countries like Venezuela are becoming more and more motivated to invest into currencies like DigiByte.
Overall DigiByte seems focused on ironing out the kinks and previously noted issues, with just a sprinkle of possible Coinbase addition on the side. We'll see if this is enough to launch this currency where it's fans and investors consider it belongs.

CaptainAltcoin's writers and guest post authors may or may not have a vested interest in any of the mentioned projects and businesses. None of the content on CaptainAltcoin is investment advice nor is it a replacement for advice from a certified financial planner. The views expressed in this article are those of the author and do not necessarily reflect the official policy or position of CaptainAltcoin.com