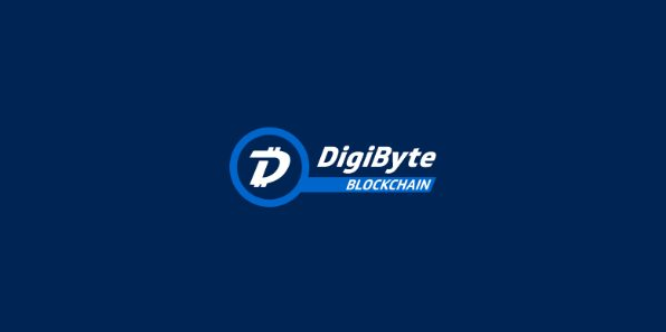 DigiByte's second half of the month hasn't started as well as the first one. Whereas initially the coin saw growth from $0,029 to $0,045 (almost doubling in value in just a couple of days), July 15th saw it stuck at $0,032/517 satoshi. DGB has since experienced a period of recovery which saw it stabilize around 600 satoshi, with its USD value moving slightly more erratically in the ranges above $0,040. Last day saw BTC pump up to $8200 which naturally drove the BTC value of DigiByte down. The coin is currently valued at 572 satoshi, which is a drop of 8% in the last 24 hours. Its USD value has dropped slightly slower (2,56%) and DGB/USD currently sits at $0,046646. The coin's market cap is currently at $492,905,972, making it the 32nd most valuable cryptocurrency on the market.

The coin looks undervalued, as does the most of the market. With an RSI that's looking primed for a run, DGB is ready for a breakout above its current levels. Look for a movement towards the resistance at 640 satoshi.
DigiByte is seen by many as the rightful heir of Bitcoin. A UTXO based, highly decentralized, scalable and fast blockchain combined with a strong community behind it are its biggest arguments for the claim on the Bitcoin's throne. Said blockchain recently reached 7 million blocks and confirmed its functionality and durability. The market so far feels the same way, as the coin has apparently gained 100% in the last 30 days. While one twitter user responded by saying that DGB is down 10% in the last 6 months, the coin does deserve some recognition for currently outplaying the market. If a similar pattern continues, the coin might knock on the door of top 20 soon enough.
---
Keep your coins safe: read our articles on how to use Ledger Nano S wallet and where to buy it and Trezor Wallet Review or check out other top hardware bitcoin wallets here. You can also create a paper wallet – learn here more about crypto wallets.
---
Two events happened in the last month that should help it break this milestone. Namely, the coin became listed on several new exchanges. Previously available on Bit-Z, Bittrex, YoBit, Sistemkoin, cfinex, Poloniex, Kucoin, CryptoBridge, Cryptopia, HitBTC, Crex24, Livecoin, Vebitcoin, OKEx and several other markets, new listings on Bitbox, Huobi and Jaxx will help its liquidity and market reach. The second important event was the charity drive organized by the DigiByte team, designed to help the unfortunate people of Venezuela.
The project's first foray into the world of charity happened when they donated DGB coins to David Hay, who was in the middle of organizing his own charity project. As a result, David was able to give 1,000 bottles of water to the Red Cross, and enough food to feed 160 children at an orphanage for a month. The team went back with another round of donations and supplied a Venezuelan school with a whole lot of brand new equipment: Tablet computers, pens and paper, tables etc.
Now the project wants to organize another similar charity drive. They will be joining forces with Venezuelan MonkeyCoin exchange and a noted philanthropist/blockchain connoisseur Arcane Bear in an effort to reach out to the community and help those in need. Raising around $10 thousand USD in their first two ventures, DigiByte will be looking to raise 250 thousand DGB for this drive alone. The drive seems to be well on its way, as over 100 monthly Venezuelan wages have been collected so far.
DigiByte remains a project with solid fundamentals that looks poised to re-explore its previous all-time highs. When the Bitcoin markets stabilize a bit, we should expect DGB to start reclaiming its old glory.
As for the low adoption rates …
This project hasn't been shilled enough. Yet.
The devs have taken the high road for the past couple years – no real marketing, refusing to kowtow to Binance, not promoting DGB as the Next Best Thing through every available outlet – which, from a non-investor standpoint, is respectable. DGB is functioning well enough behind the scenes; it's a functional product. If you don't care about seeing the price jump, DGB is doing just fine.
But let's be honest: everyone here is a speculator. You and I want to see that price keep shooting up, and to accomplish that, this coin needs a massive shilling campaign. Which is exactly what the current marketing push is. Bonus: DGB is actually a good, useful coin in a sea of shitcoins and vaporware.

CaptainAltcoin's writers and guest post authors may or may not have a vested interest in any of the mentioned projects and businesses. None of the content on CaptainAltcoin is investment advice nor is it a replacement for advice from a certified financial planner. The views expressed in this article are those of the author and do not necessarily reflect the official policy or position of CaptainAltcoin.com