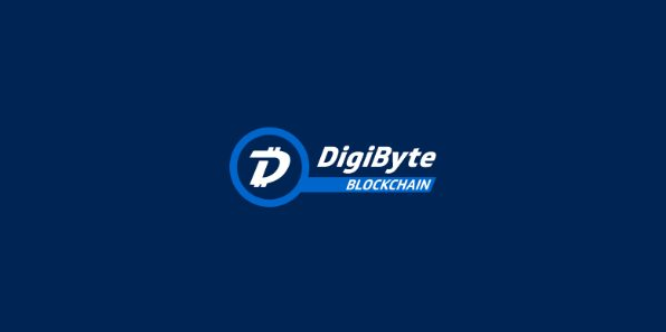 Digibyte managed to take advantage of Bitcoin's relative stability and perform somewhat of a breakout throughout the last week. After sitting on $0,0177 USD/303 satoshi during the Sunday of 24th, the coin managed to embark on a significant run-up which saw it reach peak weekly value of 675 satoshi. It's USD value rose quite a bit as well, as the coin managed to rise up to a high of $0,0483 USD. Since then, the run seems to have cooled off a bit and DGB is looking to consolidate the gains. Currently valued at $0,037909 USD/ 483 satoshi (8,31% and 3,20% respective drops during the last 24 hours), DigiByte is the world's 34th most valuable cryptocurrency with a market cap of $395,211,475 USD.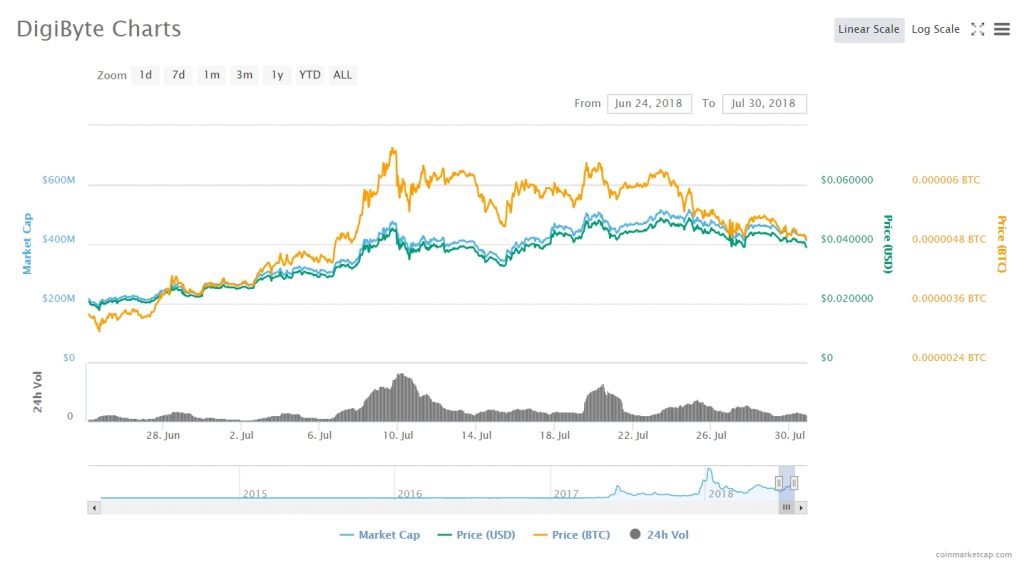 Chivashon from tradingview posted this analysis of DigiByte:
"On the weekly we are trading well above the 200 and 50 week moving average here giving signs of long term strength and possible adoption. This past week saw heavy losses but we are seeing support at the 10 week moving average and we may be forming a long term descending wedge. The overall trend is still bullish, higher lows but we do have a lower high which could be sign of consolidation in the long term. We did recently break through a weekly swing point of resistance, but if the wedge pattern holds true in the long term, we hope for support around 375 sats."
---
Kucoin is fast-growing asian exchange – read our Kucoin exchange review here.
---
In news, DigiByte had some important updates for its holders and fans. Josiah Spackman from The DigiByte Foundation, went on a podcast called CryptoPulse where he discussed several DigiByte related issues which included:
The status of the Digibyte IOS app
The speed of a Digibyte transaction and the technology behind this
What is the foundation doing for the people of Venezuela?
How is the foundation helping merchant adoption and awareness of cryptocurrency and blockchain?
How much has the Digibyte Foundation raised and what are these funds for in Venezuela?
How are funds distributed and accounted for?
The facts and effects behind the hyperinflation epidemic in Venezuela
You can check out the full podcast here.
DigiByte's plan on helping Venezuela is going along great, and @NigelDigiByte recently commented on its progress:
"The power of the #DigiByte Community raising $19,000 that is 400,000 DGB for the Venezuela project in less than 48-hours since launch! $DGB #DGB #DigiByte #Venezuela"
Spackman himself confirmed that the plan is going along better than expected; in line with that, he has announced that their initial goals have been re-adjusted. Now the team has a much longer time-frame of action in mind, looking to implement the following:
Bringing internet access back to the city of Adicora (where the team wants to focus their attention) to help stimulate the local economy, which would open the city more to international tourism from their renowned kite surfing
Helping the people in Valencia with Casas de Abrigo
Improving local schools and shelters with water pumps, A/C installations
Helping shelters with building maintenance, repairs etc.
Ideas around DigiByte merchant uptake, such as food / grocery stores accepting DigiByte and an injection of that DigiByte to promote local adoption
There are several local foundations that support the poor with food / meals that DGB team are looking in to
Giving presents to children in December as part of a longer-term initiative
You can check out Mr. Spackmans full announcement here. The team plans to keep the fund raising running until late August, when they expect to have a clearer picture on what the money will be spent on.
Finally, the team confirmed two important updates regarding the coin's adoption. Bittrex exchange opened up USDT-DGB trading pairs and jaxx.io exchange confirmed that the currency is now live on their iOS application. A solid week of updates for DigiByte.

CaptainAltcoin's writers and guest post authors may or may not have a vested interest in any of the mentioned projects and businesses. None of the content on CaptainAltcoin is investment advice nor is it a replacement for advice from a certified financial planner. The views expressed in this article are those of the author and do not necessarily reflect the official policy or position of CaptainAltcoin.com