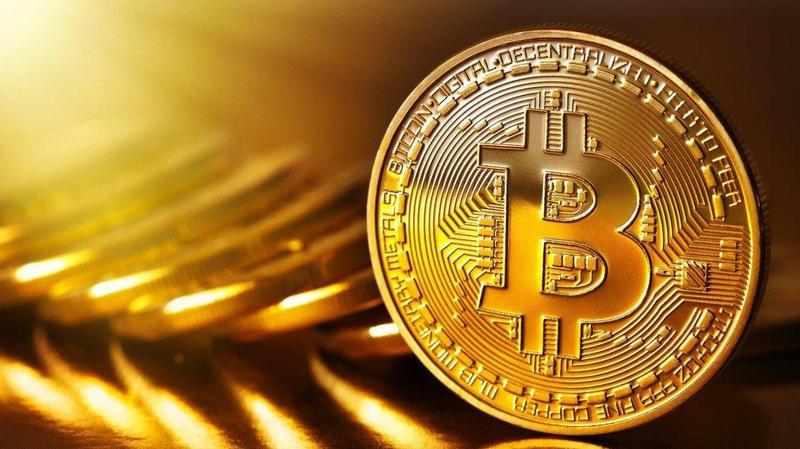 As Sam Harris leaves Patreon, should deplatformed individuals turn to cryptocurrency?
The year of 2018 has been a year of increased social media scrutiny as platforms like Twitter, YouTube, Google, PayPal, Patreon clearly decided to take on a more active role in policing public opinion.  As a direct result of that, we have seen several influential individuals deplatformed from these forums.
Personalities like Lauren Southern, Alex Jones, Milo Yiannopoulos, Carl Benjamin (a YouTuber known as Sargon of Akkad), Ethan Ralph, popular whistleblowing platform Wikileaks and even the rapidly growing Twitter alternative Gab all had their ability to communicate with the general public, as well as the ability to earn money by doing so, limited or completely revoked by corporate conglomerates who didn't like their controversial opinions.
Things culminated yesterday when popular American intellectual Sam Harris announced his intention to voluntarily close his Patreon account. Mr. Harris explained he made this decision as he feels that Patreon's recent actions against his fellow creators were likely motivated by political bias. Being known as somewhat of a controversial speaker himself, he has decided to bite the bullet and abandon the platform before it gets the chance to pull the rug underneath him as well.
— Sam Harris (@SamHarrisOrg) December 17, 2018
Just to understand the scope of this better, Harris' account was the 14th biggest one on Patreon (with almost 9 thousand patrons earning him presumably more than $60 thousand per month) at the moment it was deleted. The story resonated quite loudly among the populous, as over 17 thousand people liked the author's Twitter announcement at the moment of writing.
Putting the free speech debate surrounding this issue aside, it's clear that certain individuals and ideas with significant followings are becoming marginalized by the currently established social media elite. In such an environment, alternative financial solutions like Bitcoin can leverage these disgruntled masses and develop into significant market players. This relationship is mutual as said masses can leverage those alternative financial solutions to create what they want to create and consume what they want to consume. After all, cryptocurrency was originally envisioned as something that should help individuals who are being wronged by traditional financial systems; not being allowed to monetize/pay for content, that is by all definitions legal, fits that description to the t.
A decentralized blockchain that sits behind your average cryptocurrency is by nature immutable and independent, meaning that a community can support its interests and creators without worrying about a third party like Patreon or PayPal interfering with the process. No one can stop said community from sending BTC to the Bitcoin address of their favorite creator in a cheap, peer-to-peer manner. Even if the law determines it's illegal to send Bitcoin to someone, you can still send it and he will receive it. You'll likely face legal consequences for that but that's a different story. Most of the time, these communities will possess certain "individualist", rebellious traits, including calling for abandonment of traditional exploitative financial structures. As such, they'll be familiar with the topic of cryptocurrency more than the average person and will likely own/know how to use them.
Ultimately, the ball sits in the court of the individual looking to receive support from his community. Mentioned social media platform Gab has already heavily supported Bitcoin as the "free speech money", calling it a clear solution for the deplatformed and silenced. They've made their dedication to Bitcoin (which did come from necessity rather than being "impressed with the technology") clear just a couple of days ago, when the platform announced it'll start accepting Bitcoin payments. Another popular and controversial commentator Dave Rubin left Patreon earlier this year and started accepting Bitcoin donations from people willing to support his cause.
With this, BTC's overall usability should receive a pretty decent boost. More importantly, other free speech advocates might consider the actions of their peers and adopt Bitcoin or even some privacy-focused assets like Monero. The internet is definitely becoming more sensitive and more censored with each passing day; it remains to be seen if other wrongfully deplatformed decide to turn to cryptocurrency as their alternative or even main source of financing in such a restrictive environment.
VeChain financial executive report vol.5 released
Popular supply chain management cryptocurrency VeChain released the fifth rendition of its financial executive report. Citing transparency, fairness and openness as their motto, VeChain Foundation used the report to detail their activities from August 2018 to October 2018. According to them, most financial expenditures they made during this period were related to VeChain's mainnet launch/token swap as well as "system initialization and optimization to support the future growth of the platform and ecosystem".
The team confirmed that significantly less money was spent on strategic enterprise partnerships, with "only" 166 million VET utilized for this purpose. Even with lowered focus on partnerships, they apparently received "multiple investment offers from renowned institutions and Venture Capitals" and are in the process of evaluating them.
530 million VETs were distributed as quarterly rewards to the team, with additional 13 new team employees sharing the wealth with those already around. The executive team has locked up 100% of their rewards for the next two years, so it will be a while before we see these tokens on the market.
Finally, the team gave a deeper overview of the funds that were spent on operation, technical and business development. Confirming that the overall focus was on the token swap and mainnet launch, they added how overall development work towards the VeChainThor Blockchain, documentation and tools, community building and academic and business collaboration "did not slow down". You can check out the detailed report here.
Coinbase releases the Convert feature
Coinbase has, as a part of its "12 days of Coinbase" initiative, released a feature called Coinbase Convert.
Citing the importance of "building features that let people take advantage of the unique attributes of cryptocurrency," Coinbase Convert will allow this exchange's users to convert one cryptocurrency into another.
"Initially, customers can convert between Bitcoin (BTC) and Ethereum (ETH), Ethereum Classic (ETC), Litecoin (LTC), 0x (ZRX), or Bitcoin Cash (BCH). Converting is available on Coinbase.com and in the iOS and Android apps. Conversions complete instantly and at a lower cost than if done via two separate transactions," confirmed the exchange in an official announcement.
The ability to convert cryptocurrencies will be rolled out gradually in each of the 34 countries where Coinbase operates. The feature will be assessed on the fly through customer feedback and any potential issues will be adjusted accordingly.
Tron Odyssey v3.2.2 released
Popular Chinese Ethereum pretender Tron released the v3.2.2 update for its Odyssey mainnet.
Justin Sun retweeted the news today, confirming that the update has been officially rolled out. The update modifies the platform's broadcasting interface and delivers several improvements that will streamline data management for the developers. Improvements were apparently made on block processing speeds (especially on older computers) and transaction size was compressed, lowering the database space required by 25%.
Overall, v3.2.2 delivers optimization of the Tron node software which should mean improved stability in the future. The project promises to deliver even more similar optimizations in the future. Check out their GitHub commit for Odyssey 3.2.2 here.

CaptainAltcoin's writers and guest post authors may or may not have a vested interest in any of the mentioned projects and businesses. None of the content on CaptainAltcoin is investment advice nor is it a replacement for advice from a certified financial planner. The views expressed in this article are those of the author and do not necessarily reflect the official policy or position of CaptainAltcoin.com