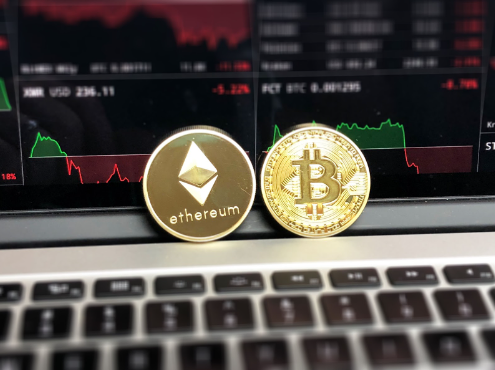 The crypto arena is perpetually abuzz with analysis and forecasts, especially when market experts provide their insights. David Duong, a recognized figure from Coinbase, has recently shared his perspectives on the crypto futures market.
While market giants Bitcoin (BTC) and Ethereum (ETH) have always been at the forefront, there's a promising blockchain ICO capturing attention: InQubeta. With its resounding presale success and the increasing traction of its QUBE token, it would be interesting to see how it sails though turbulent waters.
InQubeta's Rise in Prominence
In the cryptoverse, where fluctuations are the norm, InQubeta has emerged as a beacon of innovation and potential growth. By creating a platform that facilitates fractional investments in AI start-ups using QUBE tokens, InQubeta has democratized and brought transparency to the investment landscape.
The remarkable accomplishment of raising over $2.4 million during its ongoing presale speaks volumes about its potential and investor confidence. QUBE, an ERC20 coin, presents not just an investment route but an opportunity to earn rewards, stake, and participate actively in the platform's decision-making process. A comprehensive roadmap outlines the launch of an NFT marketplace, a dedicated InQubeta swap, and the exciting move to go multichain by Q1 2024.


David Duong's Analytical Insight
Talking to LinkedIn, David Duong, the Head of Institutional Research at Coinbase, offered a detailed dissection of the crypto futures market. His focus, the perpetual futures contracts or perps, shed light on trading volumes and open interest on various exchanges.
There's a notable normalization in the perps volumes on Coinbase exchange, averaging around $120M daily over the past five days—a slight decrease from the prior week's $165M. Yet, a two-day surge to $260M and $287M on August 17 and 18 cannot be overlooked. Duong suggests a liquidation-driven market could be the cause. In a broader view, daily perp trading volumes in August averaged a significant $127M, which is a 64% upswing from the numbers in June and July.
Whales Diversify: ADA, XMR, and the Rising QUBE
While BTC and ETH are two of the best cryptocurrencies in the space, whales are continuously scanning the long list of top altcoins for diversification. These include ADA (Cardano) and XMR (Monero).
ADA, with its proof-of-stake blockchain, has garnered attention due to its promise of a more secure and scalable blockchain and its drive to offer solutions to real-world issues like identity management and traceability. As a 'green' blockchain, it's positioning itself as an energy-efficient alternative to the likes of Bitcoin.
XMR, or Monero, on the other hand, is known for its robust privacy features. Transactions on the Monero blockchain are untraceable, making it a preferred choice for users valuing discretion.
Yet, amidst these two, it's QUBE from InQubeta that's catching the eyes of many seasoned investors. InQubeta's distinctive proposition and QUBE's potential growth trajectory make it a worthy contender in the crypto landscape.
Conclusion
Insights from seasoned experts like David Duong provide valuable navigation tools. However, platforms like InQubeta offer fresh, innovative avenues for those willing to diversify and grow. For those on the hunt for potential crypto gems, diving deeper into InQubeta and QUBE, while also keeping an eye on promising tokens like ADA and XMR, might be the way forward.
Visit InQubeta Presale  | Join The InQubeta Communities
Disclaimer: This sponsored content is not endorsed by CaptainAltcoin, which takes no responsibility for its accuracy or quality. We advise readers to do their own research before interacting with any featured companies. The information provided is not financial or legal advice. Neither CaptainAltcoin nor any third party recommends buying or selling any financial products. Investing in crypto assets is high-risk; consider the potential for loss. CaptainAltcoin is not liable for any damages or losses from using or relying on this content.