Dash has seen some decent price action as of late. Kicking off the month of August with $222.51/0.02939700 BTC, it's been a rather sideways/negative movement until the 27th. On this date the currency turned up the burners and launched its price to $198.09/0.02793670 BTC on the 29th. The rise continued into September when Dash reached $220.37/0.03089960 BTC on the 1st. Ever since we saw the currency range just below $200, prepping for a stronger move in the future.
Currently Dash can be purchased for $193.91 USD (1.45% rise in the last 24 hours)/0.02965556 BTC (1.14% rise in the last 24 hours). The daily trade volume is pretty solid at 44,613 BTC, most of it coming from ZB.COM (74%). With a market cap of $1,614,202,450, Dash is currently the 12th most valuable cryptocurrency on the market.
InvestingScope recently posted this analysis of the cryptocurrency's technicals:


"Following a short lived (non-technical) rise on 4H, DASH has resumed the downtrend, on even stronger momentum, as 209.140 is another Lower High on 1D (Highs/Lows = -4.2017). We expect an emphatic test of 156.55, which will reset the currently neutral RSI = 47.724, STOCH = 46.018, ADX = 17.310 back to a bearish action."
Dash's weekly performance was solid as we saw several new developments. CrowdNode launched a Dash Masternode pooling service which allows the average Joe to participate in Dash Masternode network with as little as 1 Dash. While this service relies on third party trust which is something that the crypto world is looking to avoid altogether, it does make wealth distribution on the Dash network better and the Masternode infrastructure more robust. The full announcement describing this new technology and its benefits can be found here.
Coinify joined AnyPay, QR.CR and Spark as the latest point-of-sale system to start letting its users accept Dash from their consumers. This increased merchant demand for the currency should help its liquidity in the long run. The currency will also feature in the FanDuel's returning Crypto Cup fantasy sports competition, giving the competitors a chance to win prizes in Dash. Finally, Dash teamed up with Rewards.com to sponsor a NASCAR vehicle driven by Timmy Hill, a professional driver in the sport. The vehicle competed in the recent 2018 South Point 400 race and placed 33rd.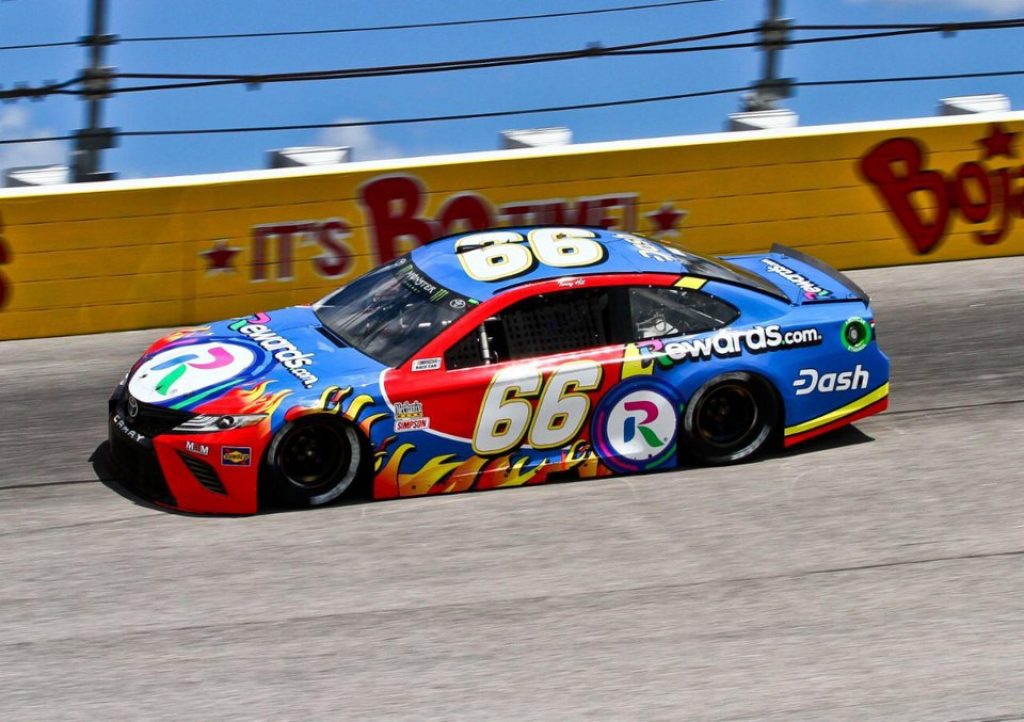 Dash team recently announced they are working on Long Living Masternode Quorums (LLMQs). This technology will improve both the Evolution and non-Evolution features of Dash by making the quorums more scalable. There was also a DashBoost funded proposal called Mega Dash Raffle which aims to create a new method for proposals and projects to raise funds via a raffle/lottery method. Cryptotip.org created Dash paper tips which let individuals create paper Dash tips in any amount along with an expiration time upon which unclaimed tips will revert back to the creators wallet.
Joël Valenzuela, the editor of Dash Force News (Dash-focused news platform) recently published a very controversial opinion piece titled "Do NOT Give Crypto Fans What They Want!". The post basically paints most cryptocurrency "fans" as ignorant, unqualified and over-demanding and claims that the current Dash setup works, later stating that projects shouldn't focus on giving the fans what they want but rather on giving them what they didn't know they wanted.
While the post makes sense, going down this hard on most of your community isn't exactly the best marketing tactic. Dash project doesn't seem to care about this as we can see from several Dash themed "outlaw" subreddits existing besides the official r/dashpay. These subreddits are filled with posts made by disgruntled Dash investors/crypto enthusiasts who got banned from the official Reddit page for disagreeing with the approved narratives. While said subreddits are likely populated with people who got rightfully removed from the community for trolling/being toxic, the optics of those communities existing aren't the best.
The issues surrounding the development of this currency are reminding me somewhat of what Verge is going through at the moment. Missing project leader, an echo chamber-like community that treats most criticism as FUD and a strong focus on merchant network expansion would be the main connecting points. To their credit, Dash's development seems to be much livelier than the one we see with Verge. Thing is, that isn't exactly hard to achieve so it remains to be seen what will happen with this self-titled "digital cash" of the future.

CaptainAltcoin's writers and guest post authors may or may not have a vested interest in any of the mentioned projects and businesses. None of the content on CaptainAltcoin is investment advice nor is it a replacement for advice from a certified financial planner. The views expressed in this article are those of the author and do not necessarily reflect the official policy or position of CaptainAltcoin.com