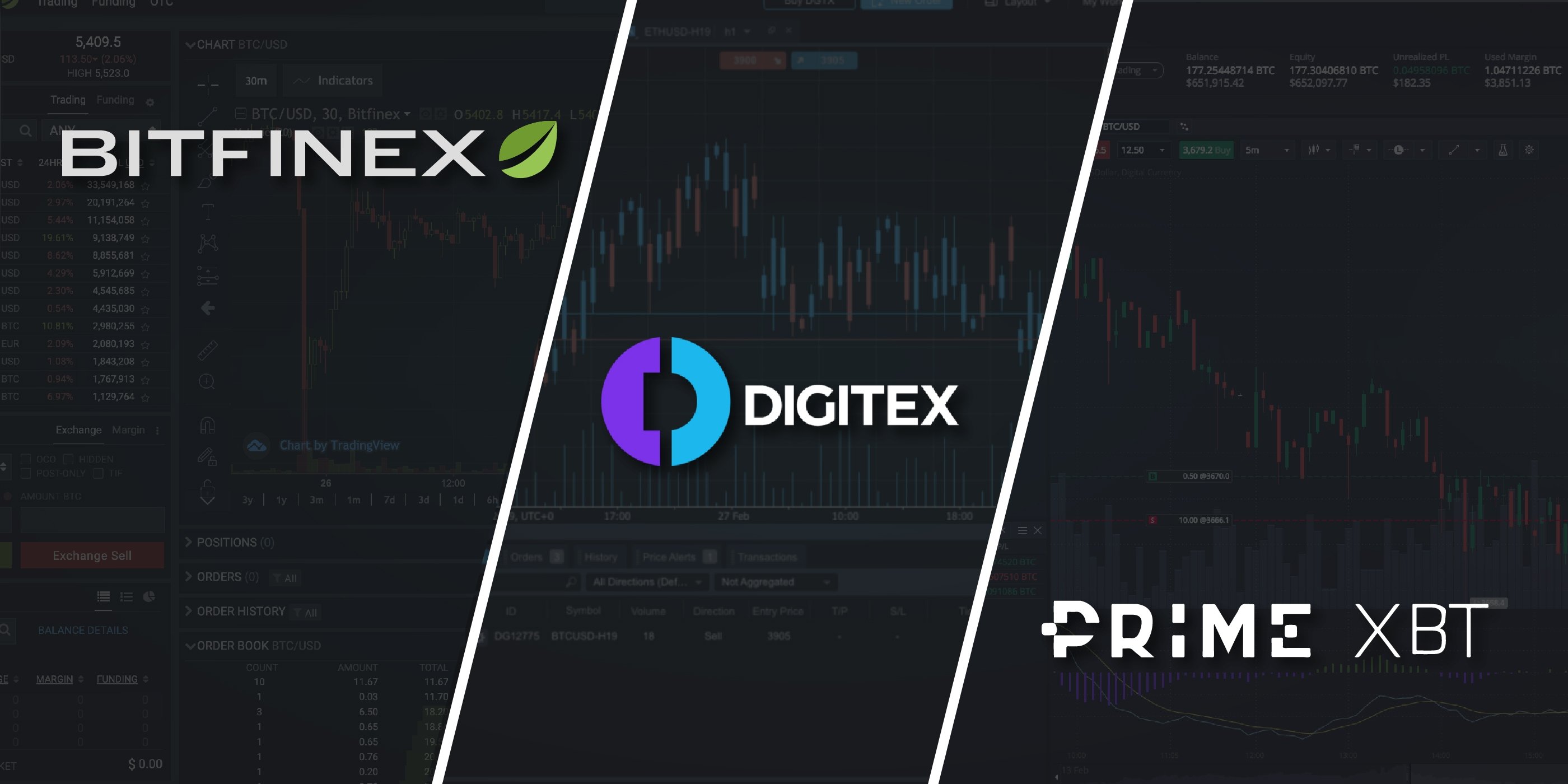 This week the talk of the town was all about cryptocurrency exchanges that offer margin trading. In this recap, we take a detailed look at the three stories that have the crypto industry buzzing this week and break down what it means for cryptocurrency traders.
New York Attorney General Accuses Bitfinex With Hiding $850M in Losses
Bitfinex, one of the most widely used and renowned cryptocurrency exchanges offering margin trading, was the subject of much controversy this week, and has been so over the course of the last few years thanks to its close ties to with stablecoin cryptocurrency Tether.
The crypto community at large fears that all of the Tether currently in circulation isn't backed by a corresponding US dollar as the parent company of both Tether and Bitfinex claims. The fear has put the crypto market and the prices of leading crypto assets under much strain.
Making matters worse and adding validity to worries that Bitfinex and Tether weren't being transparent or truthful with its customers, the New York Attorney General's office has accused Bitfinex of using a portion of Tether's fiat reserves to cover up a loss of $850 million that occurred at the hands of Crypto Capital – a payments processing gateway and bank that works closely with crypto exchanges like Bitfinex.
The Panama-based Crypto Capital supposedly had funds seized by International governments that it was holding for Bitfinex. Bitfinex, has been unable to access the seized funds and claims to be working with authorities for its safe return. Bifinex is accused of pulling from the Tether reserve to cover up the incident and prevent the company from going bankrupt.
As can be seen in blockchain transaction data, the news has caused a mass exodus of crypto traders fleeing the exchange in fears over potential insolvency or collapse, or even closure at the hands of the New York AG's office. The news also caused the price of Bitcoin and other top cryptocurrencies to plummet over 7% in a matter of minutes.
"BitMEX Killer" Digitex In Jeopardy After CEO Botches Launch
While the situation over at Bitfinex is bad, at least the platform remains usable for crypto investors interested in risking their assets on the exchange. Another crypto platform that was supposed to launch and offer margin trading, may have ruined its one chance to make a positive first impression.
Digitex Futures was supposed to launch in the coming days, but as the company's CEO Adam Todd learned recently, the platform was "virtually unusable" after he got a chance to take the platform for a test drive.
"What they've delivered here is not the Digitex Futures exchange. This is not the BitMEX killer. The only way this would be the BitMEX killer is if Arthur looks at this and f**king dies laughing," Todd said, in a scathing Youtube video.
Todd further revealed that the platform had too many bugs, leverage wasn't adjustable, and the spot price wasn't being displayed correctly – in addition to a stockpile of other issues. Todd further explained that "we've been delivered this piece of garbage that doesn't even work. It doesn't work." "What the f**k do I do with this?," he queried.
The platform's native token fell 70% on the news, however, the real reason for concern is not the fall in price, or the fact the platform isn't ready for launch: It's because the company's CEO is not taking any responsibility for the fact that the platform development he oversees wasn't on track. Todd should never have been delivered a platform that "doesn't even work." Todd should have been hands on with many iterations of the software and platform throughout its development process, and the fact he's looking to pass the blame on to developers and not take any ownership over his own project is a glaring issue.
The corresponding fall in price is likely more due to the lack of trust in Todd and the company in the future, than it had anything to do with the platform missing its launch deadline.
PrimeXBT Takes Another Step Towards Actually Becoming The BitMEX Killer
Many exchanges have come out and claimed to be the next "BitMEX killer" like Digitex Futures, however, the only crypto exchange to give BitMEX a run for their crown has been a cryptocurrency exchange that doesn't make lofty claims to be a BitMEX killer: PrimeXBT.
PrimeXBT is a Bitcoin-based margin trading platform, but unlike the two exchanges mentioned above, is doing everything right to deliver a trustworthy and reliable trading experience for crypto investors. The platform has already seen a surge in users and corresponding trading volume in recent weeks, due to its highly-customizable and powerful trading terminal, which allows users to benefit from up to 100x leverage on all available digital currencies.
PrimeXBT made headlines this week when they revealed that they were adding new financial instruments to the platform. Joining Bitcoin, Ethereum, Litecoin, Ripple, and EOS will be Forex, Commodities, and some of the world's most popular Stock Indices, as well as spot contracts for Gold and Silver. All newly added instruments are immediately available for long and short positions with leverage up to 1000 times of initial deposit. Together, PrimeXBT now offers over 30+ of the world's most traded financial assets, which presents an opportunity for portfolio diversification not found anywhere else in the crypto space, or any other market for that matter.
To help spread the word about the launch of Forex, Commodities, and Stock Indices, PrimeXBT has announced a zero trading free promotional period from now through May 1, 2019. Traders trying out the new asset types for the first time can take advantage of no trading fees during this time.

CaptainAltcoin's writers and guest post authors may or may not have a vested interest in any of the mentioned projects and businesses. None of the content on CaptainAltcoin is investment advice nor is it a replacement for advice from a certified financial planner. The views expressed in this article are those of the author and do not necessarily reflect the official policy or position of CaptainAltcoin.com