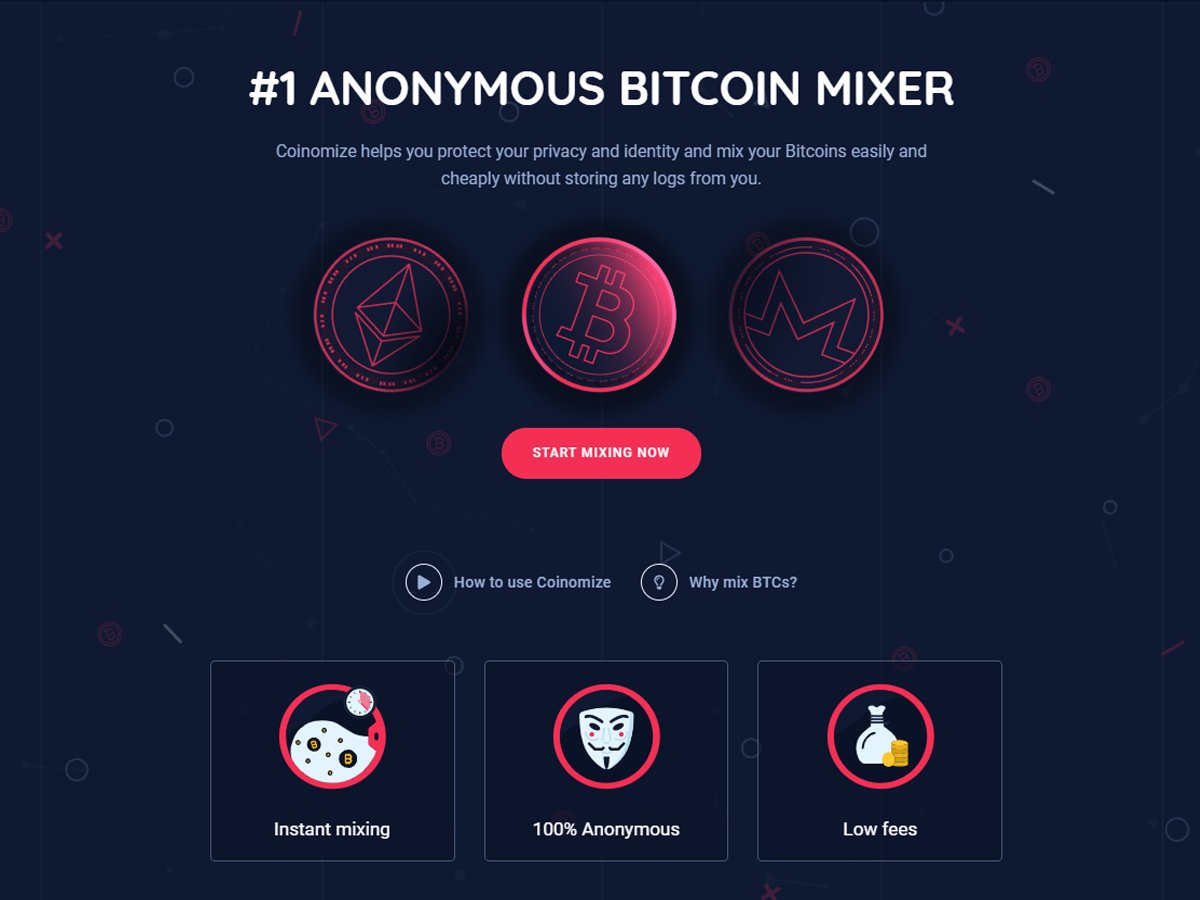 Coinomize is a next-generation bitcoin tumbler service that provides its users with a wide assortment of customization options. Its primary goal is to create a layer of privacy between a person's identity and their bitcoins, making it harder for bitcoins and their owners to be tracked on the blockchain.
With Coinomize's introduction of a first-of-its-kind mobile app, the bitcoin laundry process just became easier and more straight-forward than ever before. The app can be downloaded straight from the Coinomize website, and while it is currently only available for Android devices, the team plans to release an iOS version soon.
Why are Bitcoin Mixers Necessary?
In 2020, bitcoin thieves are now more prevalent than ever, finding innovative ways of linking bitcoins to their owners by tracing them on the blockchain. Because the bitcoin blockchain is a permanent ledger of all of its transactions, it is easier than most people believe for a would-be thief to locate the source of one's bitcoin funds and trace them to a specific owner and wallet, of which they may then attempt to gain possession. It is also relatively simple for anyone who knows the owner of a bitcoin address to study and track the movement of their bitcoin, revealing their spending habits.
This is where bitcoin mixer sites like Coinomize can help bitcoin users regain their privacy: by removing potentially identifying connections between them and the source of their bitcoin. In this way, bitcoin use and ownership become a truly private affair, free of blockchain traceability and helping bitcoin owners to remain fully anonymous when making transactions.
How Does Coinomize Work?
After transferring bitcoins to a deposit address provided by Coinomize, they are sent to a pool and mixed with the coins of other users. In addition, coins from user pools are mixed with coins from outside of the Coinomize system, as well as mixed with different user pools, with the end result being that it is impossible to detect the original source of the bitcoins involved in the process.
The number of fees charged per mixing session can be set by the user, ranging anywhere from 1% to 5% of the total amount to be mixed. The higher the fee that is set, the cleaner the coins will be when returned. Users also set the number of output addresses (between 1 and 5) and a delay period before they are sent to each address, giving them a good deal of control over the mixing process.
What Sets Coinomize Apart from Other Bitcoin Mixers?
Besides being highly intuitive and fully customizable, the Coinomize website is available in 11 languages, which makes it the most internationally-friendly bitcoin tumbler site that there is. It can also be accessed via the Tor browser for those who want another layer of anonymity when it comes to shielding their internet usage habits. Coinomize also has 24/7 customer service and a support ticket generation service that can be used to easily follow up on support requests.
Each order comes with a Letter of Guarantee that contains an order number which can be used to verify an order. This means that even if a browser crashes or gets disconnected in the middle of the mixing process, the order can safely be recovered, so coins can never be lost. It also contains proof that Coinomize owns the bitcoin address to which the funds are being sent. For now, Coinomize offers support for Bitcoin (BTC) only but has plans to introduce support for Monero (XMR) and Ethereum (ETH) in the near future.
For more information about Coinomize and the mixing process in general, visit their website at coinomize.biz.