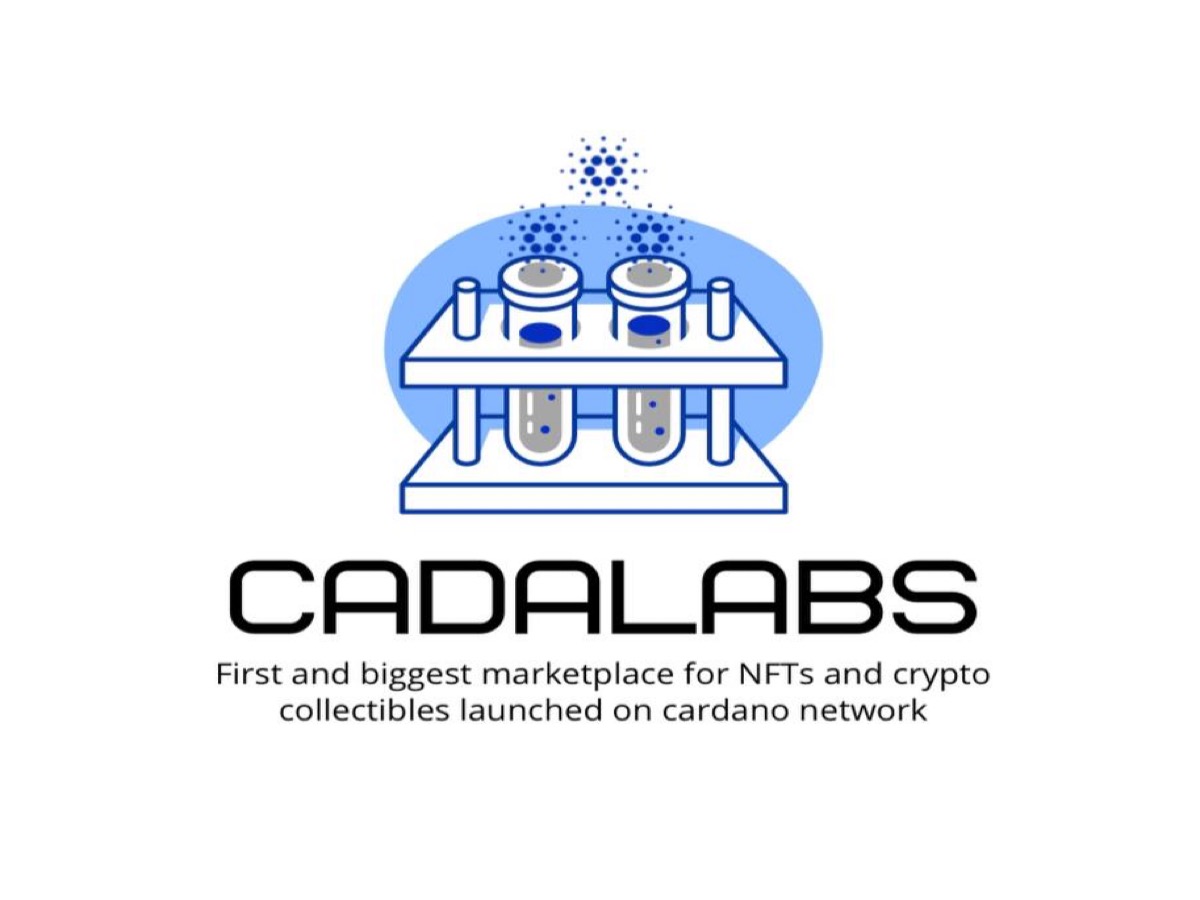 Cadalabs: A Decentralized NFT's and Crypto Collectibles Market kicks Off Token Pre-Sale
Cardano welcomes its first NFT and digital collectibles Marketplace by name Cadalabs. This is the first cardano-based marketplace to have a native token for exclusive branded digital products, arts, and goods! Cadalabs NFTs & crypto collectibles Market is another major accomplishment for the Cadalabs development team. Soon, this Marketplace will be filled with Arts, digital goods, products, and services by the Cadalabs community, creating a reputation-based economy on the platform.
Cadalabs community has been growing much more quickly than anticipated. It has only been a few weeks since the integration with cardano blockchain as Cadalabs Project started its NFT visionary mission with only 200+ community members and have grown enormously to over 20 thousand members across its social networks and still considered an 'under the radar' project.
Currently, Cadalabs project has been growing much more quickly than anticipated and expected to be over-subscribed for its native token pre-sale.
CADALABS NATIVE TOKEN (CALA) TOKEN UTILITY
Tokens will exist in staked and unstaked forms. Staked tokens will provide users with platform functionality.
Power a Democratized Autonomous Platform (DAP), enabling users to participate in organizational decisions and shape product roadmap.
Allow holders to purchase physical and virtual goods, content, and services in a decentralized marketplace.
Reward digital content creators who generate quantifiable value, determined with the consensus of the community.
Share ad revenue with users who opt-in to see advertisements. By staking more tokens, users can earn a larger portion of the revenue they generate.
CADALABS TOKEN PRIVATE SALE SUCCESS
Cadalabs recorded a massive success in CALA tokens Private sale which the project raised a total of $1,000,000 before heading into the pre-sale!
Interested investors still stand the opportunity to purchase CALA Tokens from the Cadalabs pre-sale page.
Benefits For Cadalabs Pre-sale Adopters
Cadalabs pre-sale Adopters will receive a 10% bonus of the total token purchased at pre-sale. Cadalabs pre-sale contributors will receive a special badge attached to their username on the Cadalabs Platform. First mover advantage is very important when it comes to social networks, and we want to make sure that pre-sale contributors