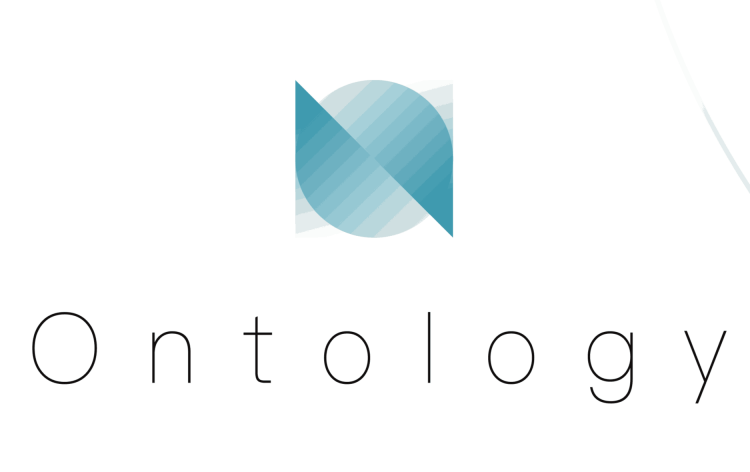 Ontology is probably one of the hottest coins currently on the market. After lounging just above $1 USD the coin simply exploded in the past two months, breaking 10 dollars and possibly increasing its early investors' wealth ten-fold. It has had a slow month of May, just like the rest of the market, going back to as low as $5.67 USD at one point. It has benefited nicely from the recent slowdown of the downtrend and the period of sideways movement we are currently in. The price has decided to pick up the pace during the mentioned period, leaving the coin currently traded at $8.17 USD.

As of moment of writing, Ontology is occupying the 19th spot of the coinmarketcap's list of world's cryptocurrencies with a market cap of $1.24 billion USD. Such a market cap for a currency that was launched in March of 2018 is a truly impressive feat that could be done only by a very hyped up project that has a lot to offer to its user base.
And it seems like Ontology is such a project. Ontology is a new multi-chain project and a distributed trust collaboration platform. It is cited as a high-performance blockchain which serves as a scalable solution for creation of new distributed ledgers, smart contracts and dApps. Each of these new ledgers is highly customizable which allows the blockchain technology of Ontology to break into every area of human enterprise. Ultimately, Ontology looks to become a public network of blockchains. These blockchains and their protocols will be able to communicate and distribute data and identity infrastructure between eachother on a commercial-grade level.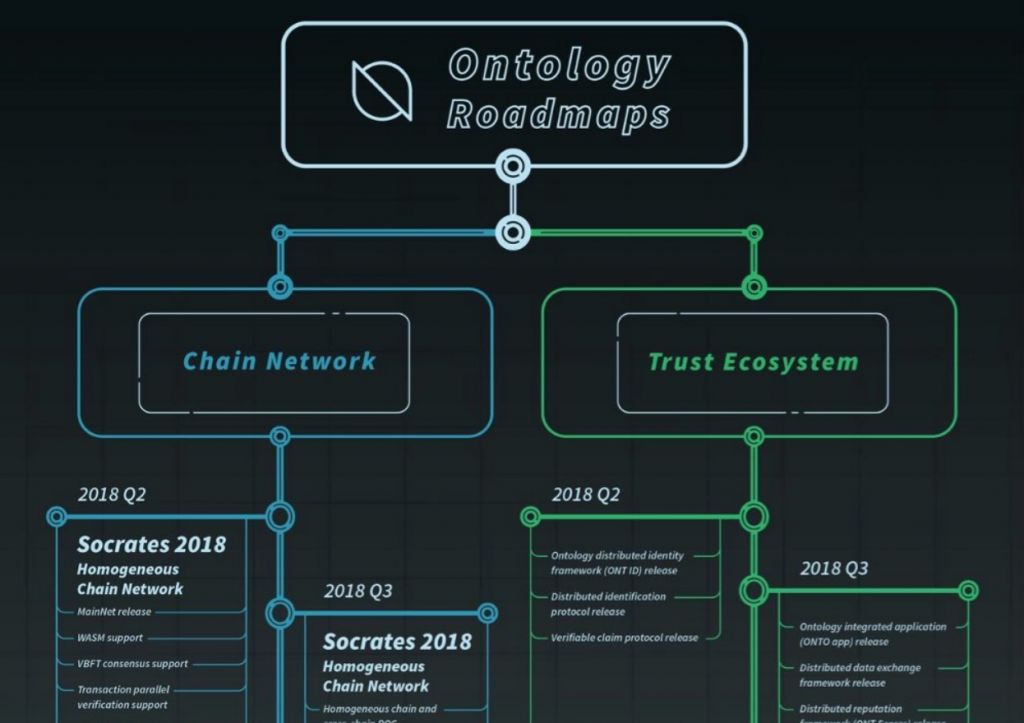 The projects roadmap points out that the next stage will be the launch of the Socrates mainnet, which should give everyone interested in it much more information about what this project will be able to do. A major update is expected on its trust ecosystem as well, looking to release Ontology's distributed identity framework. All of these events are listed as coming up in Q2 of 2018, meaning that the following month should be quite eventful for the project.
Positive news about the project are in abundance. It is a project designed by OnChain, the Chinese company behind NEO. Ontology itself is based upon the NEO (aka Chinese Ethereum) platform and its tokens are of the NEP-5 variety. We saw OnChain airdrop Ontology tokens to NEO holders in the past and this practice might continue in the future. An MoU has been signed between the two projects, looking to initially aid the adoption and development of NEO's smart contracts and virtual machine.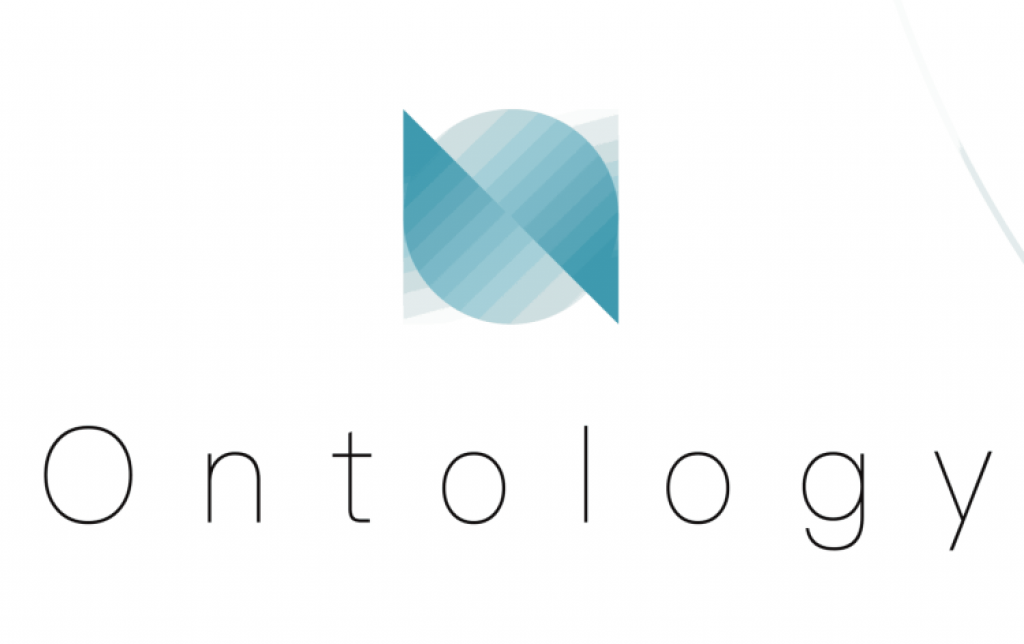 A partnership with Chain of Things (COT), a company focused on building hardware for the future Internet of Things. Ontology will use its chain network model on top of COT's intelligent hardware to hopefully usher in a new era of smart Internet transacting. The partnership is related to Ontology's effort to create a network of interconnected businesses which will enable a cooperative, efficient and trustworthy way of delivering services to customers. We Wang, founder of COT confirmed this by saying:
"Through our cooperation, the two parties will jointly promote blockchain technology and applications, and establish a data exchange and digital identity collaboration platform to jointly promote the development and success of a system which fully integrates objects with our digital world."

The entire collaborative effort will be headlined by Ontology.
In other news, ontology announced a plan to launch Triones seed note recruitment project. To become a candidate for the Ontology Triones seed node enlistment a node must satisfy the following terms:
Must have a stake of at least 100,000 ONT.
Must meet the software and hardware network environment requirements.
Must complete the application questionnaire.
Must promise to complete ONT ID trust certification.
The recruitment began on the first of this month and a full list of candidates for the first cycle will be revealed on 16th July. The announcement on Ontology's official press section says:
"Candidates can register through the Ontology official website. In addition to receiving ONG from basic consumption of the entire chain network system (network fees, storage fees, smart contract fees, and fees from other services), to encourage participation in consensus participating nodes will also receive an additional 1% ONG per year from the community incentives allocation."

Ontology plans to utilize a system where ONT holders are awarded ONG tokens, a special token of the ONT network which allows people to vote for the Triones Consensus Nodes. These nodes will play an important role in the governance of the ONT blockchain and all ONG tokens collected by the network will be equally distributed among the participating nodes. Ontology's founder Jun Li spoke about this system and said the following:
"Users of different sizes can participate in the governance model through different forms and methods. The research into public blockchain governance is a continuous and dynamic process, and Ontology sincerely welcomes community feedback and suggestions. We will also continue to summarize experiences from our practice, and work towards optimization of public chain governance and the realization of its values."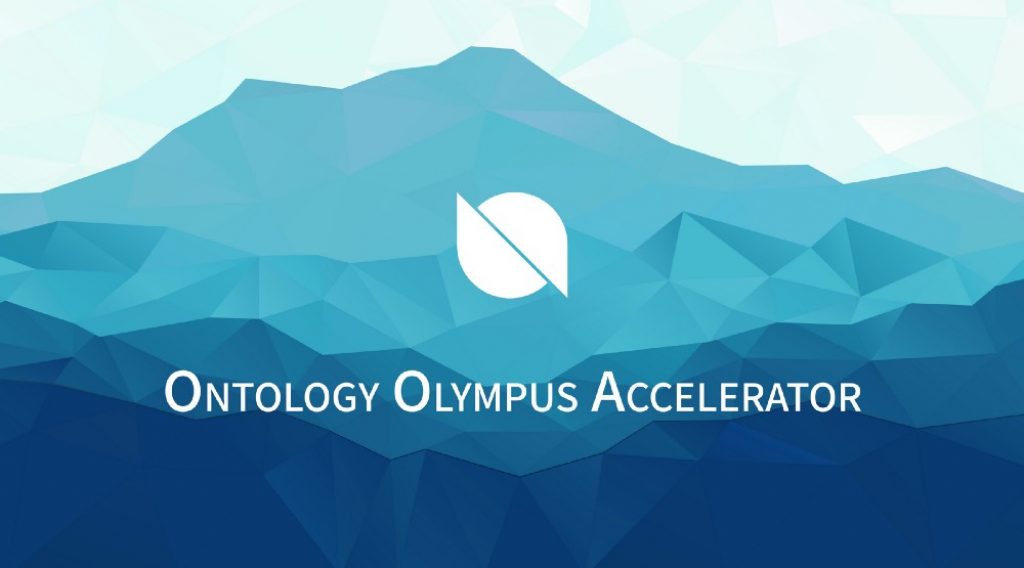 Finally, on June 4th Ontology announced that it's launching an Ontology Olympus Accelerator (OOA). This program is designed to create an environment which stimulates developers' entrepreneurial spirit and gives them the capacities to create business dApps on top of Ontology's blockchain. Legal, financial, technological and promotional help will be available to every new designer, with a nice budget of 1.5 million dollars set aside to finance all of that.
Ontology has had one busy start of the month of June. With new announcements dropping left and right, the price is seemingly looking for a breakout. Ontology hasn't yet experienced any strong bear markets and any bull run could lead to break all-time highs for this coin. With many good news coming on the FA side of things, Ontology might just look to re-test those mentioned all-time highs throughout the following month.

CaptainAltcoin's writers and guest post authors may or may not have a vested interest in any of the mentioned projects and businesses. None of the content on CaptainAltcoin is investment advice nor is it a replacement for advice from a certified financial planner. The views expressed in this article are those of the author and do not necessarily reflect the official policy or position of CaptainAltcoin.com