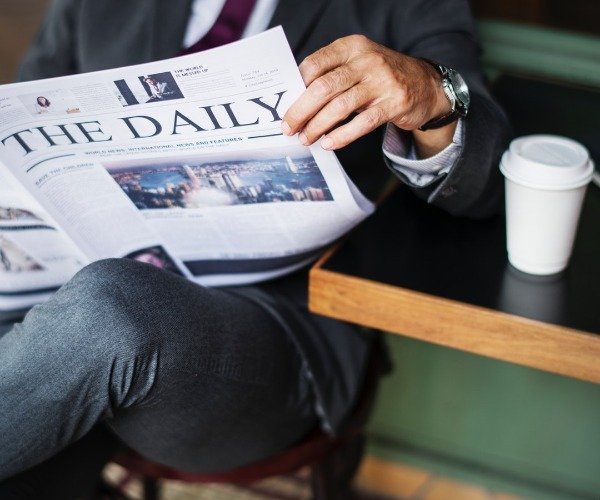 Loom Network launches PlasmaChain testnet, onboards external validators
Loom Network, a Layer 2 scaling solution for Ethereum, released the testnet of its PlasmaChain network.
PlasmaChain will operate as a central hub for token transactions, allowing for transacting between Ethereum's blockchain and its sidechains. The team describes PlasmaChain as follows:
"Think of it like a bridge to Ethereum mainnet with a built-in Decentralized Exchange (DEX), that other sidechains can use for faster and cheaper transactions without ever touching mainnet."
Some of the features that will be built into PlasmaChain are:
Plasma Cashlink to mainnet for native ETH, ERC20, and NFT (ERC721) support
Built-in DEX/marketplacefunctionality
Native payments in ETHand LOOM
The infrastructure has plans to integrate BTC payments in the future and to enable so-called "Layer 3" chains, with PlasmaChain as the parent chain (where PlasmaChain will act as a mediator, clearing house for transactions between sidechains, enabling them to not have to hit the mainnet).
The project onboarded several entities that will initially validate the network, including:
Mythos – a crypto investment company, investing directly in crypto assets as well as running infrastructure services to operate the underlying crypto networks themselves.
Bitfish – a platform that will let anyone stake their crypto, contribute to network security, and share in the value being created.
Bixin– a blockchain platform creating a comprehensive suite of tools that enable users to easily hold, safeguard, and utilize their blockchain assets.
MW Partners – a Singapore-based investment firm that focuses exclusively on early stage blockchain-enabled projects.
The network of validators will be expanded in the future, with the team suggesting that Q1 of 2019 will be especially fruitful in that regards.
"The idea is to steadily increase the number of external validators on the network while ensuring stability at each step of the way, until PlasmaChain is governed and operated entirely by the community itself," said the Loom Network team.
BCH fight still going, Binance launches BCH trading, suspends the original ticker
Bitcoin Cash hard fork has officially gone through and the battle between the Bitcoin Cash SV and Bitcoin Cash ABC for the post-BCH supremacy rages on.
The projects are currently fighting to acquire more mining hash rate than their opponent, as the cumulative miner work will ultimately decide which chain wins in the end.
As these two projects duke it out, major exchanges have done their due diligence and embraced both of the newly formed markets.
Binance was the market leader as they enabled both the ABC and SV markets moments after disabling the old BCH trading.
Both projects have presented reasons to be the one to inherit the BCH ticker; experts suggest that codebases of both ABC and SV have changed so much that the ticker shouldn't be given to either.
Binance seems to agree with the abovementioned view, as both markets were assigned new tickers (BCHABC and BCHSV respectively). Changpeng Zhao confirmed that these tickers won't be changing in the foreseeable future, thus implying that the BCH ticker is now history.
ChainLink announces seven partnerships in the last two weeks
ChainLink (LINK), a project looking to build decentralized, blockchain-based oracles, a modern technology enabling smart contracts to securely access off-chain data feeds, web APIs, and traditional bank payments, has in the past been not very open when it comes to the inner project dealings.
The LINK community has been somewhat disgruntled because of that, especially since the team hasn't been revealing any clear details about potential project partnerships that could lead them forward.
We have seen this narrative flip on its head lately as no less than 7 partnerships were announced during the last couple of weeks.
Previously we saw six blockchain projects announce their newly established ties with ChainLink:
Morpheus Network (October 31)
Town Crier (November 1)
bZx (November 6)
Kaleido (November 8)
Hydrogen (November 9)
Wanchain (November 12)
The latest one in this long line is a cryptocurrency market data provider Kaiko, which confirmed their own partnership with ChainLink on November 14th.
"The partnership will integrate Kaiko's cryptocurrency market data with Chainlink's decentralized network of blockchain oracles, providing a consistent and secure market data source for smart contracts," explains the official partnership announcement.
Brave Browser reveals new "SpeedReader" mode
Brave Browser, project behind the popular BAT cryptocurrency, today unveiled a new SpeedReader tool which is expected to provide even faster, pleasant and user-friendly browsing experience than before.
The project explains how this new feature improves your browsing experience:
"By removing all non-essential content before a page loads, SpeedReader goes beyond reader mode's aesthetic improvements and delivers:
Radical performance gains (speedups ranging from 20× to 27×, bandwidth savings on the order of 84×, and memory reduction of 2.4×);
Significant privacy benefits, which include a complete elimination of ad and tracking related requests."
While Brave Browser blocks ads and trackers by default, SpeedReader will remove all non-essential page bloat before loading the pages in, thus significantly improving performance. Check out the project's announcement here.

CaptainAltcoin's writers and guest post authors may or may not have a vested interest in any of the mentioned projects and businesses. None of the content on CaptainAltcoin is investment advice nor is it a replacement for advice from a certified financial planner. The views expressed in this article are those of the author and do not necessarily reflect the official policy or position of CaptainAltcoin.com