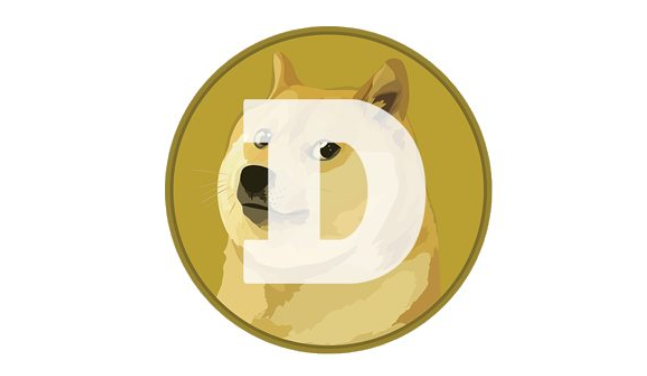 We did a bit fun-poking with the headline, however, it does seem like DOGE is making people show more empathy, camaraderie and collective action. Doge made crypto great again!
Dogecoin's price movement hasn't been very encouraging throughout the last month. Priced at $0.0005767 on October 3rd, DOGE fell down to just above $0.005 on October 11th. After a slight recovery, Dogecoin went into a slow downtrend which is seemingly still going strong. Dogecoin's trade volume peaked at $41 million on October 18th.


At the moment of writing, one DOGE can be purchased for $0.003630 USD (-2.74% drop in the last 24 hours)/0.00000056 BTC (-3.61% drop in the last 24 hours). This value is 80% lower than the currency's all-time high of $0.018073. The currency has obviously had a bad month, as Dogecoin lost 33% of its value versus Bitcoin. Daily trade volume is sitting at $16,435,265, most of it coming from ZB.COM, Gate.io and Fex. With a market cap of $422,621,974, Dogecoin is currently the 24th most valuable cryptocurrency on the market.
InvestingScope explained the recent negative Dogecoin movements, predicting "further selling ahead":
"DOGE remains on the correction phase after the late August – early September extraordinary rise. The 1D Channel Down ( RSI = 31.500) made a Lower Low if the 0.0043 Resistance holds, a more aggressive Channel Down may emerge on 4H ( RSI = 37.863). In any case the long term trend remains bearish and we are still targeting 0.003170 and 0.002000 (1W support)."
Dogecoin recently saw a significant boost to its actual usability as Salt, the leading provider of large blockchain-backed loans for cryptocurrency holders, decided to start accepting Dogecoin as a collateral option for clients seeking to leverage their digital assets to secure a USD loan.
"Dogecoin has a rich history and incredible support from its community, is widely traded, offers high liquidity, and is built using the Bitcoin code base — all factors that make it not only a viable asset to loan against, but an obvious collateral choice for SALT, as it enables the company to connect with the broader crypto community in a fun, approachable way," explained the project's team.
According to the SALT announcement, DOGE will be one of several cryptocurrencies that can be used as collateral for GBP, JPY, and the USD.
Dogecoin was previously mentioned by the CFTC commissioner Rostin Benham in some pretty positive light. Speaking during the International Swaps and Derivatives Association (ISDA) annual conference in Japan, Commissioner Benham said that the space should keep an open mind regarding cryptocurrency and the FinTech sector. He went on to explain in detail about the Distributed Ledger Technology (DLT) and its applications, which is where he mentioned DOGE.
"Just take a moment to think about all the possible use cases for DLT from agriculture to healthcare, finance to art, CryptoKitties to Dogecoin. These innovations are more than just technology: They inspire us to find solutions for every problem or hurdle we encounter — and sometimes, they are just fun."
A major Dogecoin-based project called DogePal will be looking to increase the token's overall liquidity and usability. DogePal is a payment system (named after PayPal) which will look to give DOGE holders an ability to pay with their favorite cryptocurrency. The creator of DogePal explains the basics of his project:
"DogePal is currently a system that allows people to pay each other in Dogecoin, using email addresses. So, assuming you had access to the internet, you could be on an Android or iPhone at a farmer's market, and a cup of coffee is 100 doge, and to buy the coffee you send it to the vendor's email address. The vendor has their DogePal running on their iPad or phone, and they get notification of the payment within about 20 seconds."
Future plans for DogePal include introducing 2FA and news feed with DogePal-specific news and an account history. You can read the complete interview with the creator Tom here.
Dogecoin creator Jackson Palmer recently spoke on the topic of "Institutionalization of Crypto" in an op-ed piece of the latest edition of Diar Research. Palmer says that the recently seen hype about the institutions like ICE's BAKKT, Fidelity and NASDAQ getting into crypto isn't good and asked the space to take a step back and look at the fundamentals. Introducing these centralized elements leads to losing the three fundamental elements of cryptocurrency:
Censorship resistance
Trustless transactions
Verifiable history
Jackson further said:
"If a user is accessing their account through a centralized website, handing custody of their private keys entirely to a trusted third-party, and is unable to verify a ledger of how their funds are being handled by that third-party, are they really using a cryptocurrency? …but for a movement previously described as "the real Occupy Wall Street", cryptocurrency now sadly resembles a community that instead wants to be occupied by Wall Street itself."
Doge Racer, the upcoming indie racing game with built-in DOGE payments, has been picking up the activity. After releasing new screenshots showcasing the project's updated graphics, multiplayer functions and the overall progress made, the team started developing new tracks for future Doge racers. They even decided to livestream the process of track creating and the latest stream can be found below.
Doge Racer: Creating Crypto Highway – Time lapse (Part 1)https://t.co/pYbCh7eaRA
Such time lapse! Much dev!#DogeRacer #dogecoin #gamedev #madewithunity

— Doge Racer (@RacerDoge) November 6, 2018
Some Dogecoin community members joined up with the LMNF, the Love My Neighbor Foundation, on a "Dogecoin Socks for Homeless"; once per month these community members join this foundation and hand out socks financed by Dogecoin donations in Los Angeles. Dogecoin Socks for the Homeless October 2018 distribution has been completed just recently as the community gave away 10 dozen pairs of socks to the folks at Skid Row.
Dogecoin might have lost some of its bite lately but there was much bark on the internet about it for sure. With some analysts predicting that the currency has the potential to double in value by the end of the year, we might just feel those DOGE teeth sink back into the market soon enough.

CaptainAltcoin's writers and guest post authors may or may not have a vested interest in any of the mentioned projects and businesses. None of the content on CaptainAltcoin is investment advice nor is it a replacement for advice from a certified financial planner. The views expressed in this article are those of the author and do not necessarily reflect the official policy or position of CaptainAltcoin.com