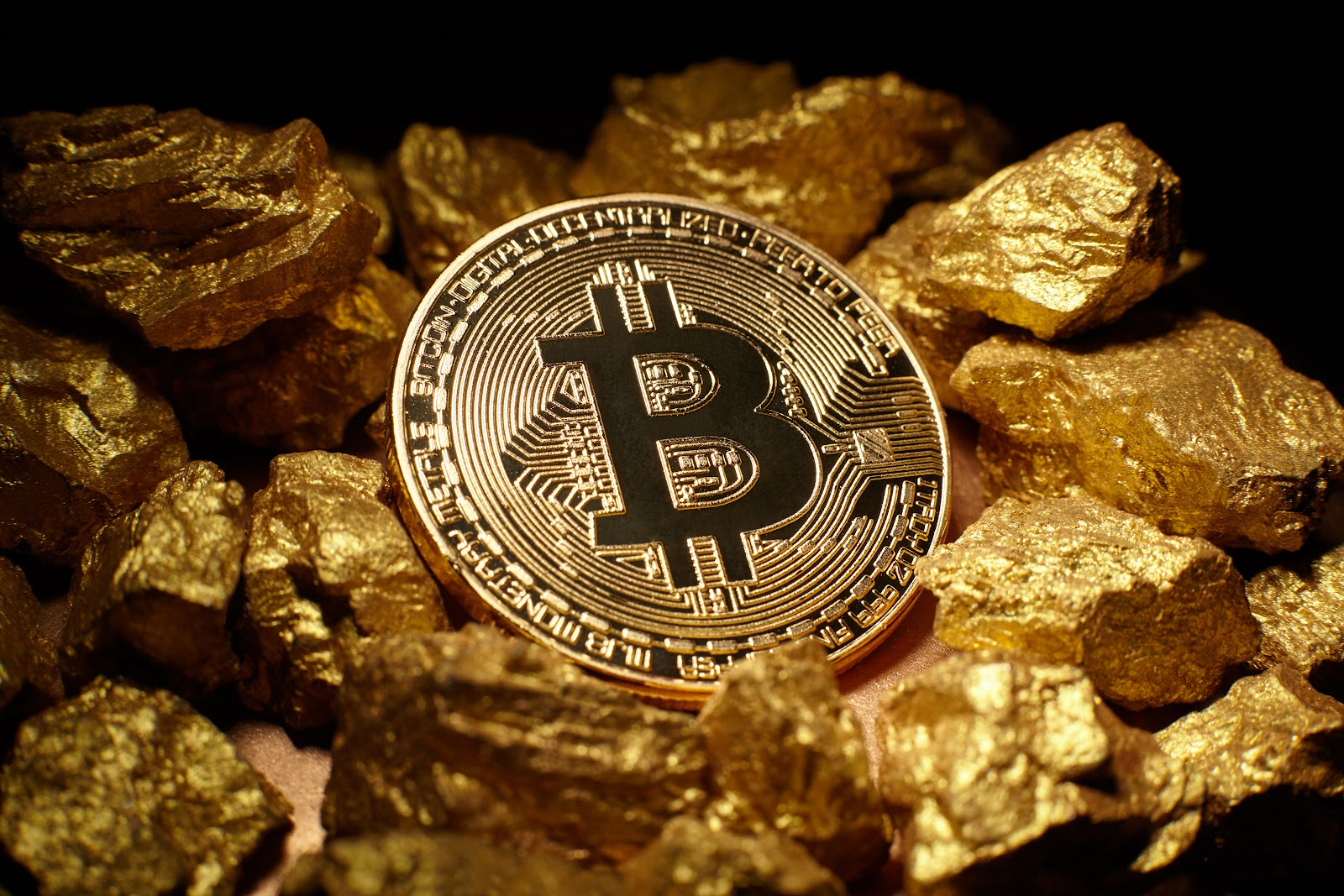 As Bitcoin whales seek to push BTC to over $40K, the latest BTC fork, Bitcoin Spark (BTCS) is also making waves. Let's explore.
Bitcoin price prediction
The Bitcoin (BTC) price has been on an overall uptrend since the start of 2023, forming an ascending channel pattern with higher highs and lows, and underscoring the unwavering dominance of buyers in the market. Bitcoin's relentless ascent has driven its price to a crucial resistance level at around $35,000. The RSI indicator is teetering on the brink of the overbought zone, signifying a surge in buying pressure that could fuel an imminent breakout above.
Analysts suggest there are a number of compelling factors that could see Bitcoin reach the $40,000 mark. For example, the US economy policymakers are expected to hold short-term interest rates at the current 5.50% level, and historical data shows institutional Bitcoin investors have often reacted positively to contractionary rate decisions. Additionally, the Bitcoin halving event, which has historically led to massive price rallies for BTC and the entire crypto market, is expected in 2024.
Bitcoin Spark
Bitcoin Spark is attracting more crypto investors and enthusiasts with its innovative value proposition. This new Bitcoin fork retains the limited supply of 21 million coins while introducing technological advancements designed to cater to the significantly increased demands of the blockchain ecosystem and bring a novel generation of crypto transactions.
The Bitcoin Spark blockchain has a shorter block time, enhanced individual block transaction capabilities, and a vast number of nodes, features which result in higher transactions per second and lower gas fees. Additionally, the blockchain is designed with multiple, seamlessly integrated layers, bolstering its scalability. Of these layers will be a dedicated smart contract layer that supports different high-level and low-level programming languages, positioning Bitcoin Spark as a versatile network with potentially diverse smart contracts and decentralized applications (Dapps).
Notably, Bitcoin Spark uses its proprietary consensus mechanism, which rewards  users for confirming blocks and contributing processing power, known as the Proof-of-Process (PoP). This innovative cross between Proof-of-Work (PoW) and Proof-of-Stake (PoS) mechanisms will, however, progressively reduce rewards per additional processing power.
The PoP's nonlinear system, combined with the network's massive nodes, will democratize the process, making it accessible even to those with lower-powered devices. To facilitate this, the committed Bitcoin Spark team is set to launch a secure, easy-to-use, and lightweight application compatible with popular operating systems like iOS, Windows, and Android.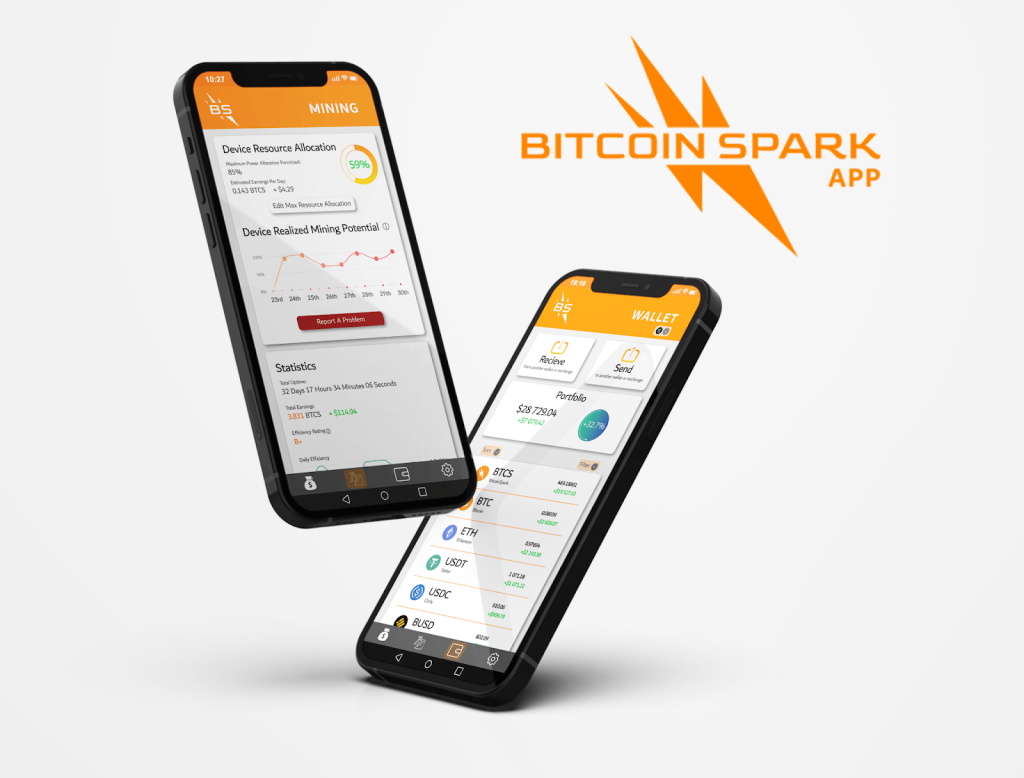 In its pioneering move, the Bitcoin Spark network will enable institutions and individuals to leverage the contributed processing power for remote computing in exchange for BTCS. The network validators will receive 97% of the revenue earned plus minted BTCS and transaction fees from confirmed blocks. The remaining 3% will go to the development team for income and advancement of the network, creating a rewarding and mutually beneficial ecosystem.
Additionally, the Bitcoin Spark application and blockchain explorer will have unobtrusive spaces for advertisements, which will be community-monitored and paid for in BTCS. The network participants will receive 50% of the generated revenue and extra incentives for their role in ad policing.
The BTCS price
Bitcoin Spark entered the second-to-last phase of its Initial Coin Offering (ICO) on November 1st, denoting an increase of the BTCS price to $3.50, and a decrease of the token bonus to 5%. BTCS is primed for further price increases as it will launch at $10 on November 30th. Analysts suggest Bitcoin Spark's launching just before a potential bull market could significantly catalyze its short-term price movements. They also forecast sustained value appreciation in the long-term, pointing to the Bitcoin fork's groundbreaking technology, limited supply, real-world applications, and community-driven approach.
The bottom line
While Bitcoin (BTC) and Bitcoin Spark (BTCS) display great potential, it's essential to conduct your own research before investing.
Learn more on BTCS and ICO:
Disclaimer: We advise readers to do their own research before interacting with any featured companies. The information provided is not financial or legal advice. Neither CaptainAltcoin nor any third party recommends buying or selling any financial products. Investing in cryptoassets is high-risk; consider the potential for loss. CaptainAltcoin is not liable for any damages or losses from using or relying on this content.

CaptainAltcoin's writers and guest post authors may or may not have a vested interest in any of the mentioned projects and businesses. None of the content on CaptainAltcoin is investment advice nor is it a replacement for advice from a certified financial planner. The views expressed in this article are those of the author and do not necessarily reflect the official policy or position of CaptainAltcoin.com